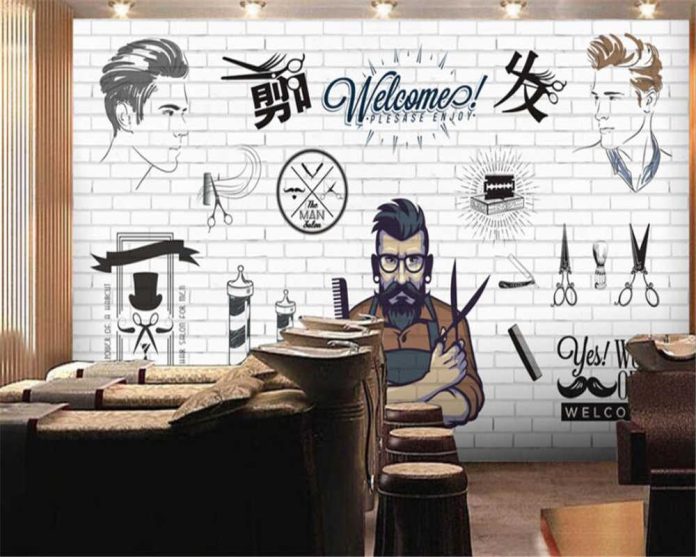 Once a place for personal grooming, salons, and barbershops today have got a new definition. They are a place for wellness, beauty, and luxury where men and women of all ages can enjoy the pampering.
It's not just the services but also the design and decor of your salon that can make your business appealing. So, you must be careful when designing and decorating your salon.
If you need help in interior design styles for your salon, you can check out AC Vision as they also offer commercial interior designs.
Here's an all-in-one general guide to creating a premise with a timeless appeal:
How can you make my barbershop or salon stand out?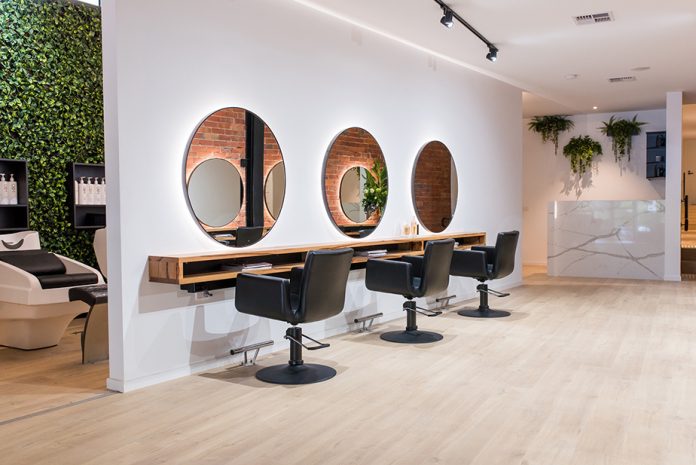 Like all other industries, the salon industry also goes through stiff competition. So, how do you make your salon stand out in the crowd and attract more clients than your competitors?
Some proven ideas to design and decorate your salon are: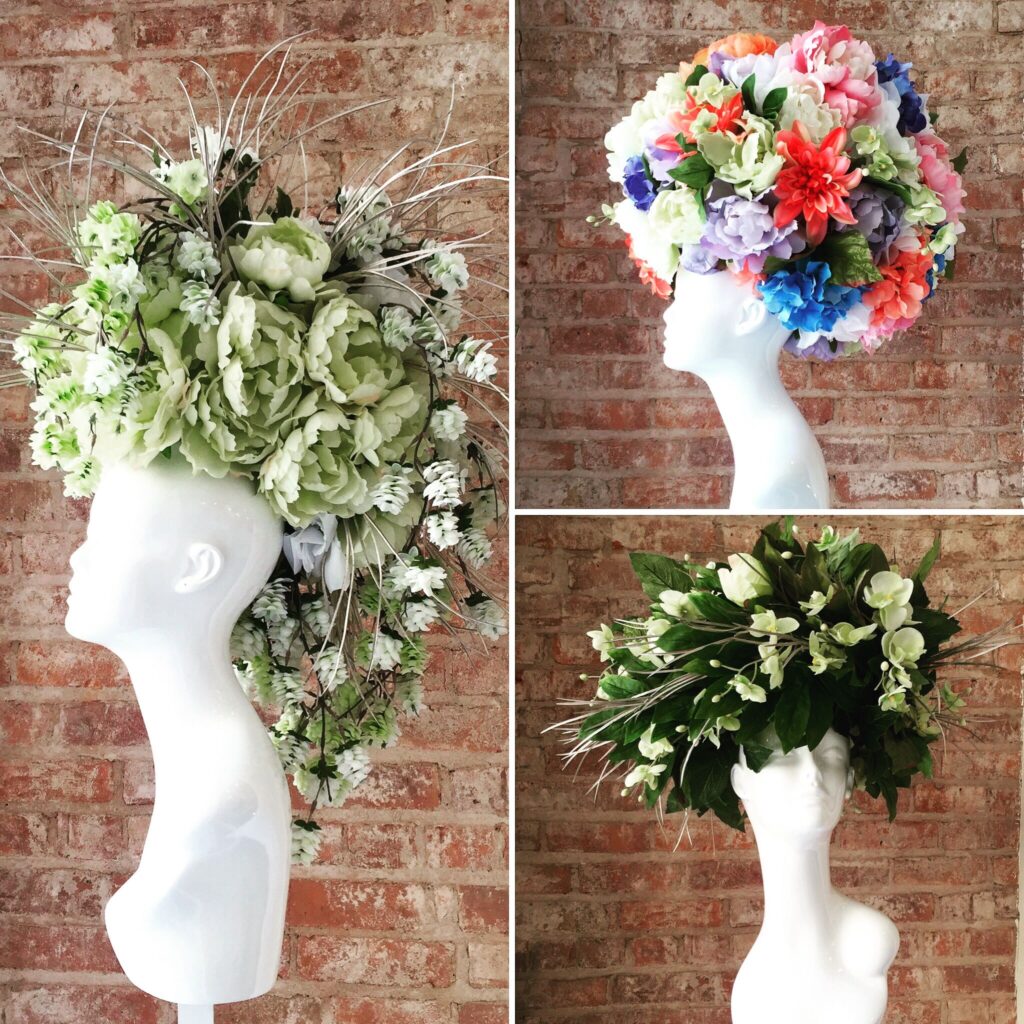 Beautiful and big floral displays are popular these days. They can make your barbershop stand out, especially if most of your customers are young girls and women. This theme won't just make your premises appealing to clients, but it also makes you talk of the town.
Bright shades add live and vibrancy to your space. Choose bold contracts and interesting geometric shapes to make your salon really stand out. It will add individuality and statement to your premises.
Do you emphasize eco-friendliness? Connect your business to a good environmental cause, and that's enough to make your business stand out in the crowd. Let your core values get reflected in the chic décor and sustainable interior. Bring in softwoods and botanicals to uplift the mood of the space. Use recycled items for decoration purposes to keep them beautiful and in line with your ethics.
Add a hip-hop charm to your modern salon design so that it appeals to fashion-conscious clients.
Add some old-school charm and glamor to your premise. This unique salon décor idea will lend a unique personality to your space while being appealing to every visitor and passersby.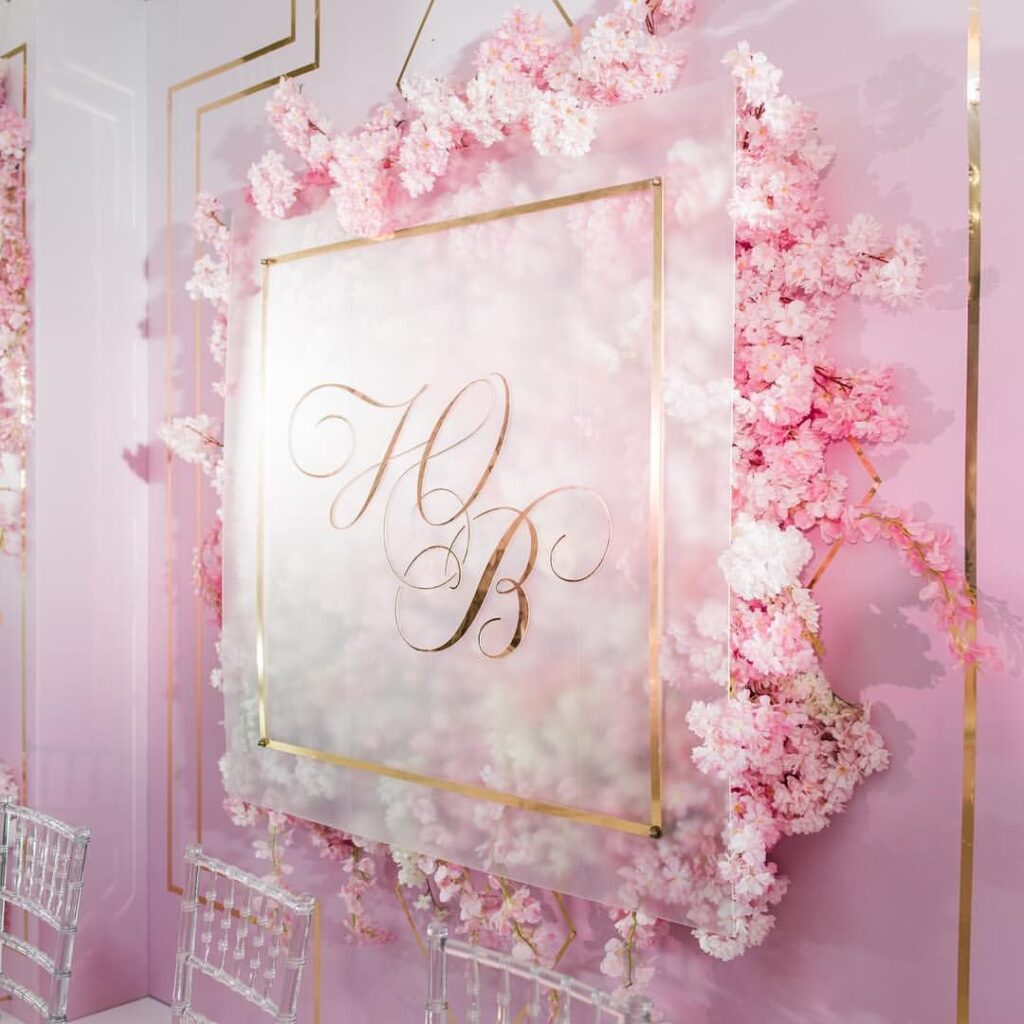 Pastel, Millennial pink is a highly popular salon trend these days. Super soft and feminine, this shade is flooding Instagram and Pinterest images of salons. Try this girly tone so that your salon won't blend in with the crowd.
What is the best color for salon walls?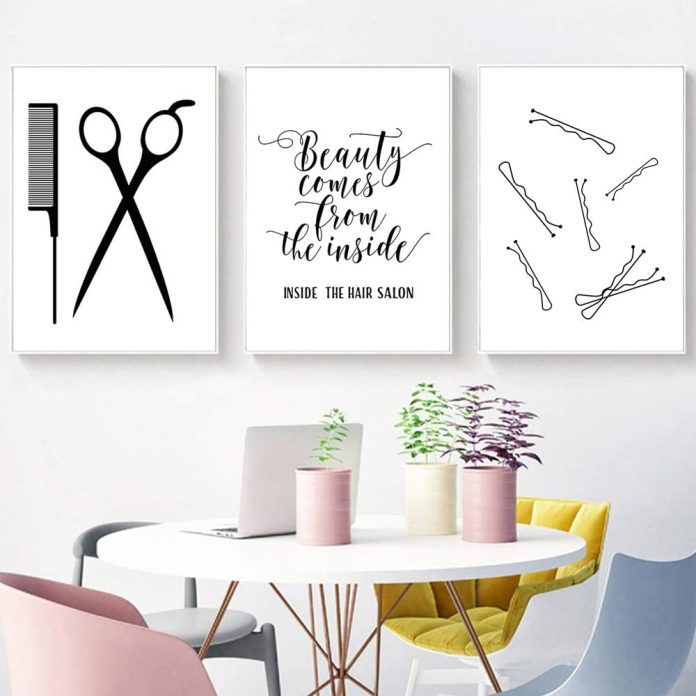 The majority of salons' audience is fashionable young people and sophisticated women. So, the premises must be trendy and colorful with lively décor.
When it comes to wall paints, each color has a different effect on the emotions of salon visitors. So, it's important to understand the color psychology before deciding on particular paints for your space.
First, consider the size of the room. Cool and clear shades reflect more light, expanding the environment visually. Dark shades give a feeling of winding and coziness. Use cold or neutral shades, clearer than those selected for walls, to raise the ceiling.
In narrow and long areas like corridors, use dark or hot tones in the background wall. Use cold and light colors like blue, white, and yellow on the side walls to add a sense of spaciousness.
For a classic touch, choose deeper shades, like dark reds, greens, ochre yellow or sugar cane.
For a rustic look, opt for warm shades such as orange, red, yellow or brick colors.
For a Nordic-style salon, the main shades include grey and olive greens.
What's the best lighting for a hair salon?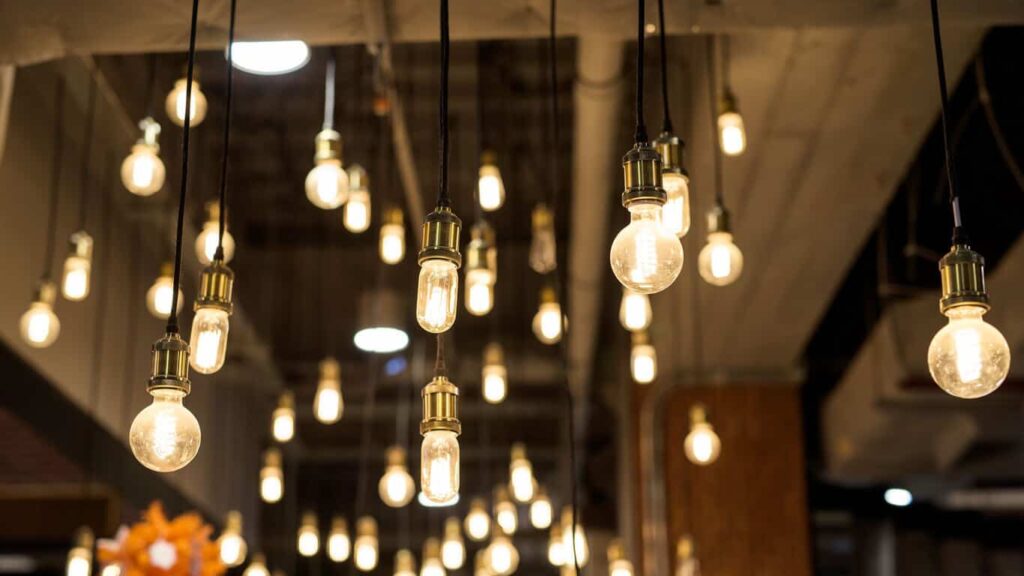 Lighting plays a critical role in salons and barbershops. It affects how your clients feel about your salon and your services.
Here're the tips from experts about selecting lighting for your salon:
Should Complement the Interior.
Warm temperature bulbs flatter on the complexion and complement almost all interiors. On the other hand, cool temperature bulbs equate to daylight and grey-out warm interiors.
The following story is common but disastrous: Clients receive hair color, and when they walk out of the salon, the color appears different. You don't want this to your salon, no?
So, utilize bulbs that accurately render colors. This accuracy is determined by the bulb's Color Rendering Index (CRI). CRI represents the light's quality and ability to render colors. Ideally, choose bulbs with more than 86 CRI.
Position to Eliminate Shadows.
Position a flattering temperature bulb on either side of the mirror to directly light the complexion. Spotty lighting also forms shadows, so avoid these types of bulbs.
Properly designed and well-placed overhead lighting helps perform salon tasks with attention to detail. You won't need a separate task light if your overhead lighting has been properly configured.
If needed, get help from a lighting designer who understands the intricacies of salon lighting.
Dos of Salon Décor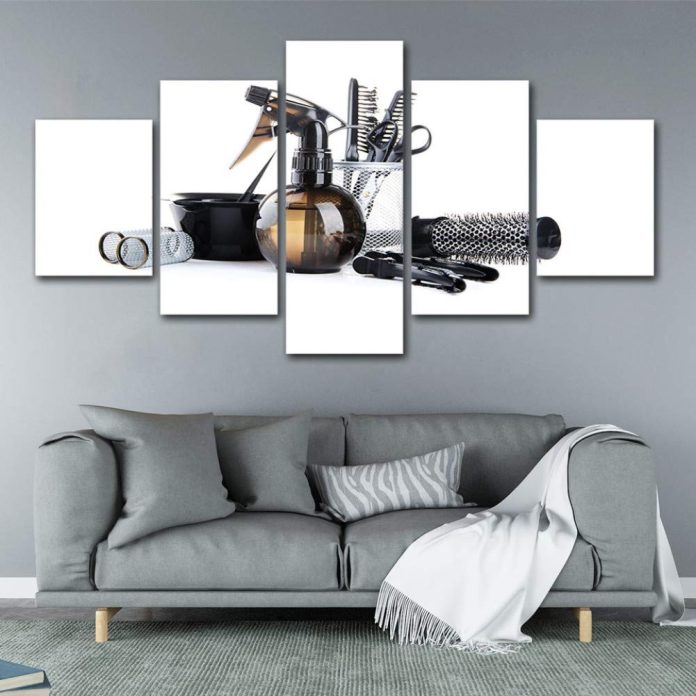 In the industry based on expression, creativity can make a huge difference. So, don't be afraid to show off your creativity. For instance, wow your salon by refashioning old styling tools.
Keep entire areas in your salon consistent in terms of theme and design. You might have the best styling area yet be let down by a dodgy washing space. In the outdoor space, use appealing signage and window displays to get people noticing you.
Don't you have a budget for murals or decals? Try out affordable beauty wall art prints and posters here. This is a great and inexpensive way to add mood and character to your salon or barbershop.
Don'ts of Salon Décor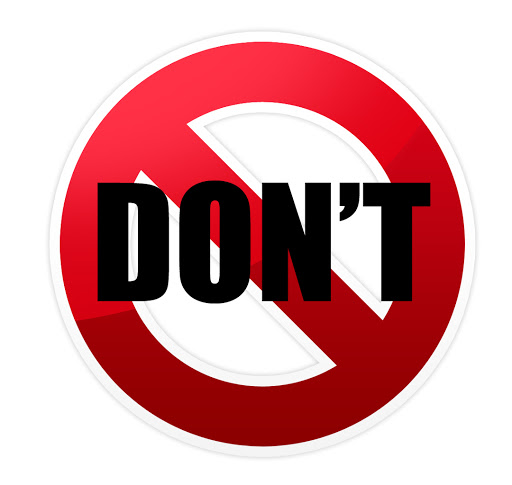 Are you planning a 1950's theme for your salon? Make sure the look and feel are intentional. Stay away from retro furnishing because this could make your space dated and aged. So try out modern styles to future-proof your salon.
A cluttered, unorganized and messy salon looks unprofessional and uncomfortable to clients. So, no unpleasant plants in the window, no outdated magazines, or cheap quality products.
Wrapping Up
Hopefully, you find this guide to salon décor and design ideas helpful. Make sure you keep in mind your target audience when planning your space.