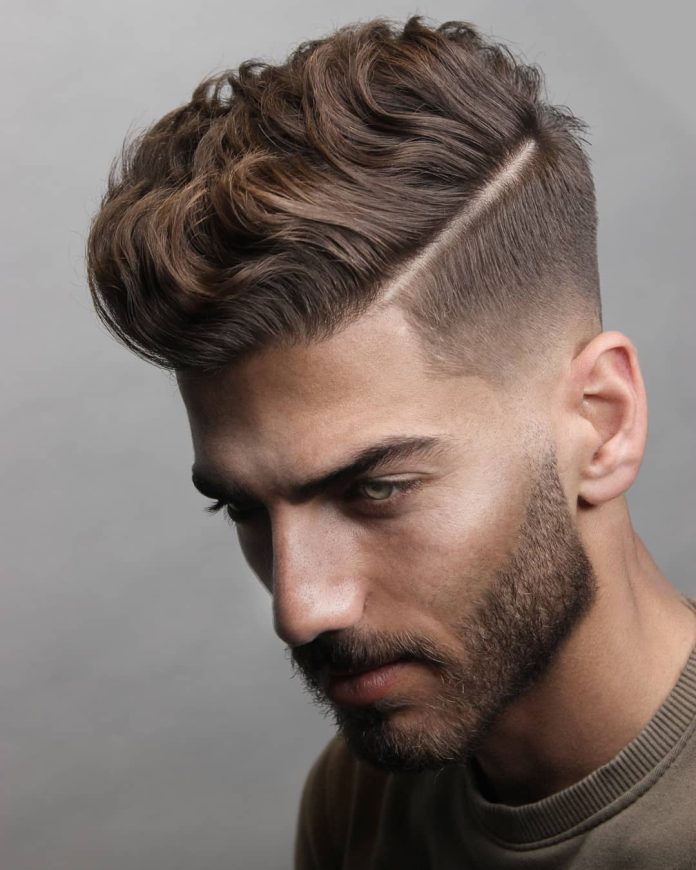 If you think a bald fade haircut or skin fade hairstyle would give you a clean look, you are absolutely right. With this scorching sum outside, a fade hairstyle would give you a stylish appearance. And the best part, you need not even maintain it. Yes, a fade haircut needs little to no maintenance.
So what are you waiting for? Check this list out and choose your style today!
Popular Skin Fade Haircut Styles 2017
1. Sharp Angles
This is a variation of the faded geometric cut. The real style comes up when you pair it with a matching beard style.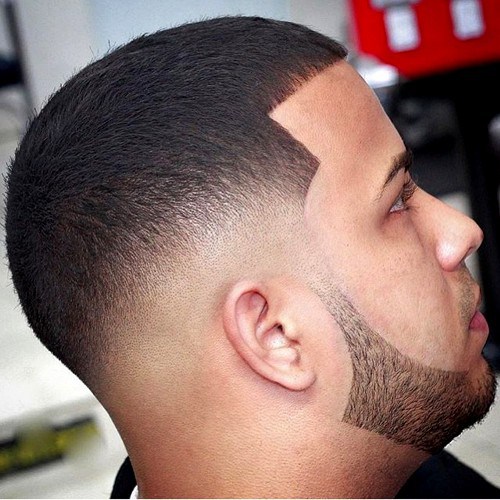 2. Faded Pompadour
Seems like pompadour would stay in fashion for quite a while. So why not go for this pompadour fade and join the league.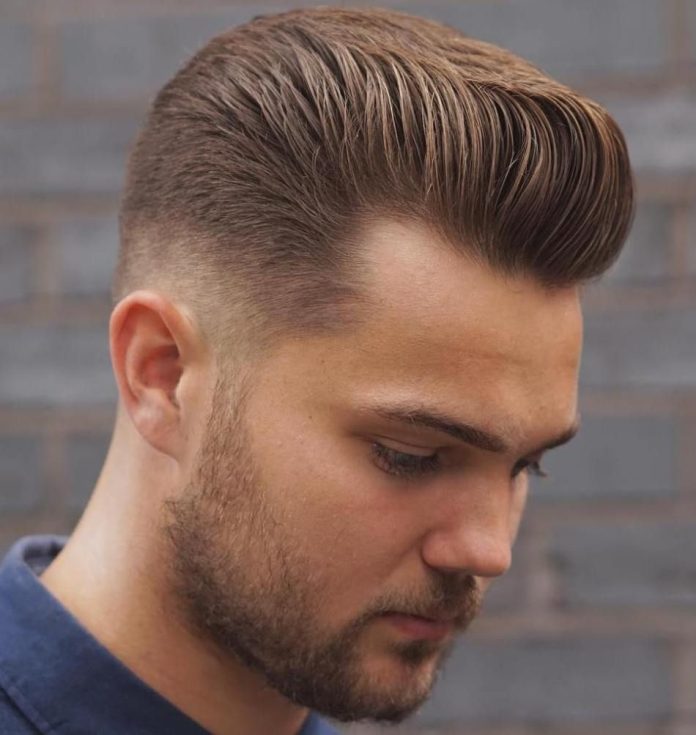 3. High Fade for Black Men
This haircut would enhance your facial features. So make sure you get light mustache and beard done when you go for this style.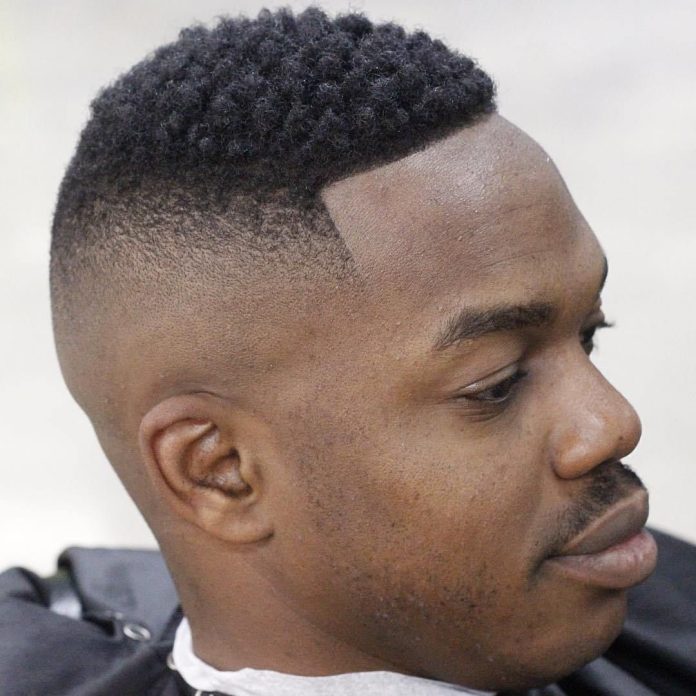 4. Balanced Cut
We are sure that professional gentlemen would love to try this clean cut. Balance your skin fade haircut on both sides and pair it up with a beard.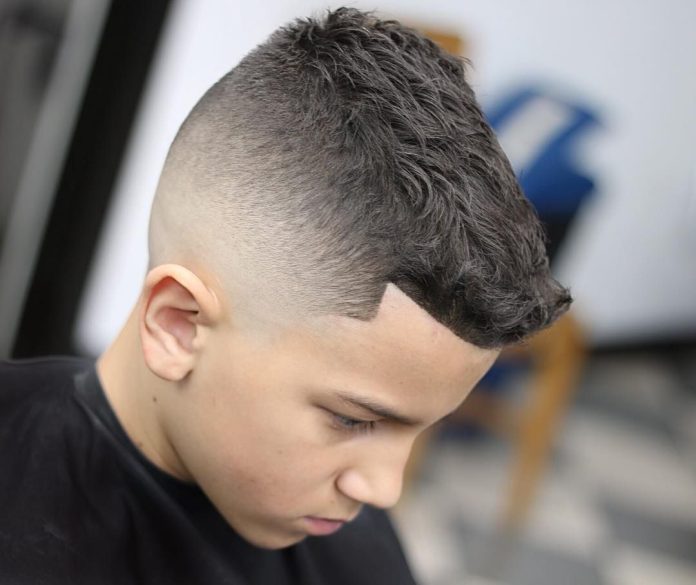 5. Long Hair High Fade
A combination of a high fade and long hair would put you into the focus. If you have an ear piercing, it would look all the more amazing.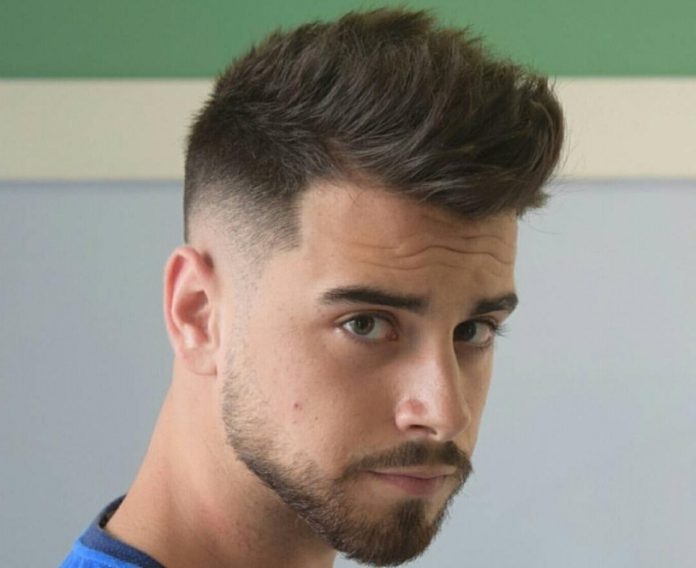 6. Taper Fade
This casual low taper fade looks good fair day-to-day life. And it requires zero maintenance. You just shower, comb through the top hair and you are ready.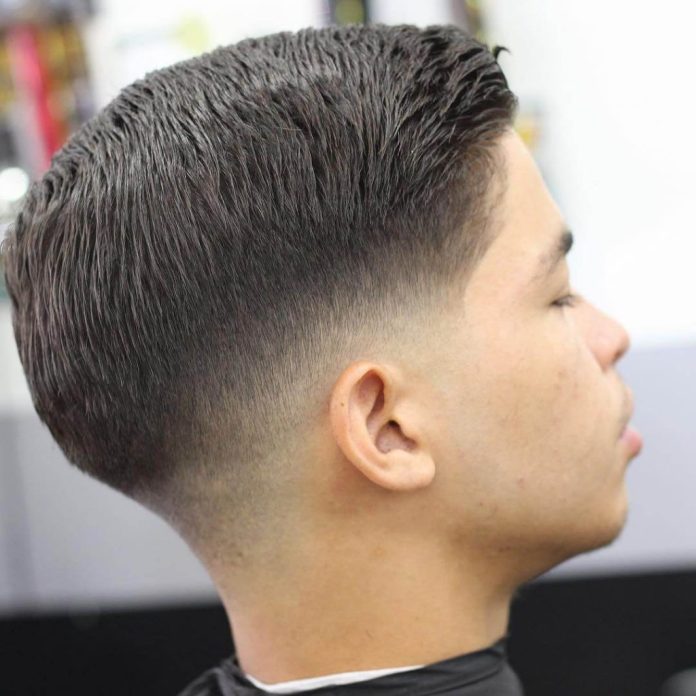 7. Side Part Fade
This polished professional hairstyle is perfect for office environments. It is one of the most popular high and tight military hairstyle for men. So you would not have to think much before getting this cut.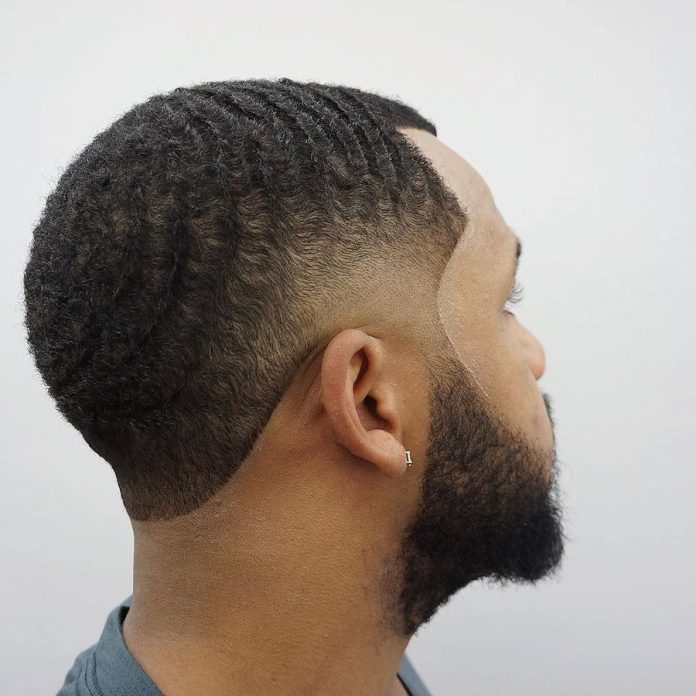 8. Disconnected Fade
Another popular faded disconnected haircut is here for you. Let your side fade disconnect from the top hair. Pair it up with a stylish beard for an extra cool look.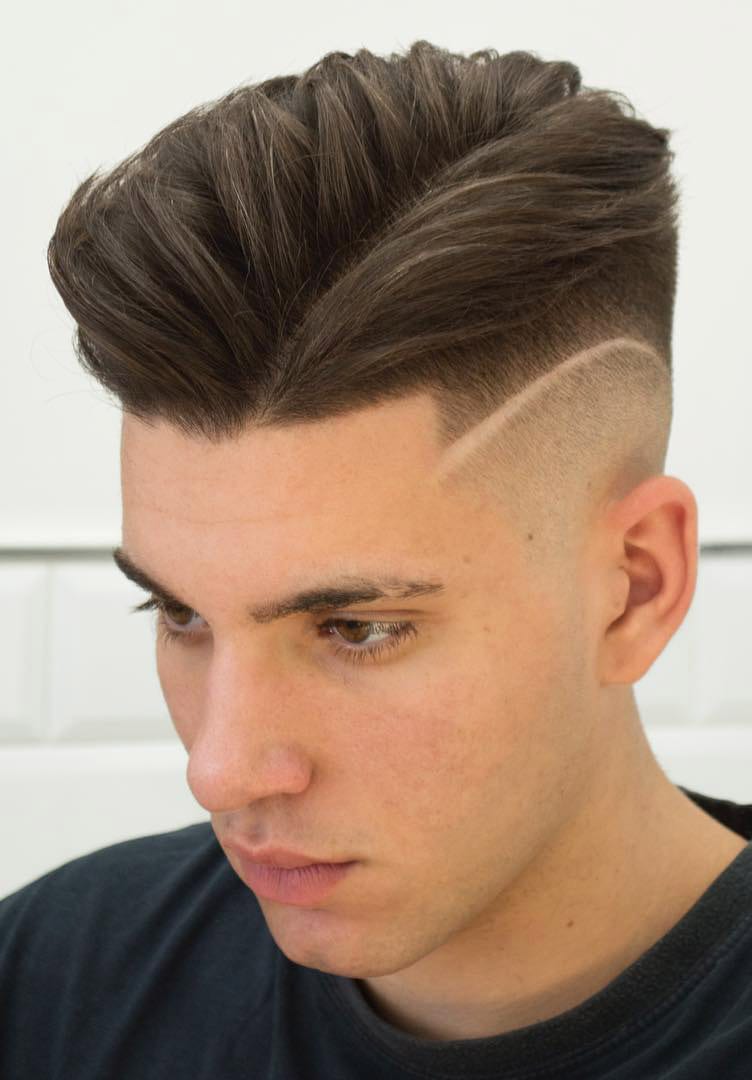 9. Curly Hair Fade
Guys with curly hair should definitely go for this curly shaved side hairstyle. It would make you look sexy for sure.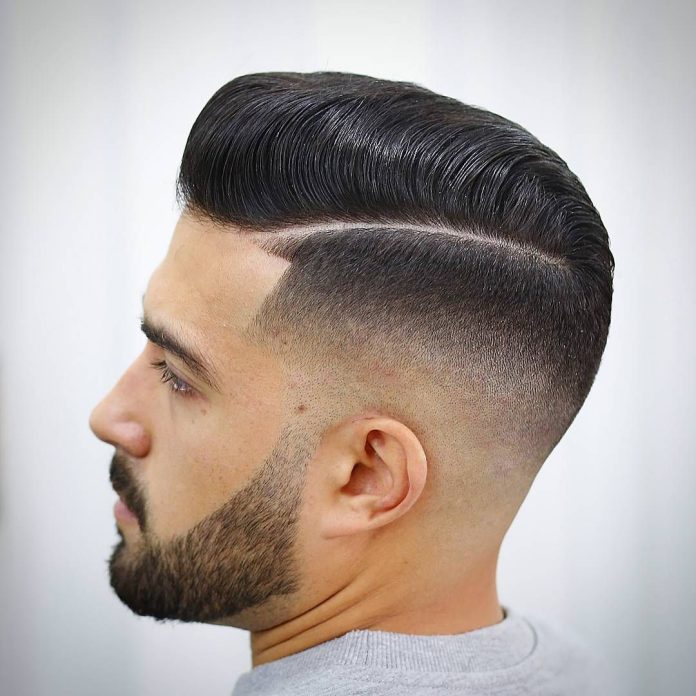 10. Slick back High Fade
This is again a good haircut for the office. And the guys who like to be straight on point would love it for a reason.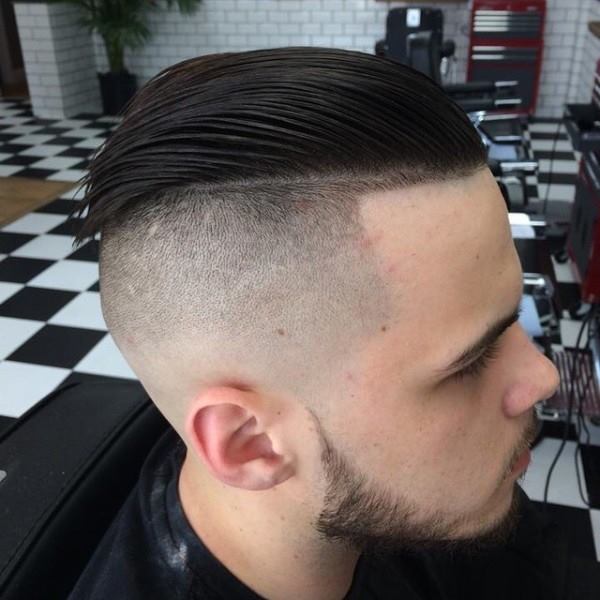 11. Comb Over Fade
Why choose one when you can go for both a comb-over and a fade. This high fade comb over style suits guys of all ages. This is one of the best examples of taper vs fade haircut for men.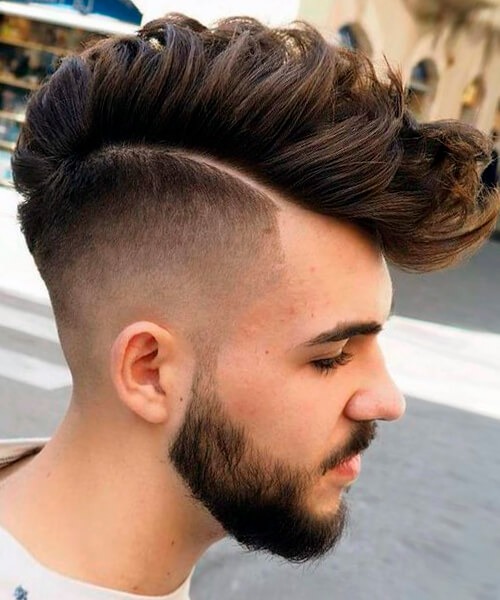 12. Layer Fade
In this style, you have maximum hair on top, lesser in the middle tier of the fade, and even lesser in the lower tier. Another cool bald fade haircut look.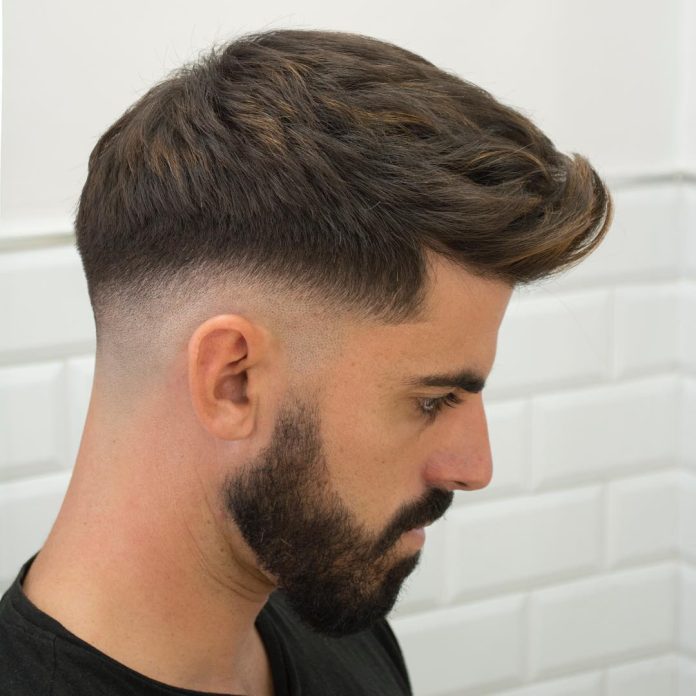 13. High-Low Pompadour
The pompadour fade with a beard is another popular combination. Who said you can either choose high or low. When it comes to pompadour haircut, you can choose both!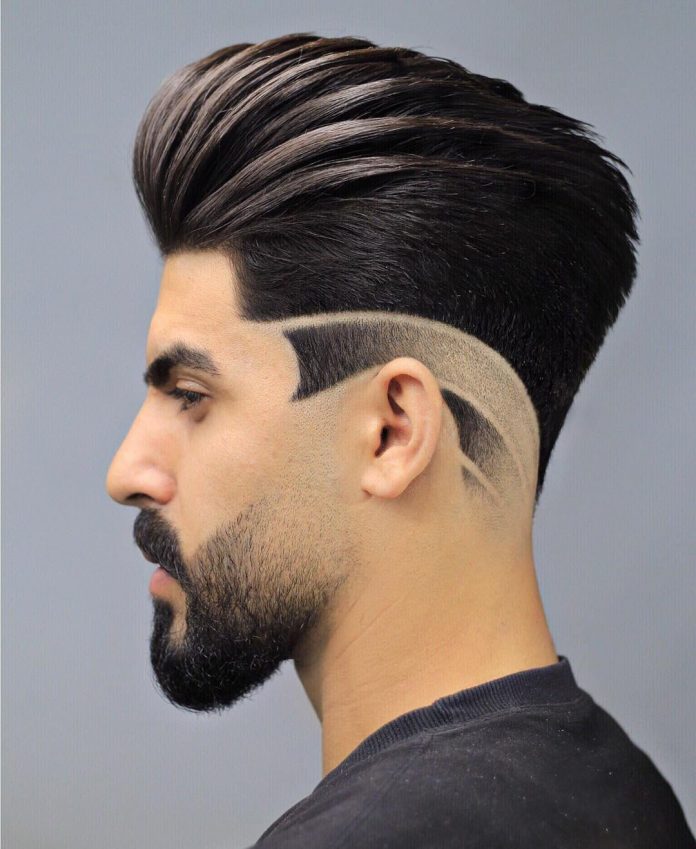 14. Geek Fade
This style is also known as pompadour comb over fade. Just sweep your top to aside and let it fade from beneath.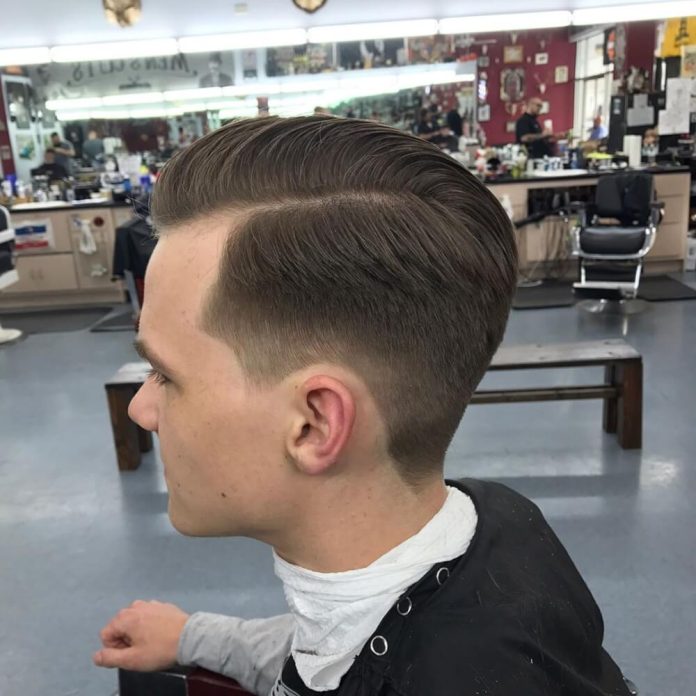 15. Low Fade Pompadour
The classic low fade pompadour is another cool choice for aged men. You might be comfortable with this cut if you are going to try a bowl cut for the first time. This looks decent enough.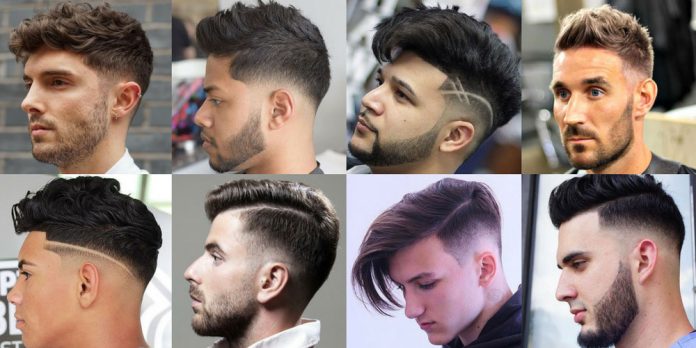 16. Short Fade Cut
If you want to go for a zero maintenance hairstyle, go for this military fade haircut. Ask your barber to trim your hair very short and then make fades on the sides and back.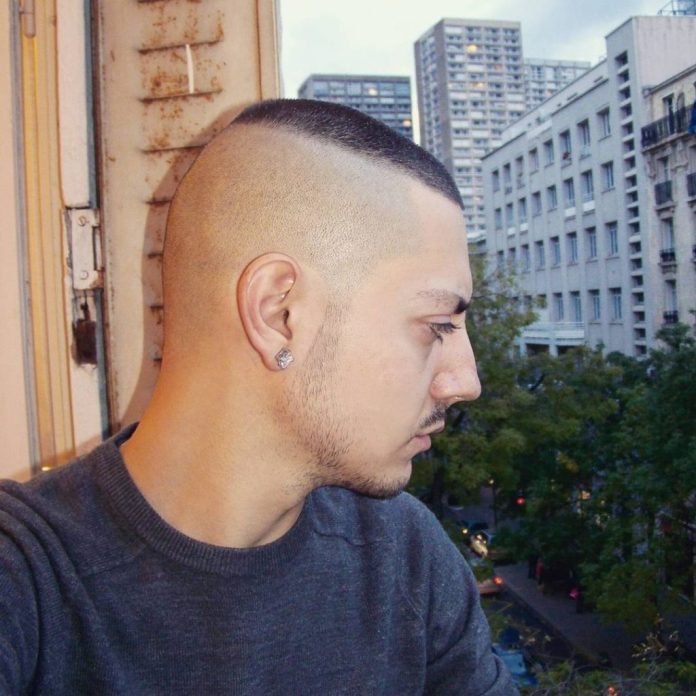 17. Mohawk Fade
Combine a classic curly Mohawk with a side fade like this and you would steal the show!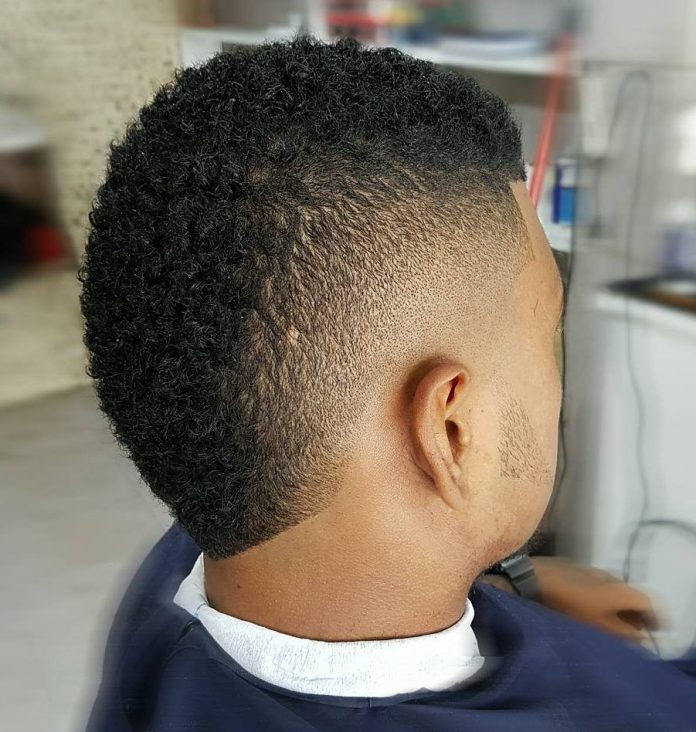 18. Classic Fade with Light Beard
No matter how many styles you go for, classic remains classy as it was always. Pair this high and tight haircut with a manly beard and look dashing.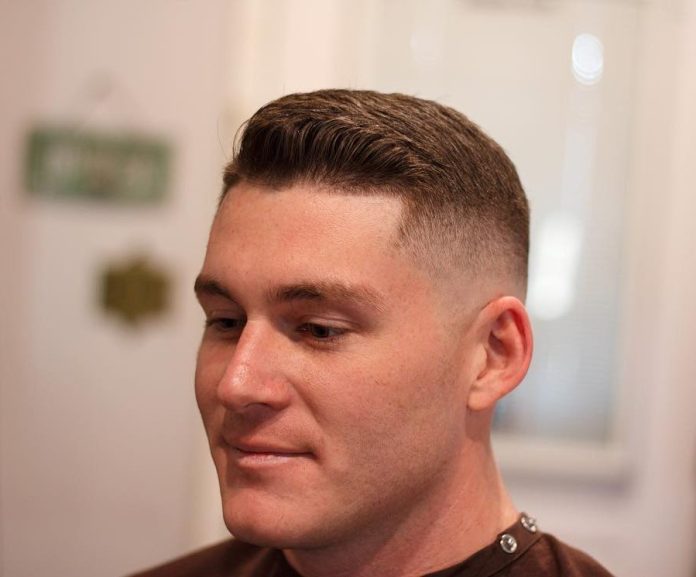 19. Fade with Spiky Hair
Get medium fades on the sides and use a hair gel to get spikes at the front.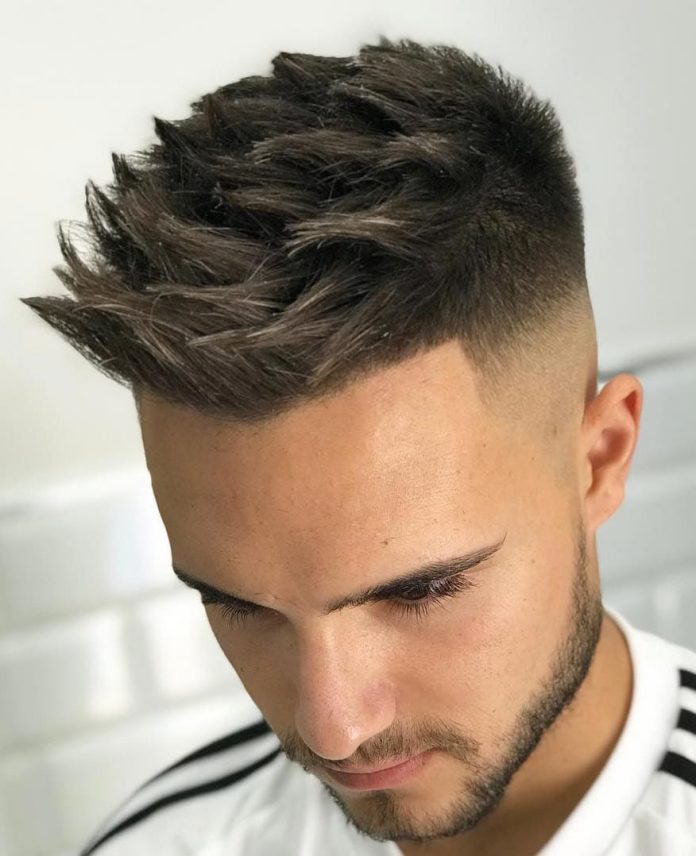 20. Wavy Fade
There is no need to get the fade in a straight line. Get it in a wavy haircut design and we bet all eyes would be following your hairstyle.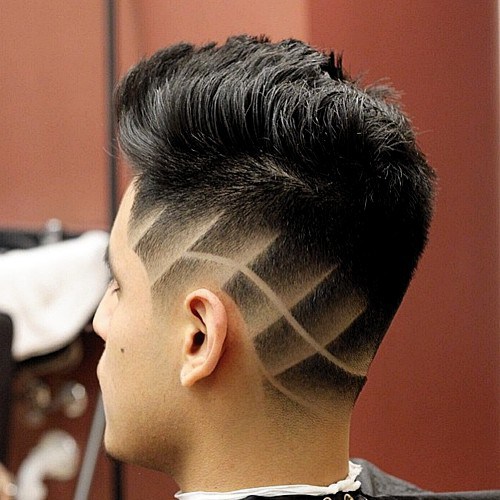 31 More Stylish Skin Fade / Bald Haircut Styles
Apart from these 20 Popular haircut styles, you can also pick your favorite skin fade cut from the below gallery.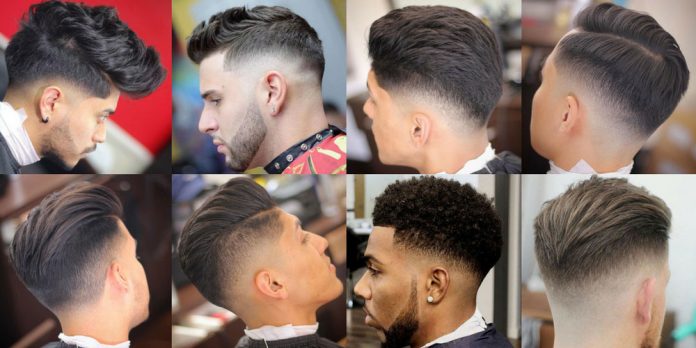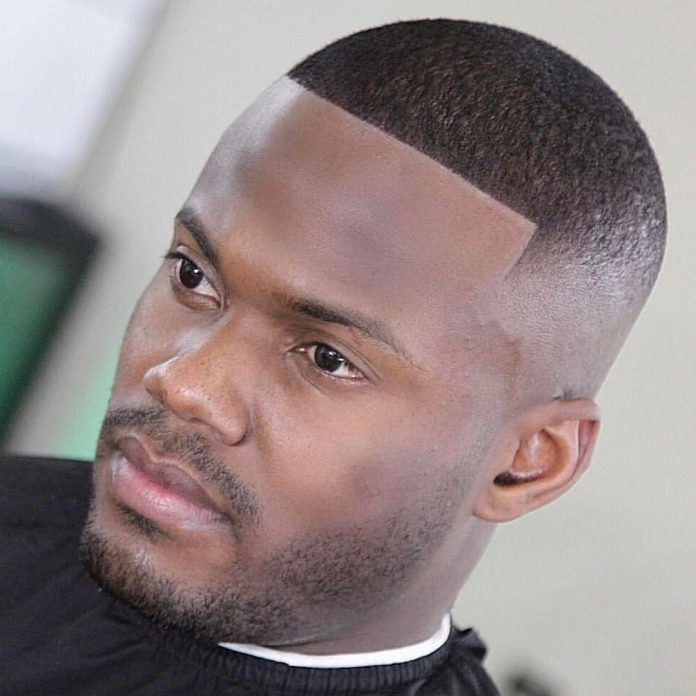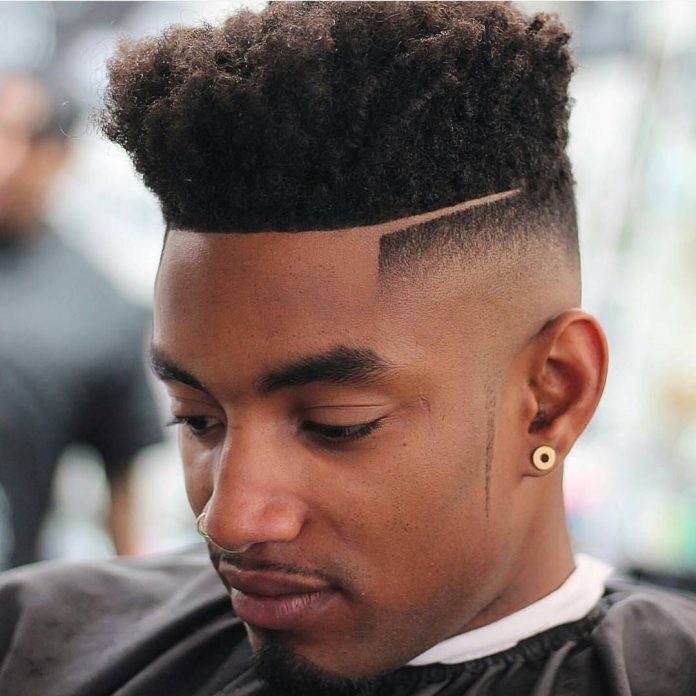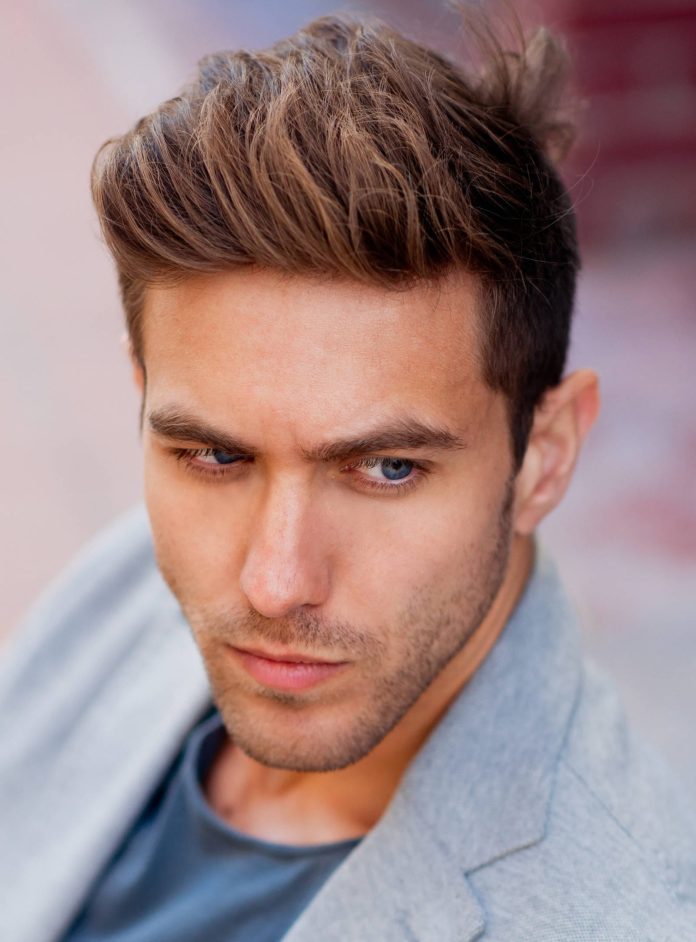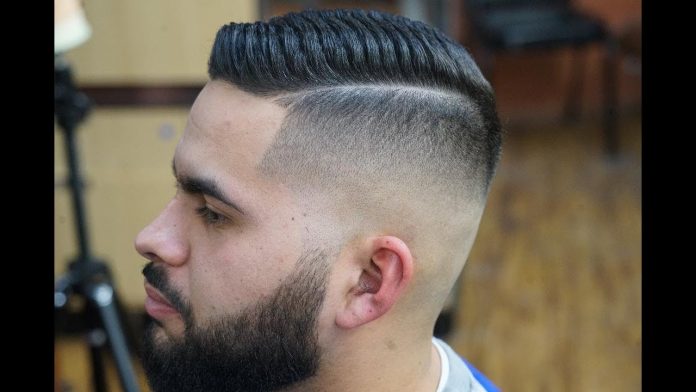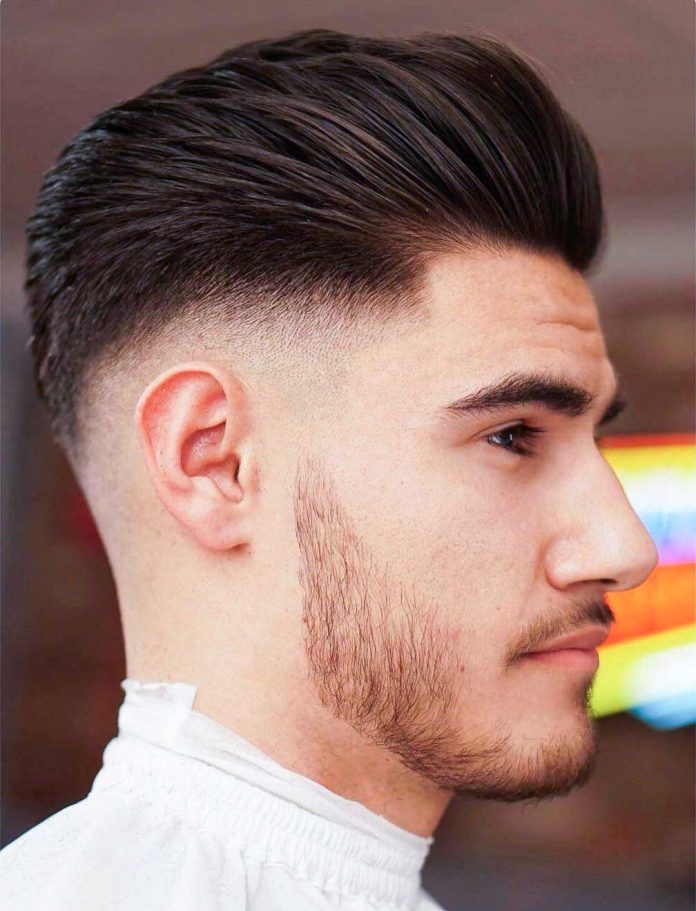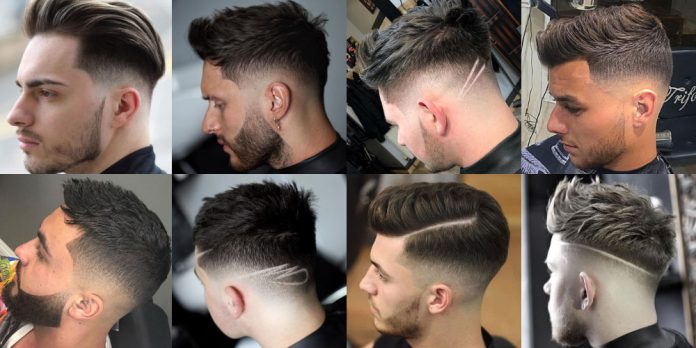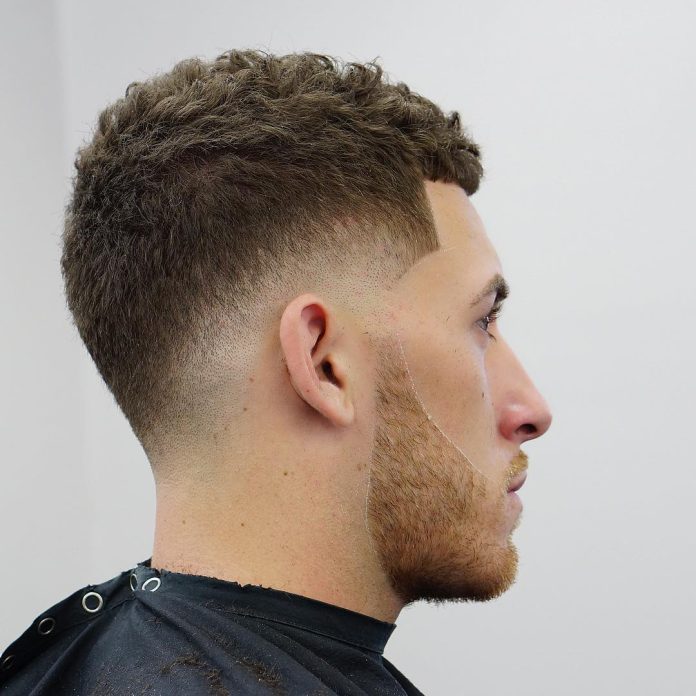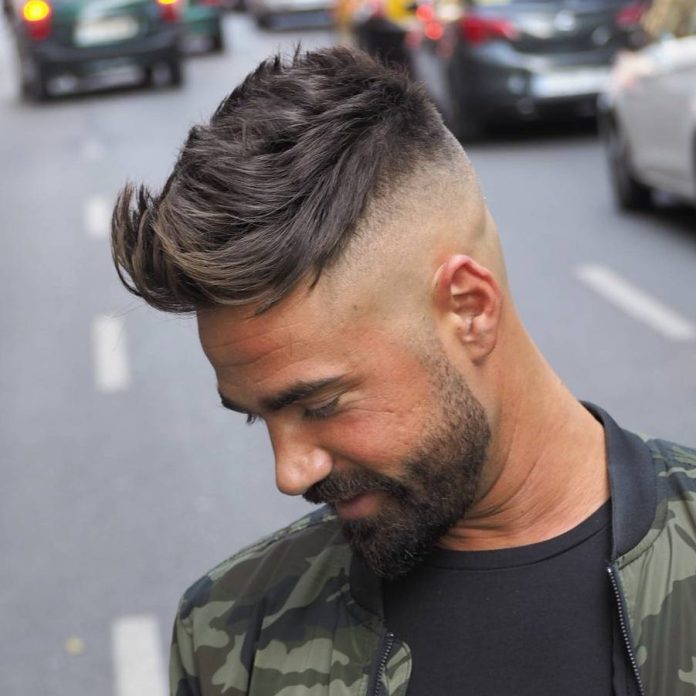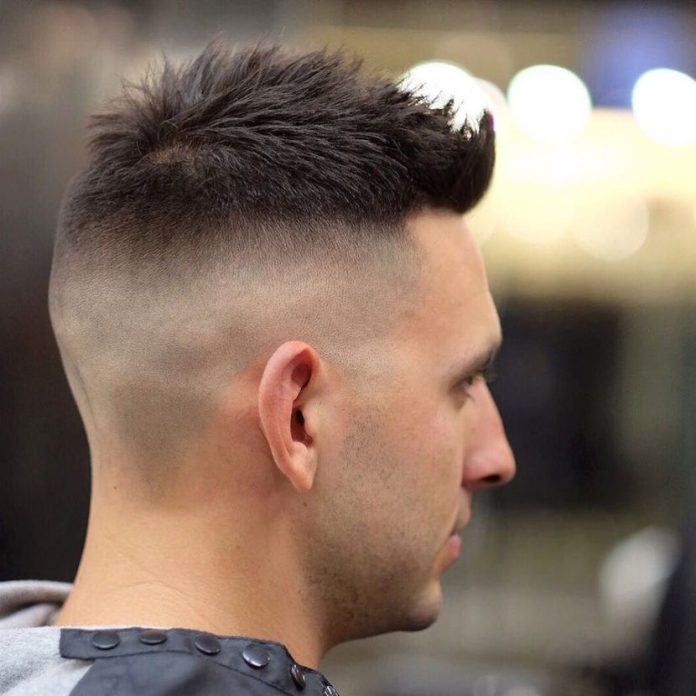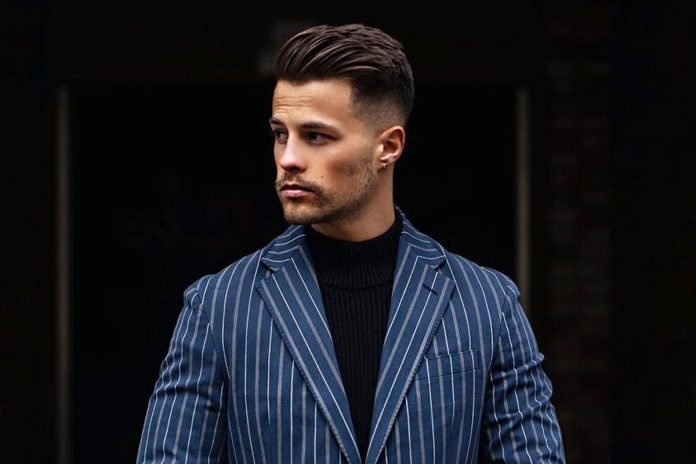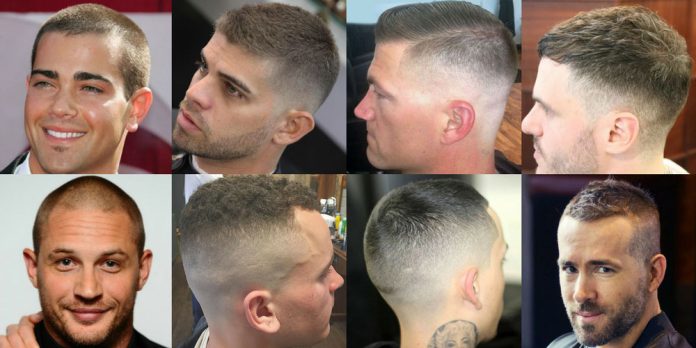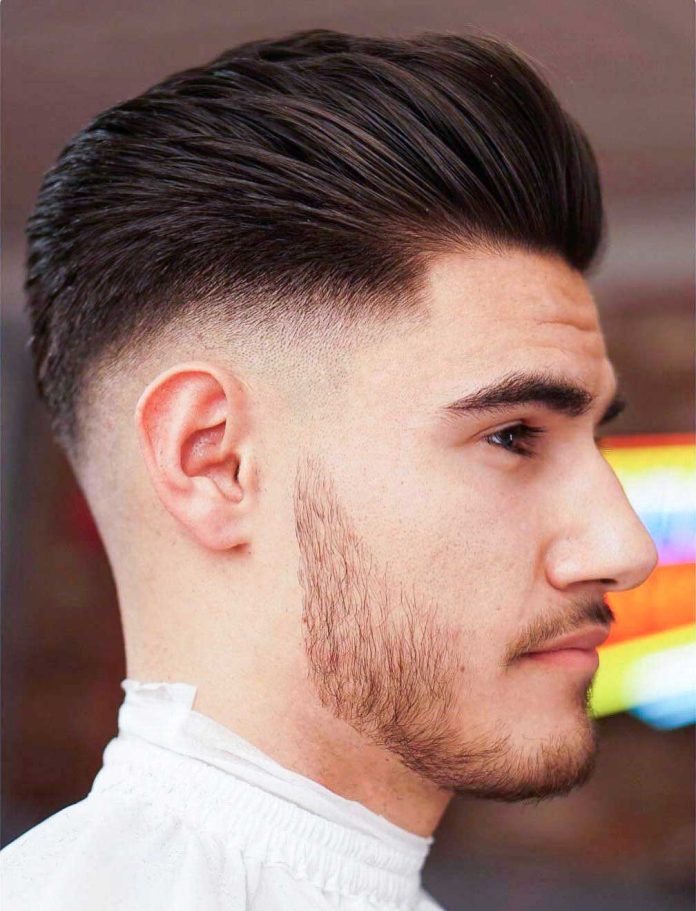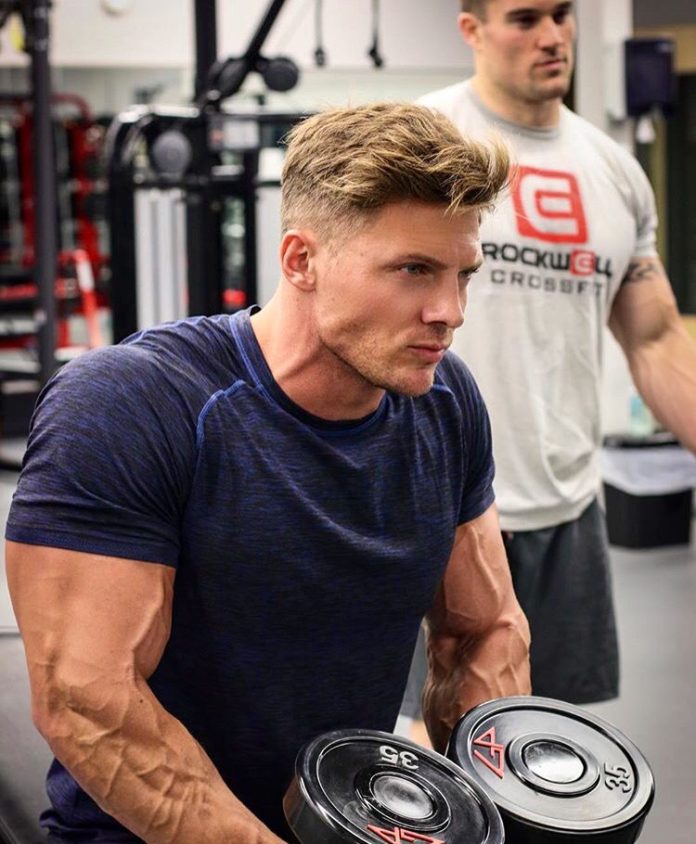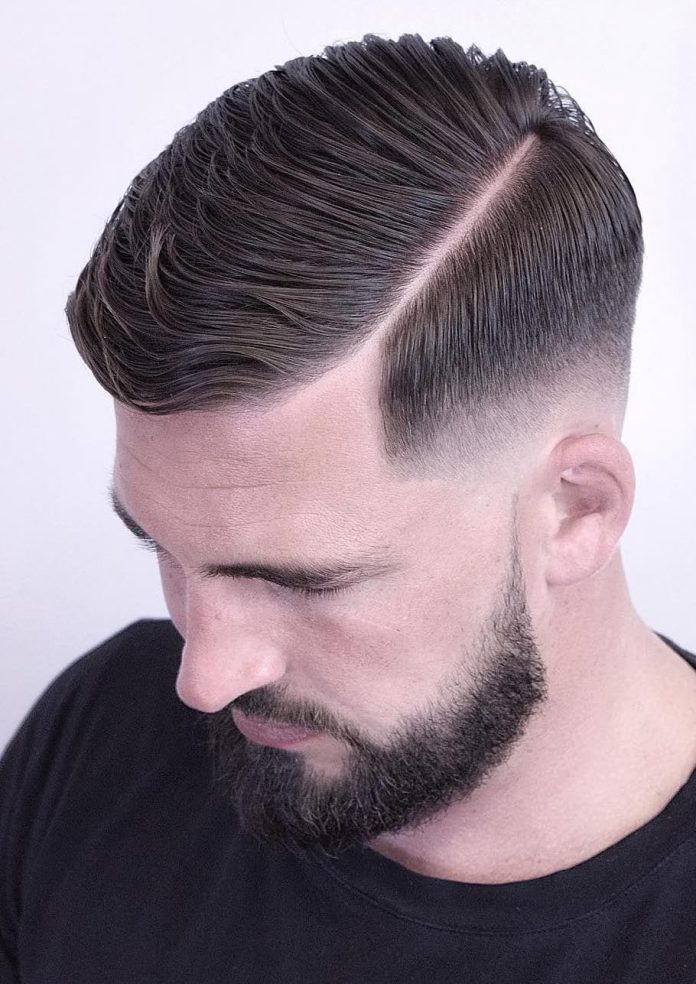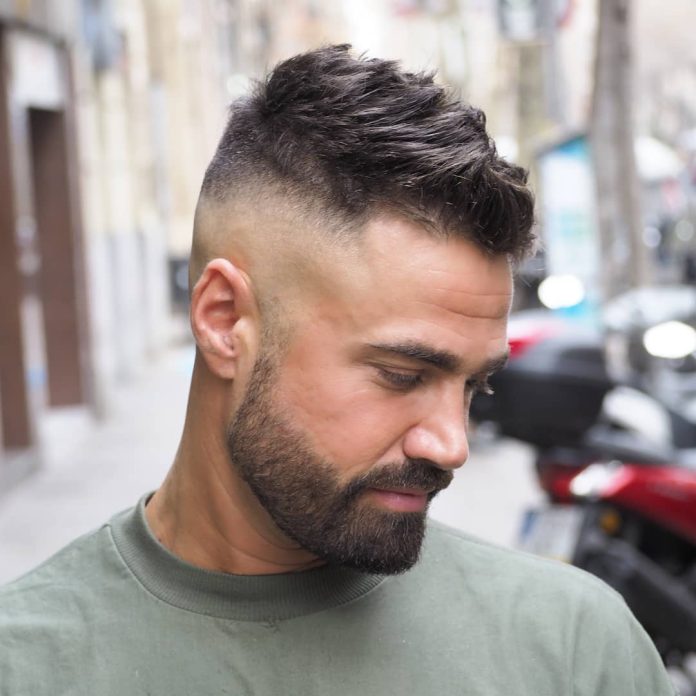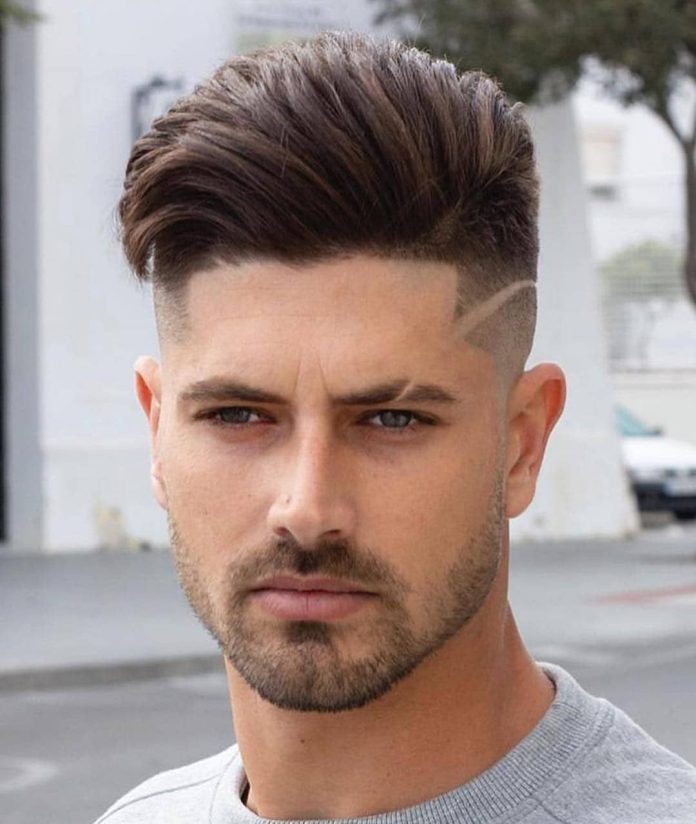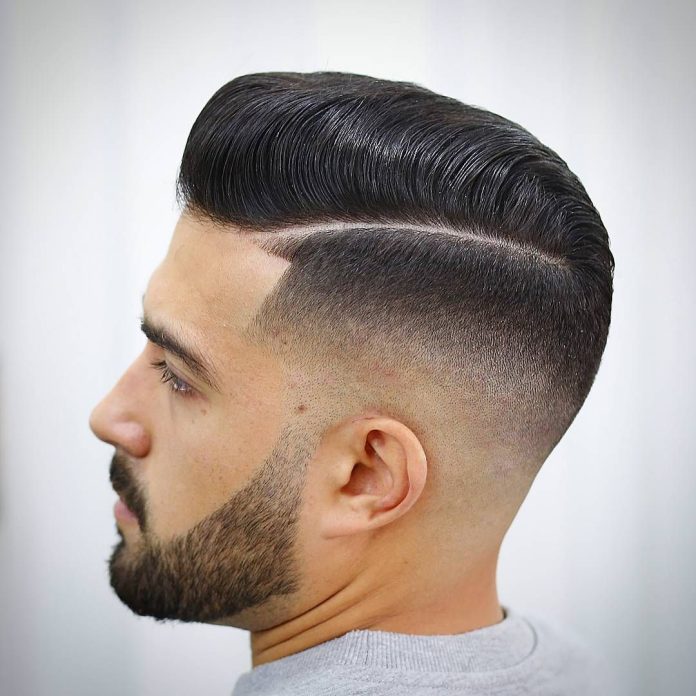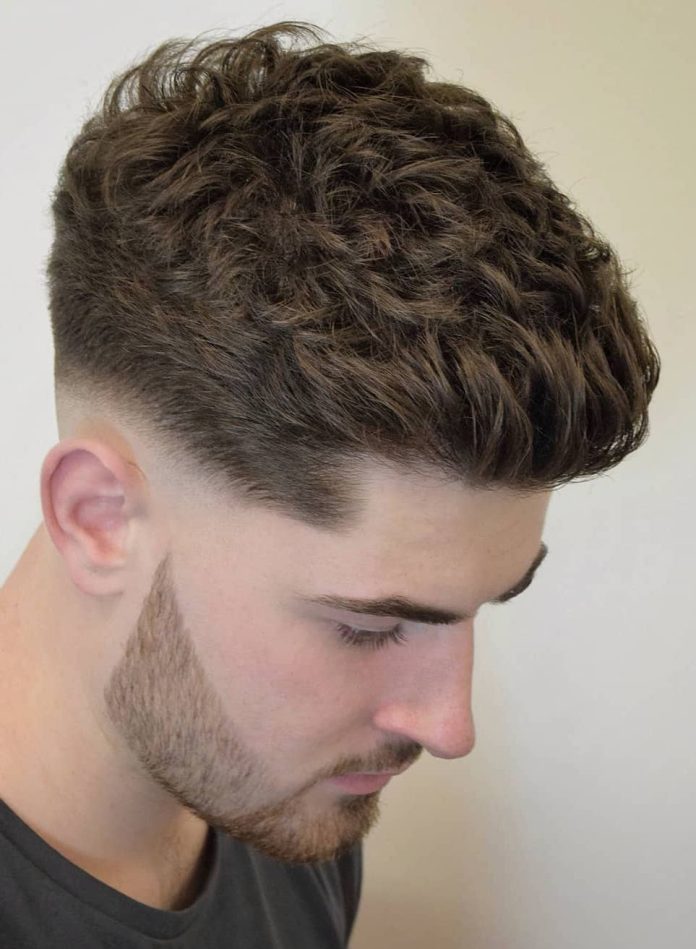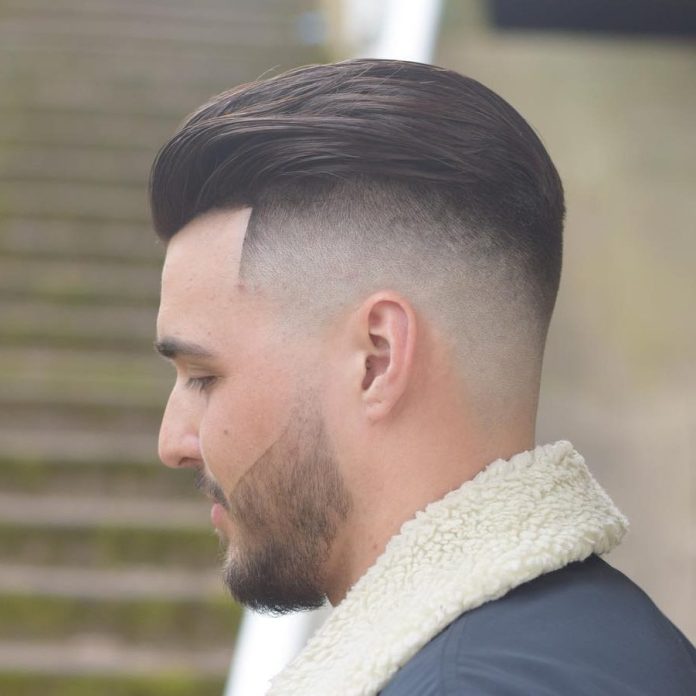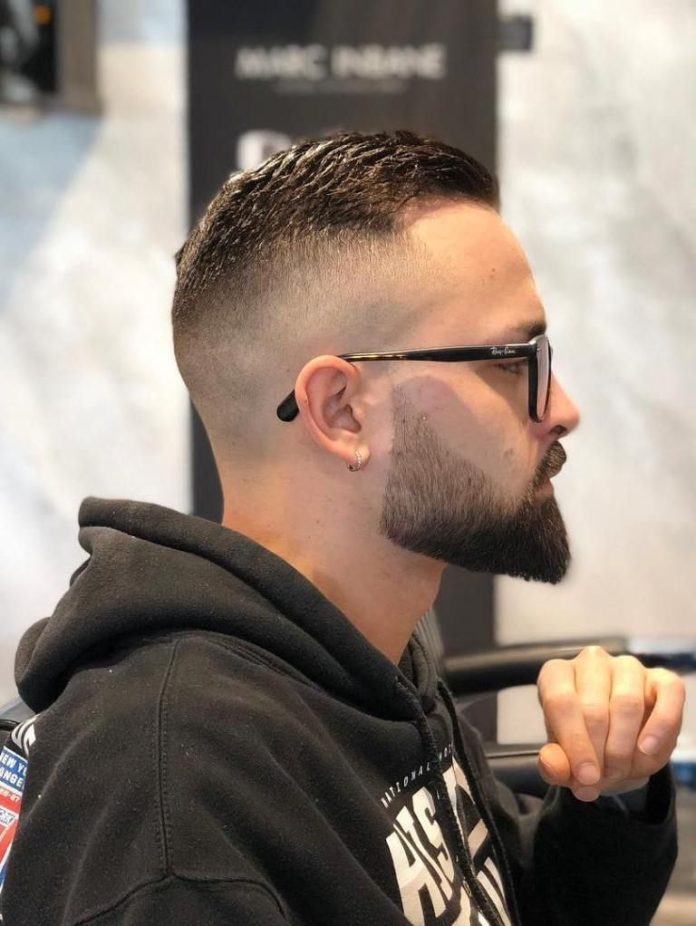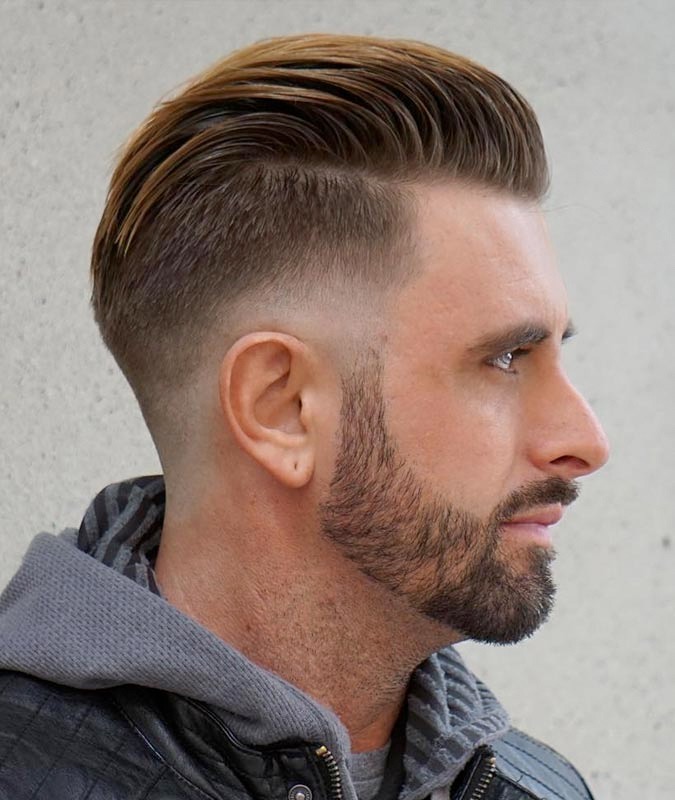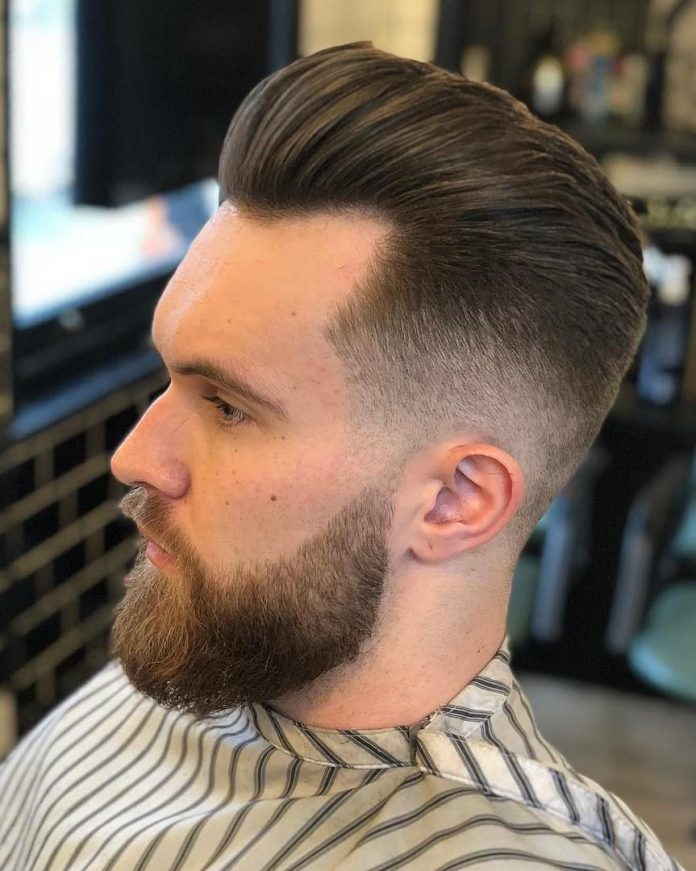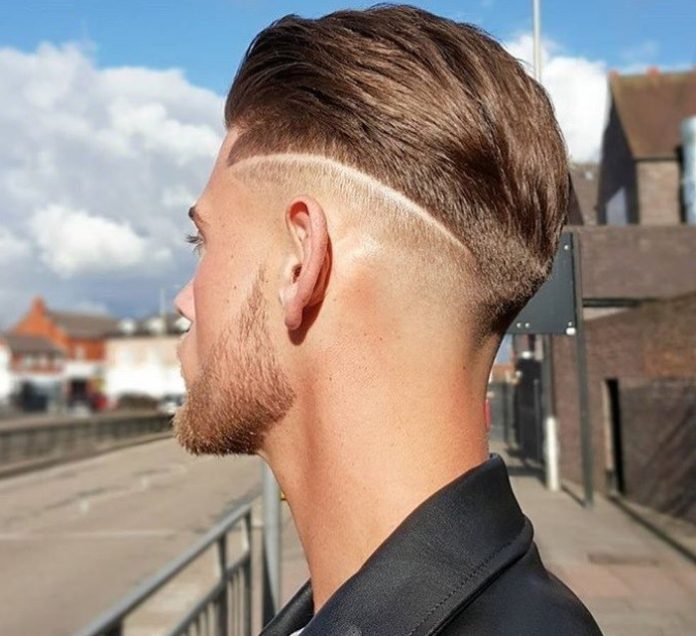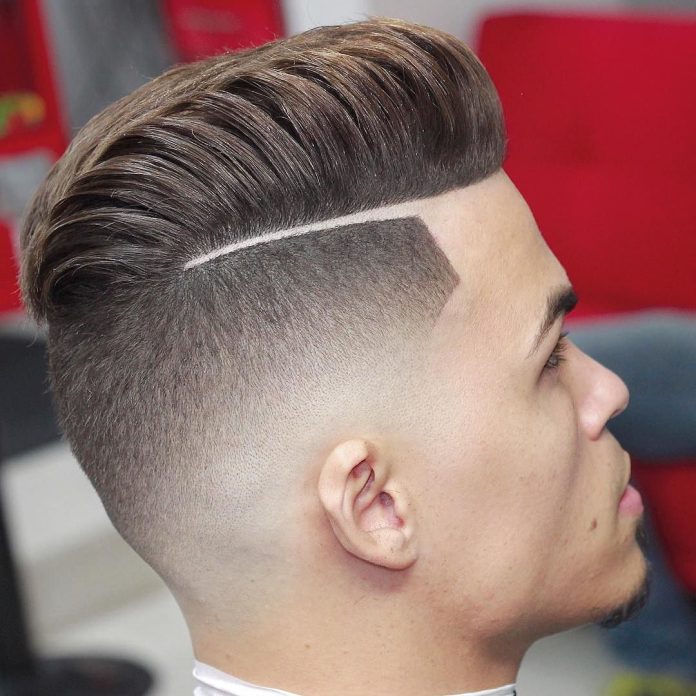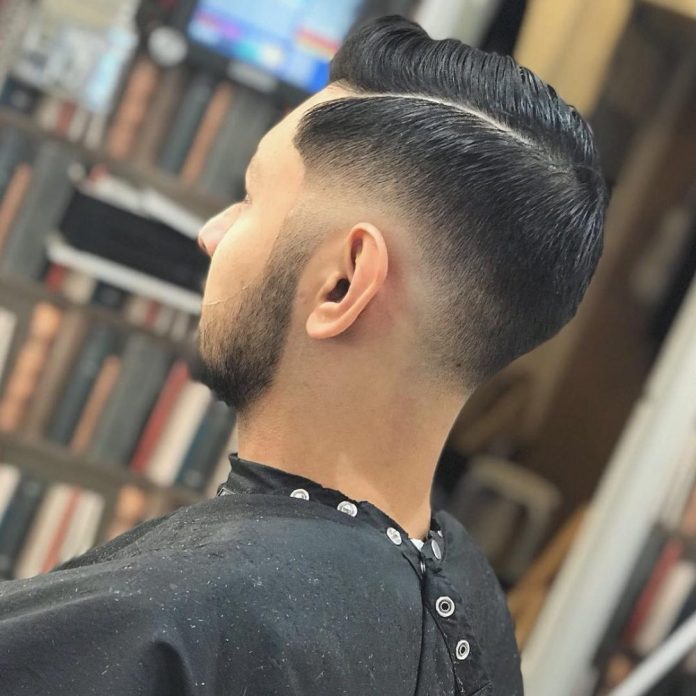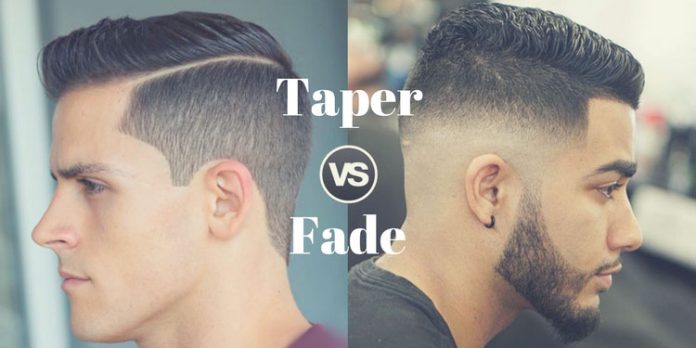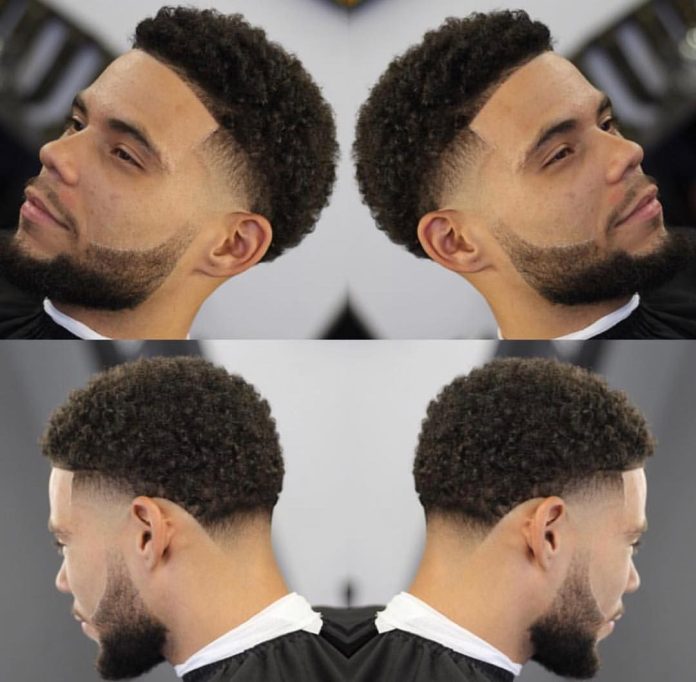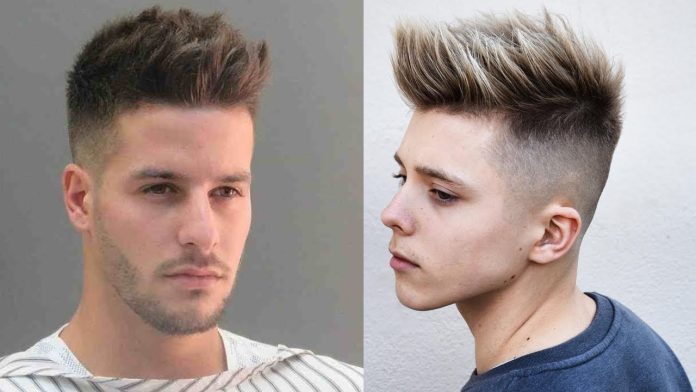 We hope that you enjoyed our collection of 50+ Fresh faded haircut styles. Don't forget to share these with your friends on Facebook, Twitter, and Pinterest.
Check the ultimate hair guide about the best hairstyles for men on WiseBarber.com