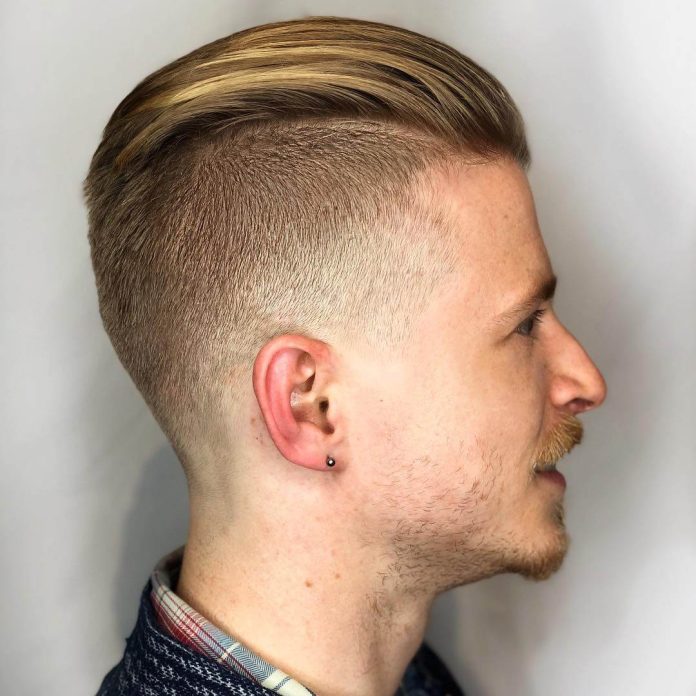 What is Undercut Fade Hairstyle? – First It's a type of Fade Haircut, that gives a perfect touch to your hairstyle. Like, complete the side part of your hairstyle with a fade haircut that makes your hairstyle cool and stylish. Also, Undercut Fade Hairstyle is called a Disconnected hairstyle because sometimes it makes your oldish hairstyle weird. Here, we have added 10+ Examples of Undercut fade Haircut with new and latest hairstyles from the famous barbers with their's name. You can show these Undercut Fade Hairstyles to your barber, it will help.
It's also a Part of the other Fade Haircuts categories, HIGH FADE HAIRCUTS there are just the same but the differences are, the way of hair design changed and complete your Pompadour hairstyle, slicked back hairstyle and bald fade, others you can find here.
1. Undercut Fade + Pomp Designed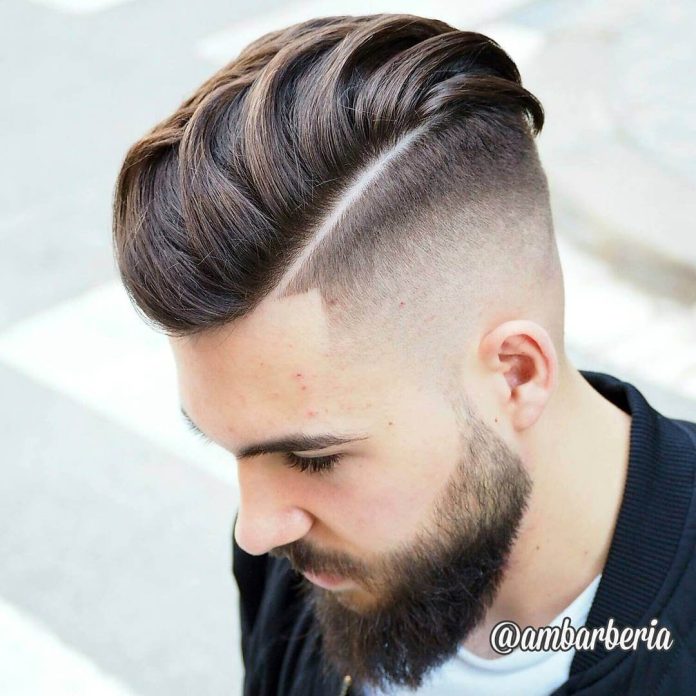 One of the best types of undercut fade hairstyle with this Popular Fade Haircut from World Famous Barber Antonio Mateo. How to style this designed comb over fade haircut with an undercut side part. The main part of this hairstyle is the Comb/Pomp with the designed waves and the touch-up of undercut high fade haircut.
2. Slicked Back + Low Fade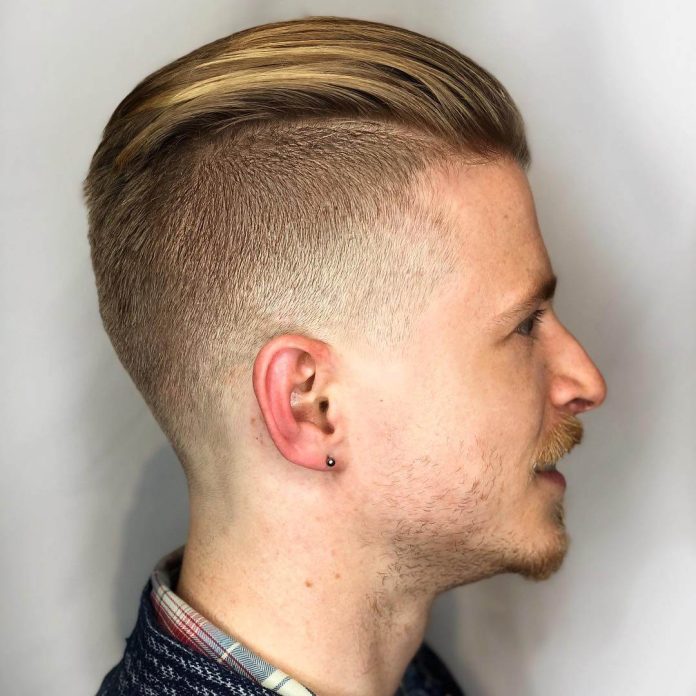 The Rockstar Style Hairstyle – Design this awesome hairstyle with long length high slicked back hairstyle, make the side fade part taper fade or kinda blurry fade. Highlight the slicked wave to make a cool design and get this haircut.
3. UNDERCUT FADE + SIDE PART DESIGNED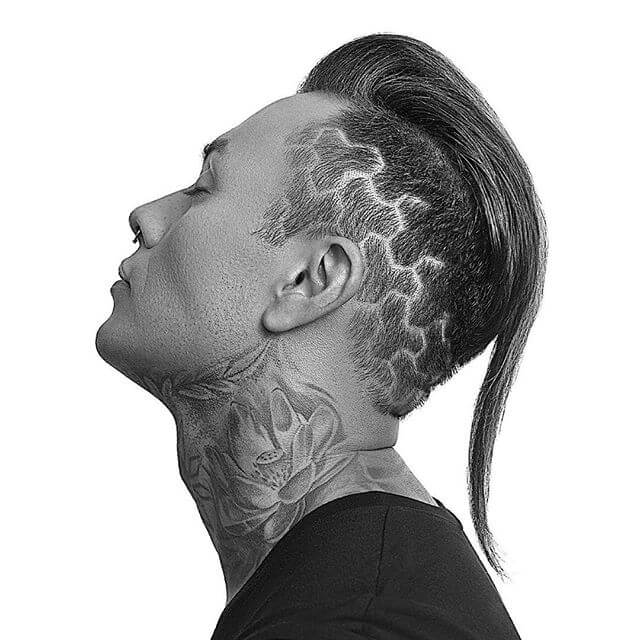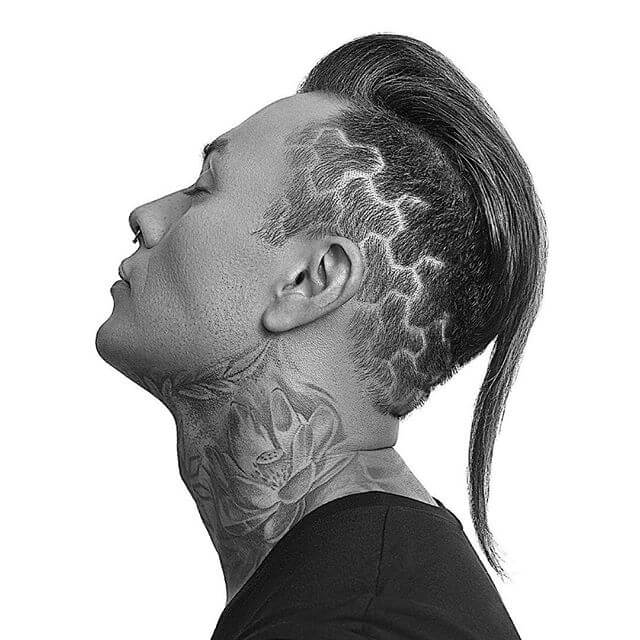 If you want to make some designs on the side part of your fade haircut, this would be best but with only undercut fade hairstyle. Why? because Undercut Hairstyle shows the side part of your hairstyle more focused and upper style newer.
4. Comb Over Fade + High Taper + Skin Fade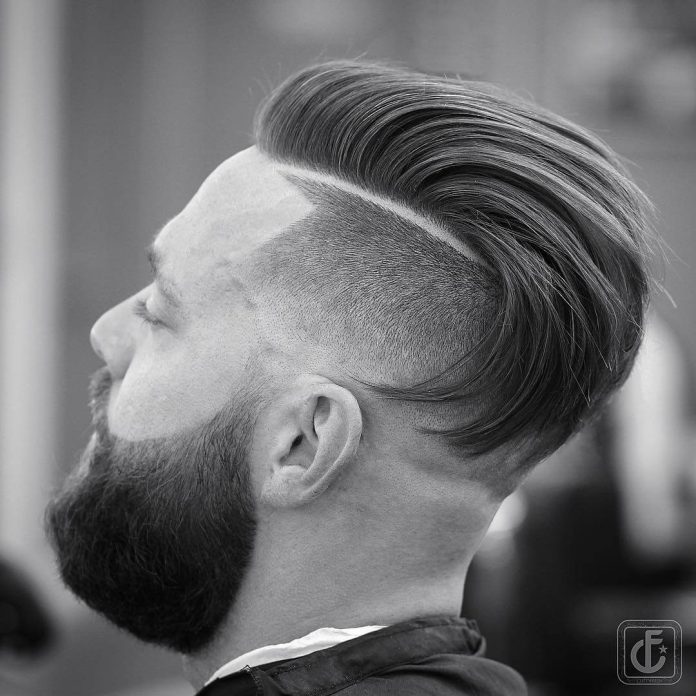 High Fade Side Part with undercut designed fade hairstyle – Make it with medium length short pompadour fade haircut and awesome beard style like on this picture.
5. Spiky Teen Boy + Low Skin Fade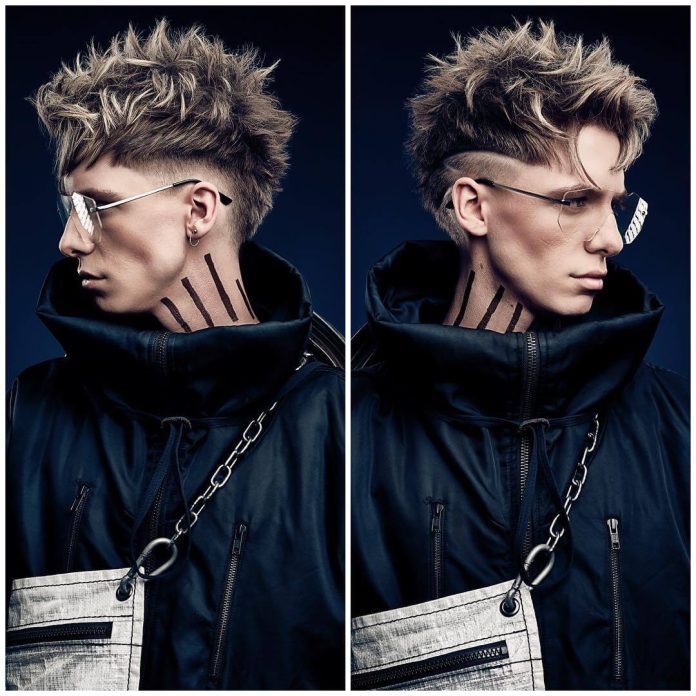 Here is the best one, for the teens who are looking for something new so this style is for Teen Boys. Make Latest 2023 Teen Boys Hairstyle with this Most Popular Hairstyle made by the World's Popular Hair Dresser ROBERT BRAID.
6.Messy Spiky Cut + Beard Design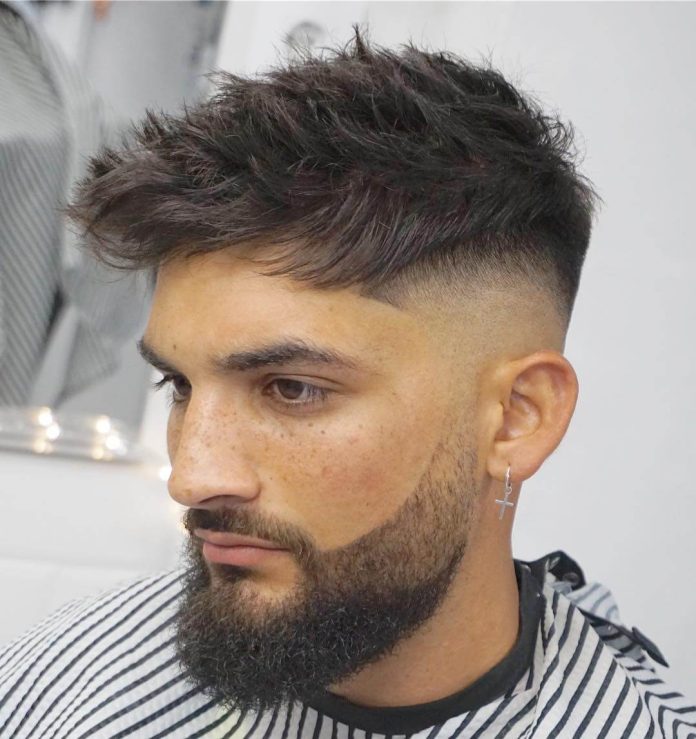 Here's one of the coolest hairstyles with curly beard hairstyles and shaped, high skin fade side part on the undercut of spiky messy hairstyle. Make this very easily if you have short length hair, that would give you a new hairstyle like it.
7. Medium Length Curly + Mohawk Fade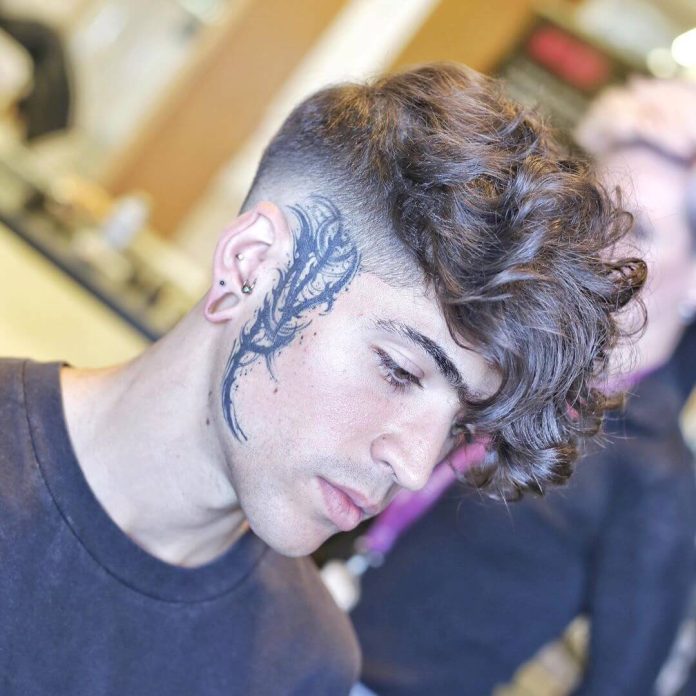 Style it like that for this hairstyle, you must need medium length hair if it already curly that's great, but if not you need to buy some product. There's just some of the curly haircut with this type of undercut fade hairstyle. And this example is the best one to show it to your barber and get it.
8. Military Haircut Fade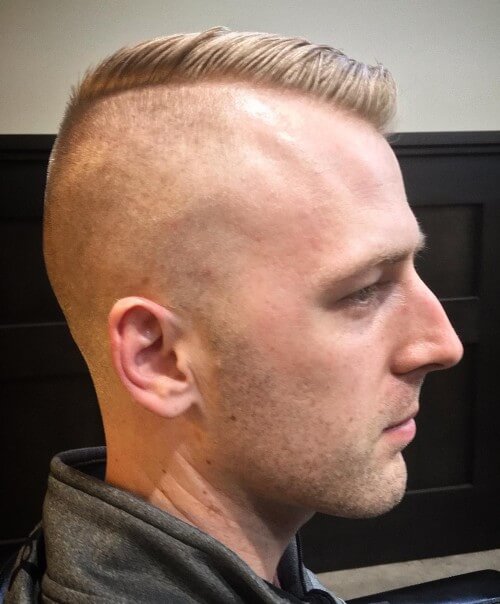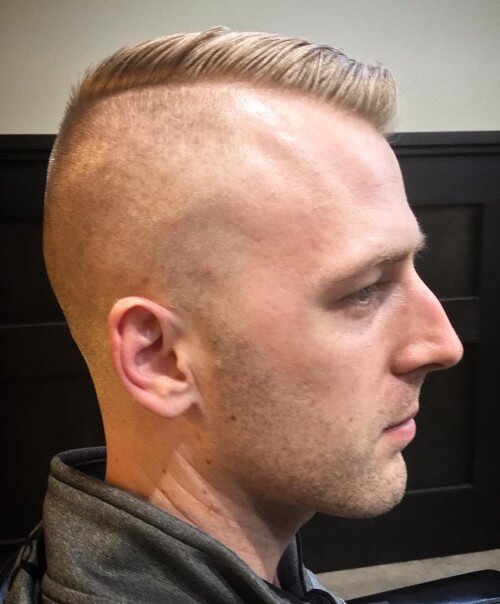 The Perfect Hairstyle for Military Guys – How to Style Military Hairstyle? Most of Military Guys Haircut is the same because they use low fade side part but in this hairstyle, there's an undercut fade with a short slick pompadour on top.
9. Short Haircut + Bald Fade Undercut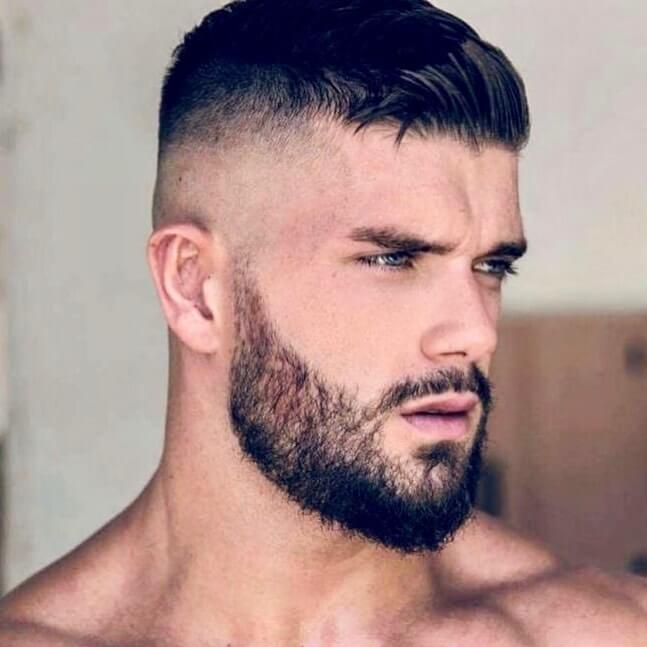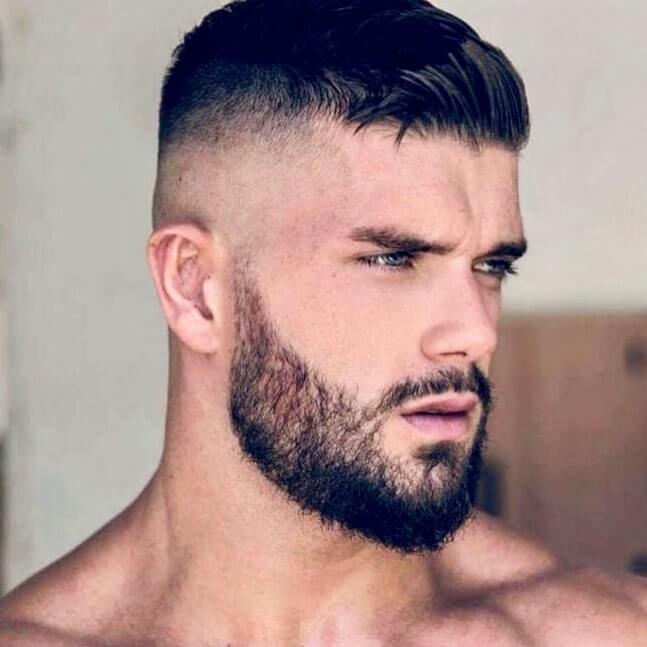 10. Disconnected Slicked Undercut