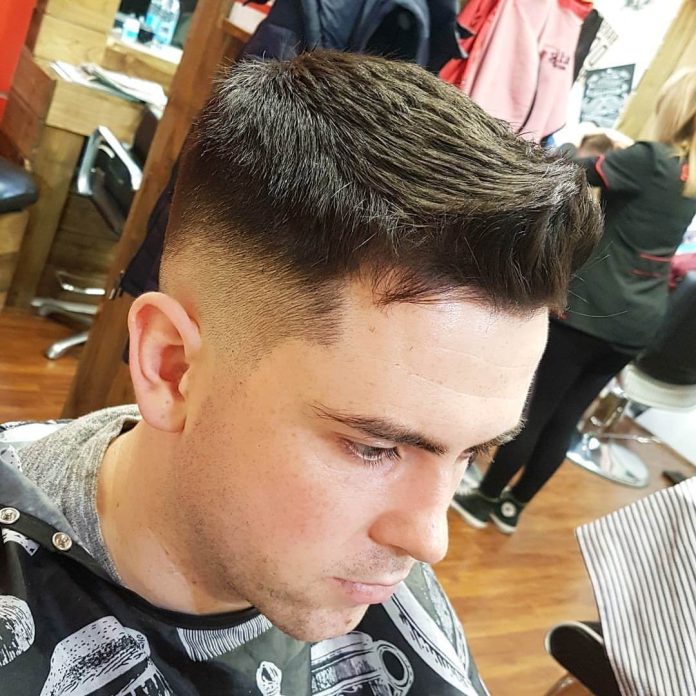 The Hardest Part Hairstyle, What is Bald Fade Haircut? It's similar to Mid Fade and Taper Fade, but something's different too. In the style Bald Fade, you can see the whole side part is bald like full shaved. Here's some model who has the latest men's haircut 2023 style with new bald style fade haircut. One of the best categories of THE POPULAR FADE HAIRCUTS, here's the list of the latest bald fade haircut with lots of latest men's hairstyles. We have added only famous barber-styled hairstyle with the example or you can see trick to style the hairstyle.
Let's explore the Newest Hairstyles Fade Designed Bald Fade Haircuts, 22 Examples, and hairstyles with Pictures. Show this list to your favorite barber and get your favorite bald hairstyle.
1

HIGH SKIN BALD 2023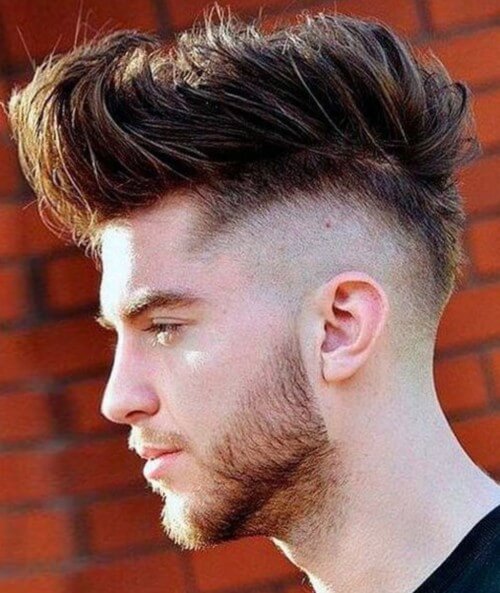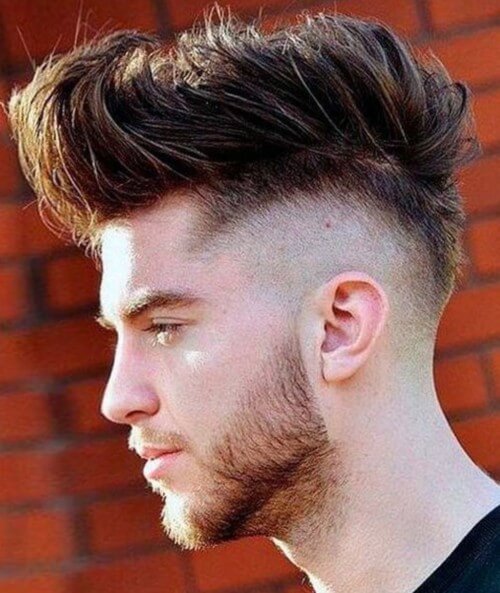 Side Part high bald with a taper designed a very fashionable beard style to make this hairstyle cool. If you want to style a hairstyle like this you must need medium length hair and short or normal-length beard. Let's grow the beard make this latest 2023 men's hairstyle.
2

MID BALD FADE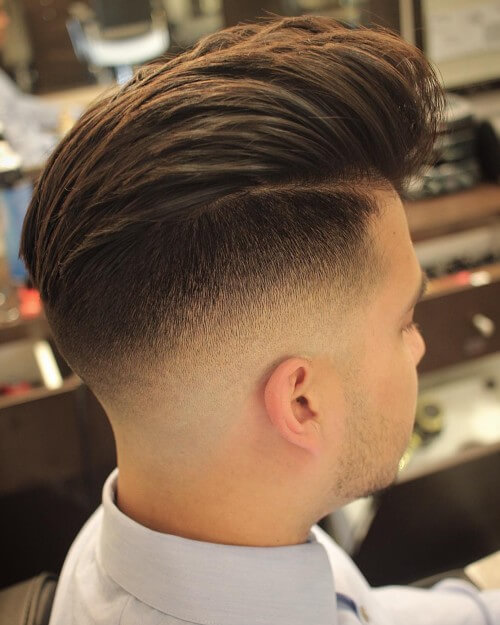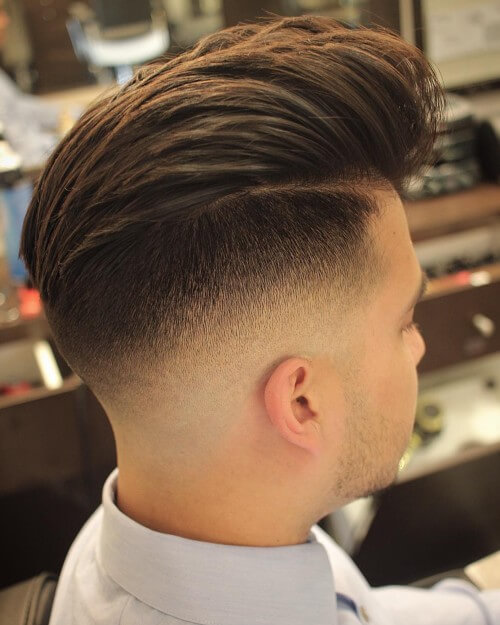 A perfect example of the blurry bald fade on his side part haircut and the awesome comb-over with furry hair. Mid Bald Fade is similar to a bald haircut with some differences like this drop fade or blurry fade style.
3

DESIGNED BALD SIDE PART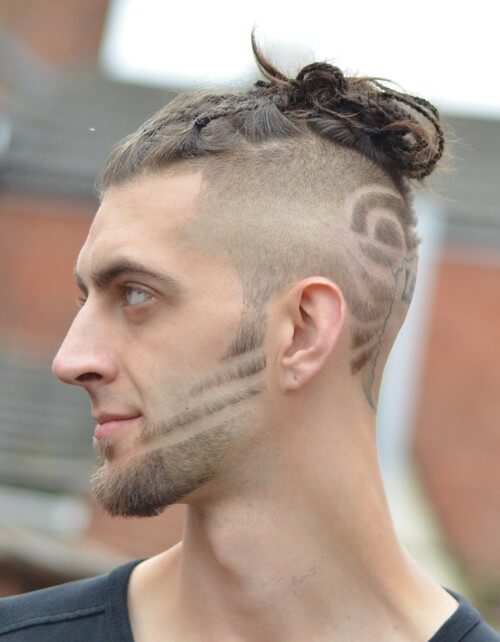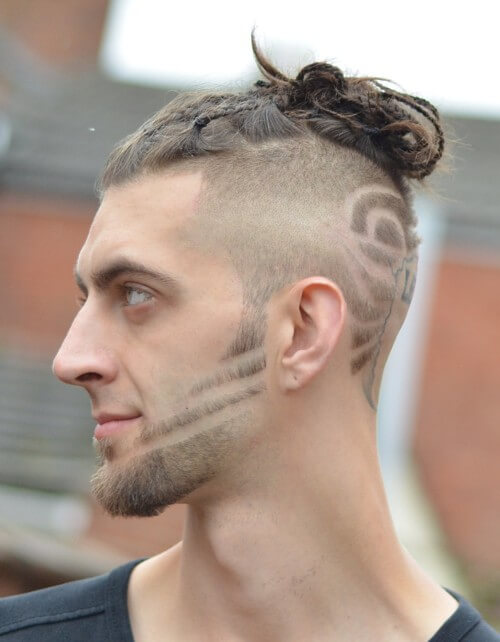 If you want to style your side part with a fade design like it, on this hairstyle there are two types of beard style and the peaks. Style it like that, let it grow your hair and make peaks, after that get the bald fade style and their's razor designs.
4

MAN BUN + SHAPED HAIRSTYLE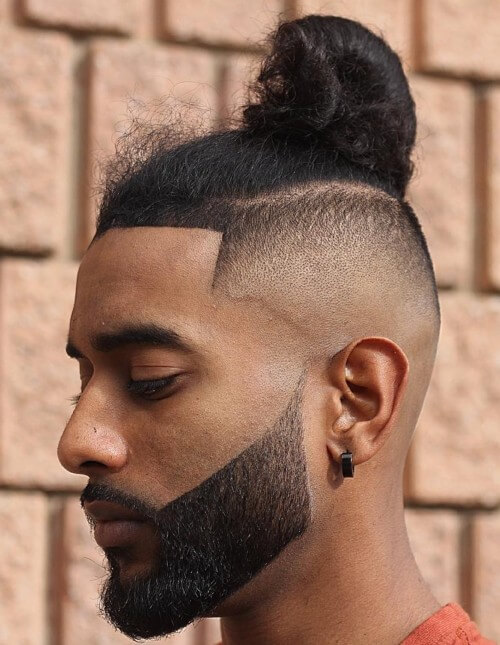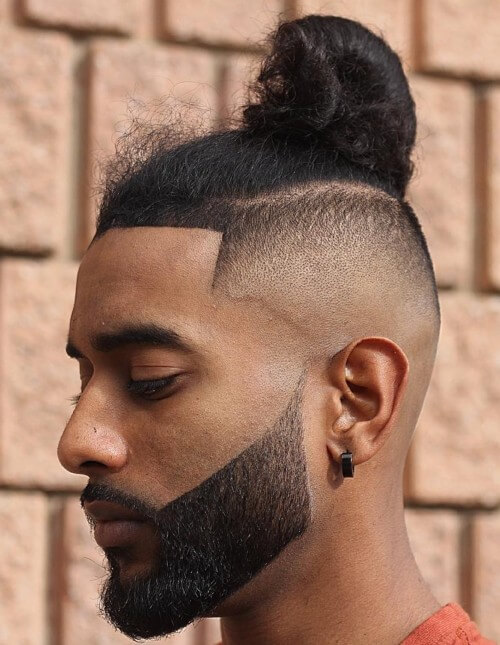 Most of the guys love to make a man bun as you can see on this picture, but this man bun fade haircut looking completed with the side low fade skin haircut. For make it more stylish here's a beard style shaped and drop fade cut.
5

HIGH BALD FADE + SHORT HAIRCUT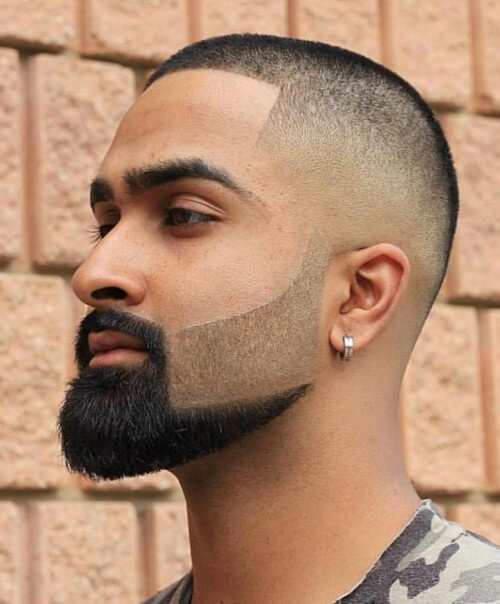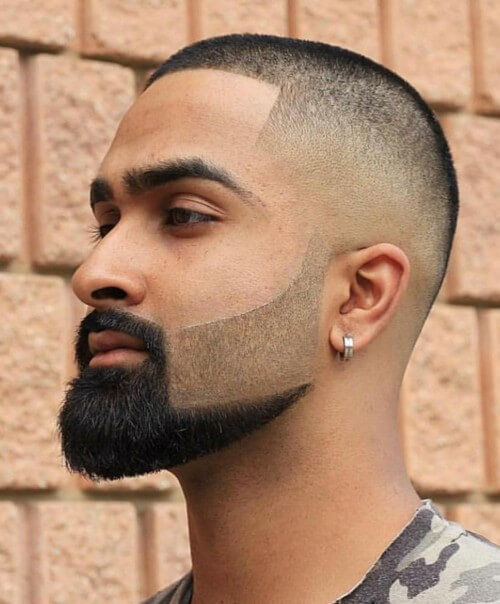 Why this Bald Fade hairstyle looking so stylish and how can you style it for you? Everybody loves short hair cuts, it doesn't mean that you can't design your hairstyle, here's the best example of short hairstyles. The Magic of fade haircut, all you need to show this list of hairstyle to your barber. And decide which one fade you would like to make.
6

SHORT BALD FADE WITH WAVES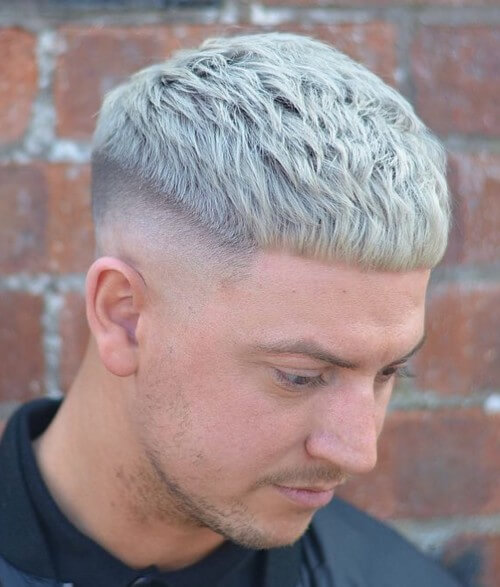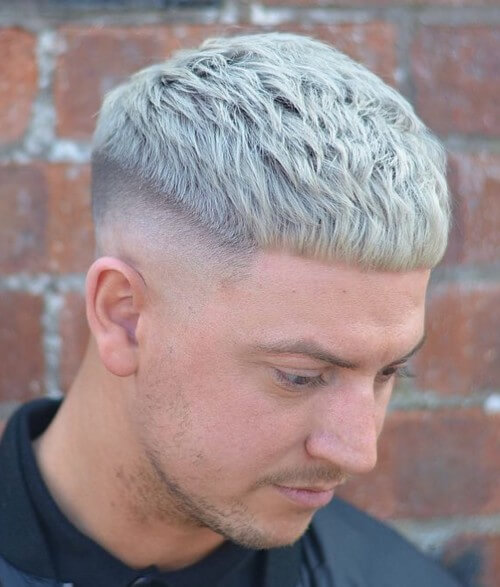 This one is very cute wanna know how? So, check it out, here you can see that the waves of this hairstyle, up to down and short length hair and caesar hairstyle. If you have the hairstyle like that or you wanna make it, that would be a good choice it's simple and easy to make. Don't forget to style this bald fade style and use new men's hair products.
7

SIDE PART LOW FADED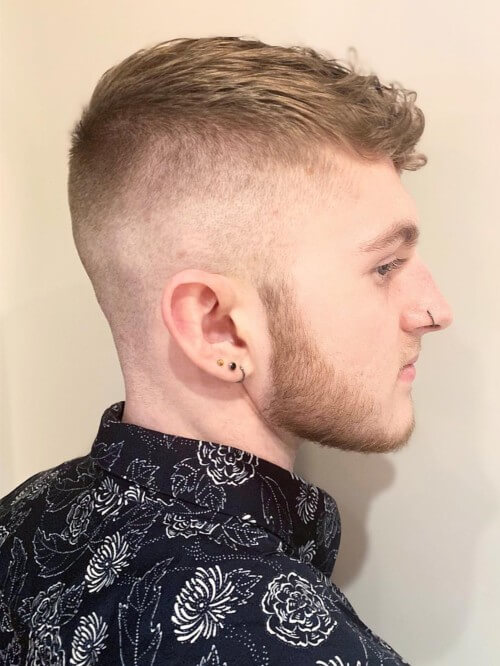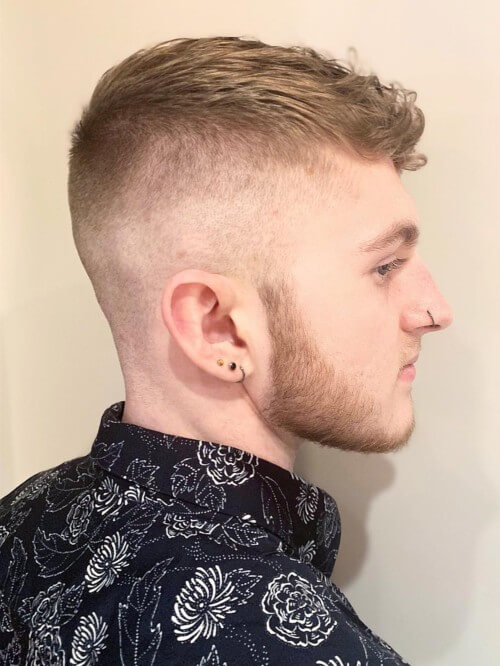 An easy hairstyle with this type of fade is it, why? look at this in this hairstyle he has short length hair with curls and the side part of fade. The Touch-up completed fade haircut with beard, the little beard.
8

AFRO FADE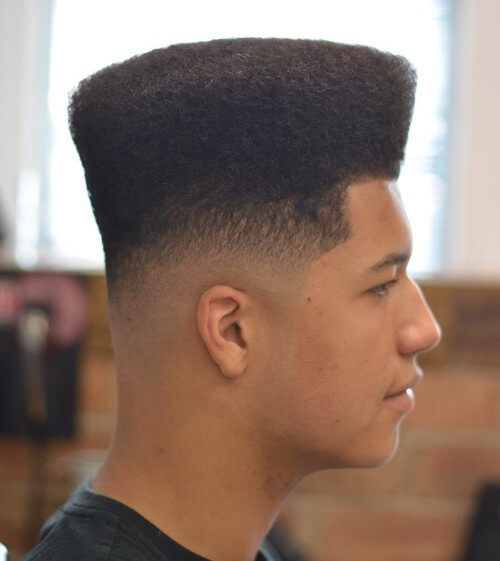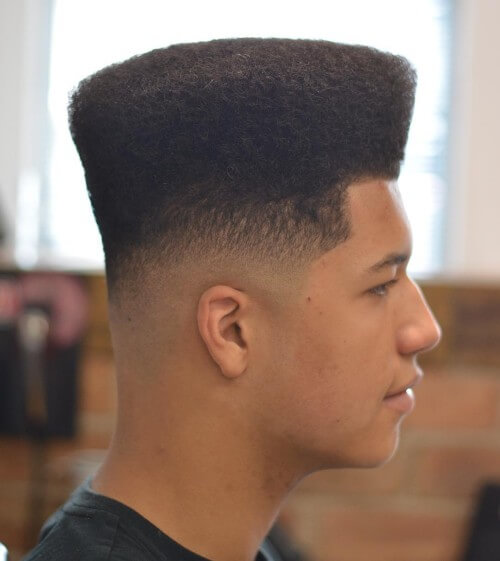 One of my favorite hairstyle Afro Fade, with afro you can make it like this or like more stylish, but this one is Afro Bald Fade. As you can see that on the side part, it is taper bald faded style with a full finished bald cut.
9

SLICKED STYLE WITH BALD HAIRSTYLE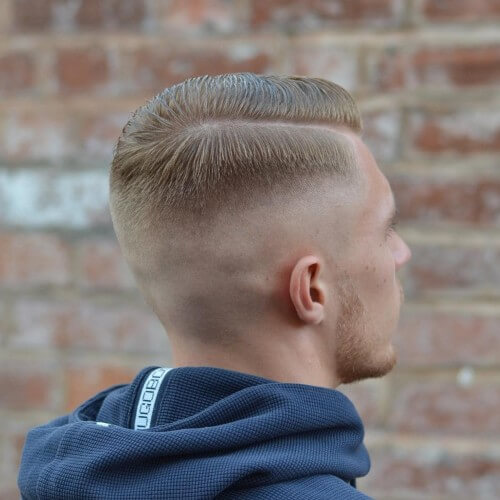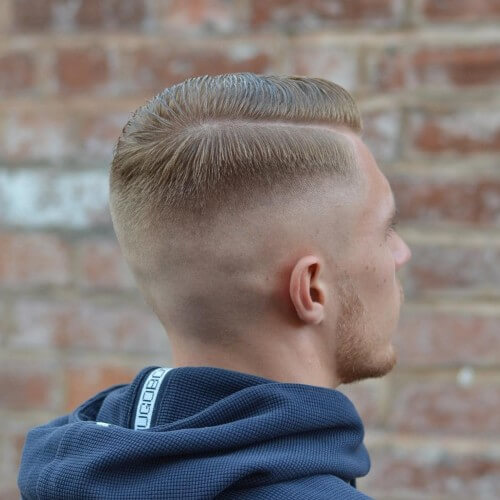 Trying to make something classic so here it is the slicked hairstyles for men that you can style like that, with new fade haircuts style. You should show this picture to your barber because it's not an easy hairstyle, it's hard to style with a bald fade cut.
10

BALD TAPER + SHAVED LINED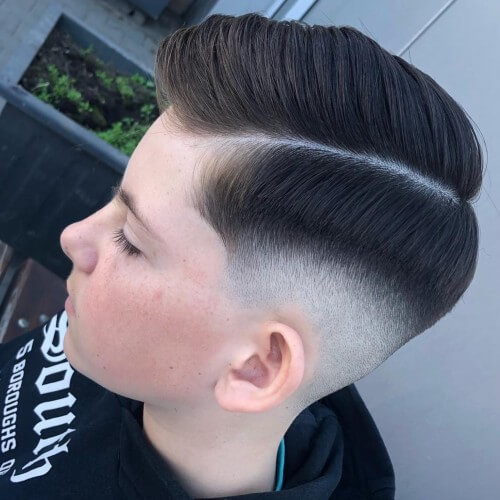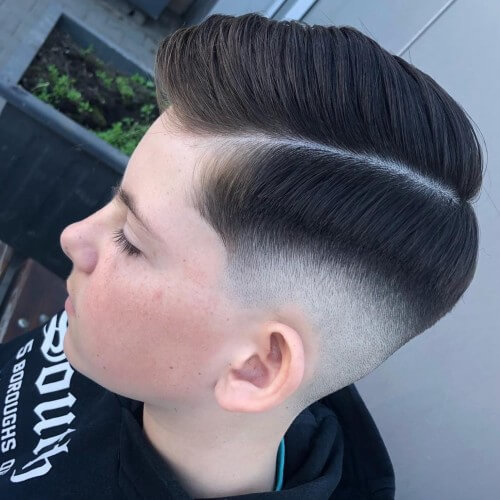 That's cool for the young guys it's a very comfortable hairstyle and it's also stylish, the finishing of bald fade and the undercut fade haircut. Made it a complete stylish boys hairstyles.
11

LOW TO HIGH FADE BALD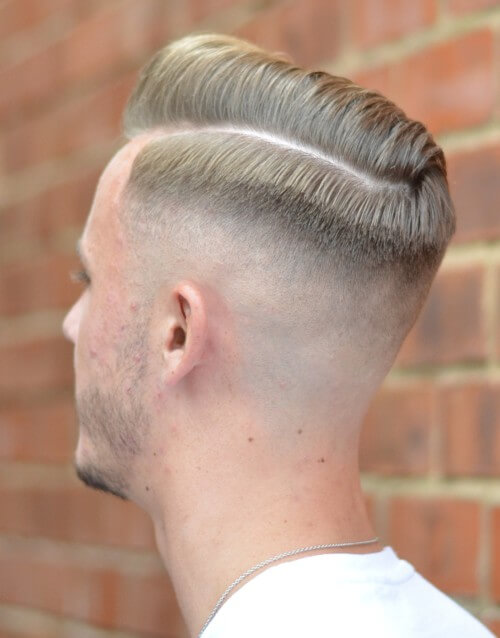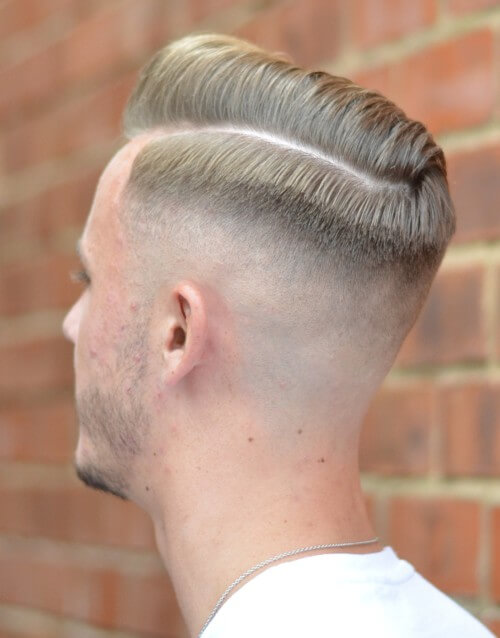 Best High to Low Fade Hairstyle example is here, as you can see that the hair is faded up to down and the down is full bald faded with skin fade hairstyle. The Shaved line on the top shows that what is fade and what fade hairstyle can do?
12

MID SKIN FADE WITH DISCONNECTED STYLE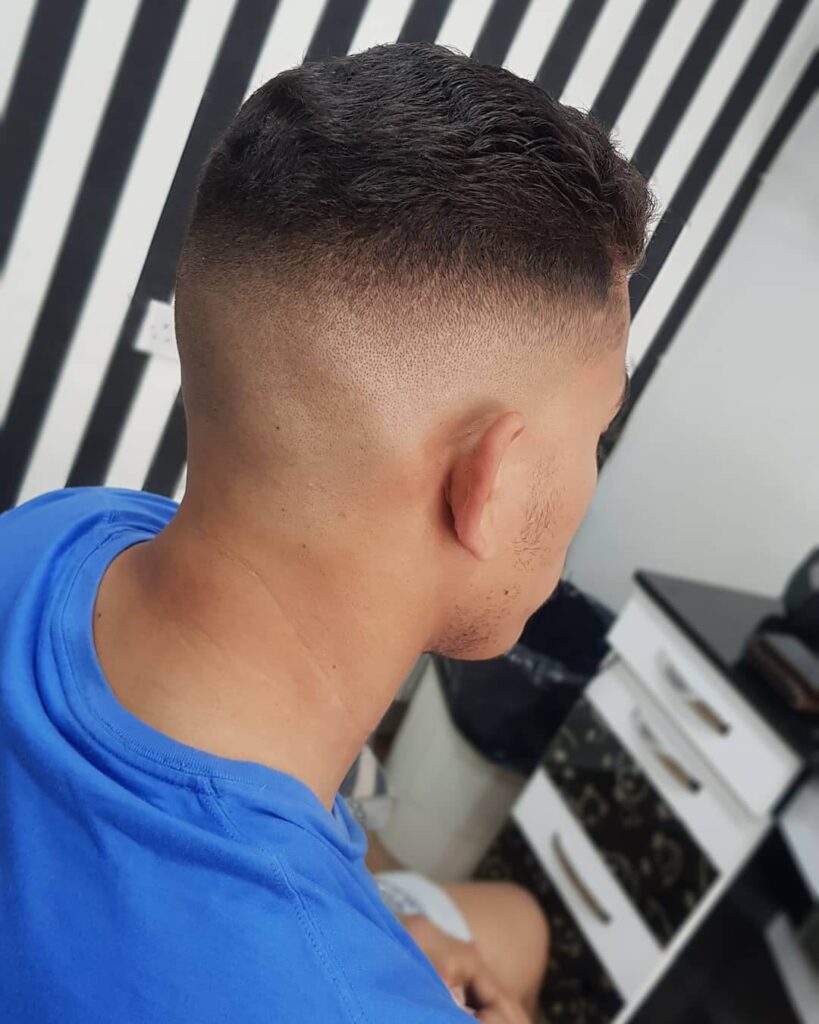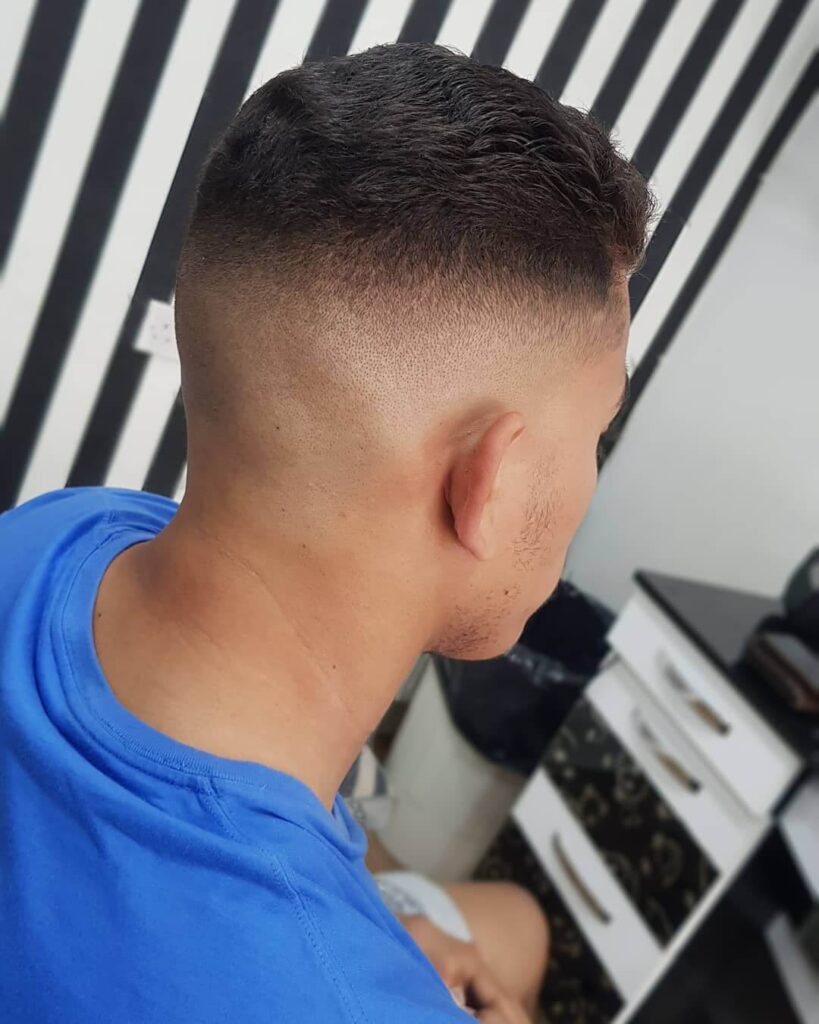 What is Mid Fade? Actually mid fade is same like bald fade but the differences are bald fade look full clean-shaved bald. The mid fade is like some hair is short and coming down to more shorten just like in this picture. He has very perfect bald and mid fade side part haircut and wavy simple hair.
13

AFRO TAPER FADE HAIRCUT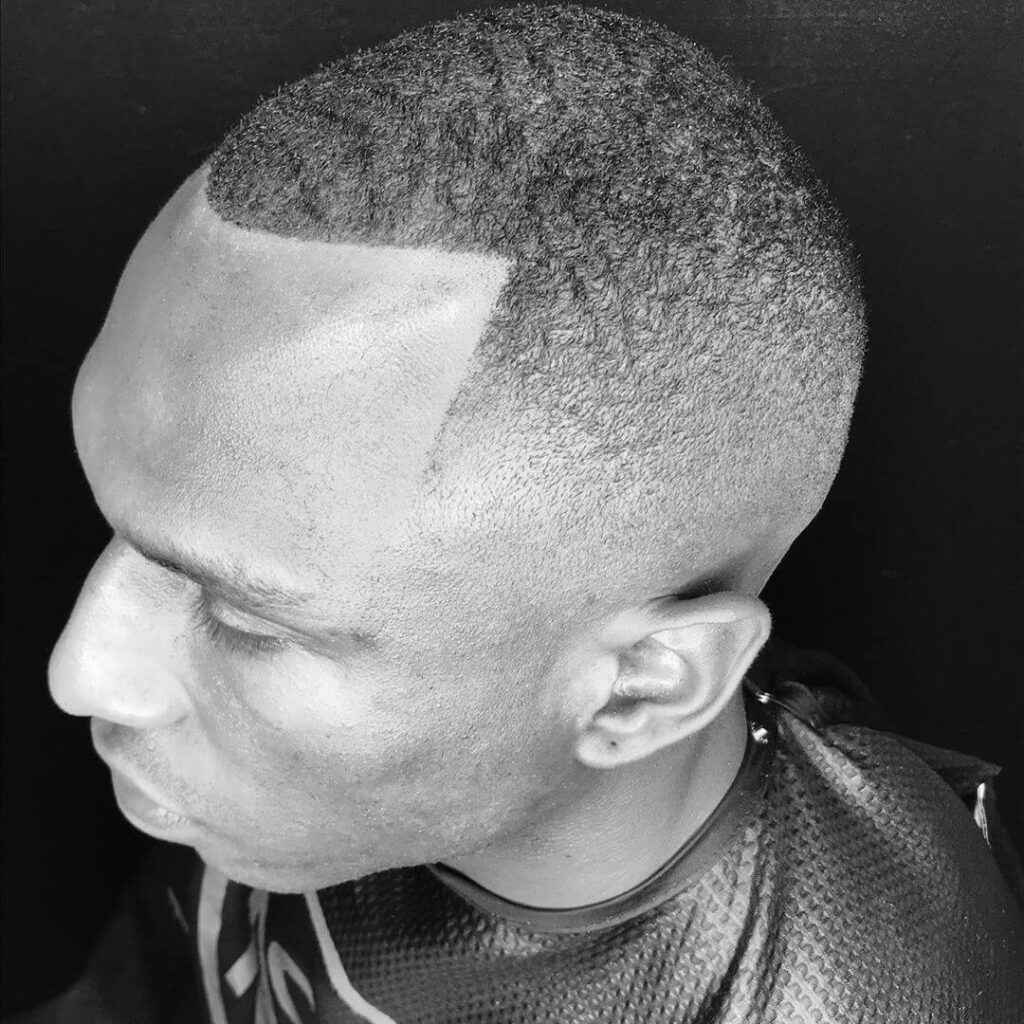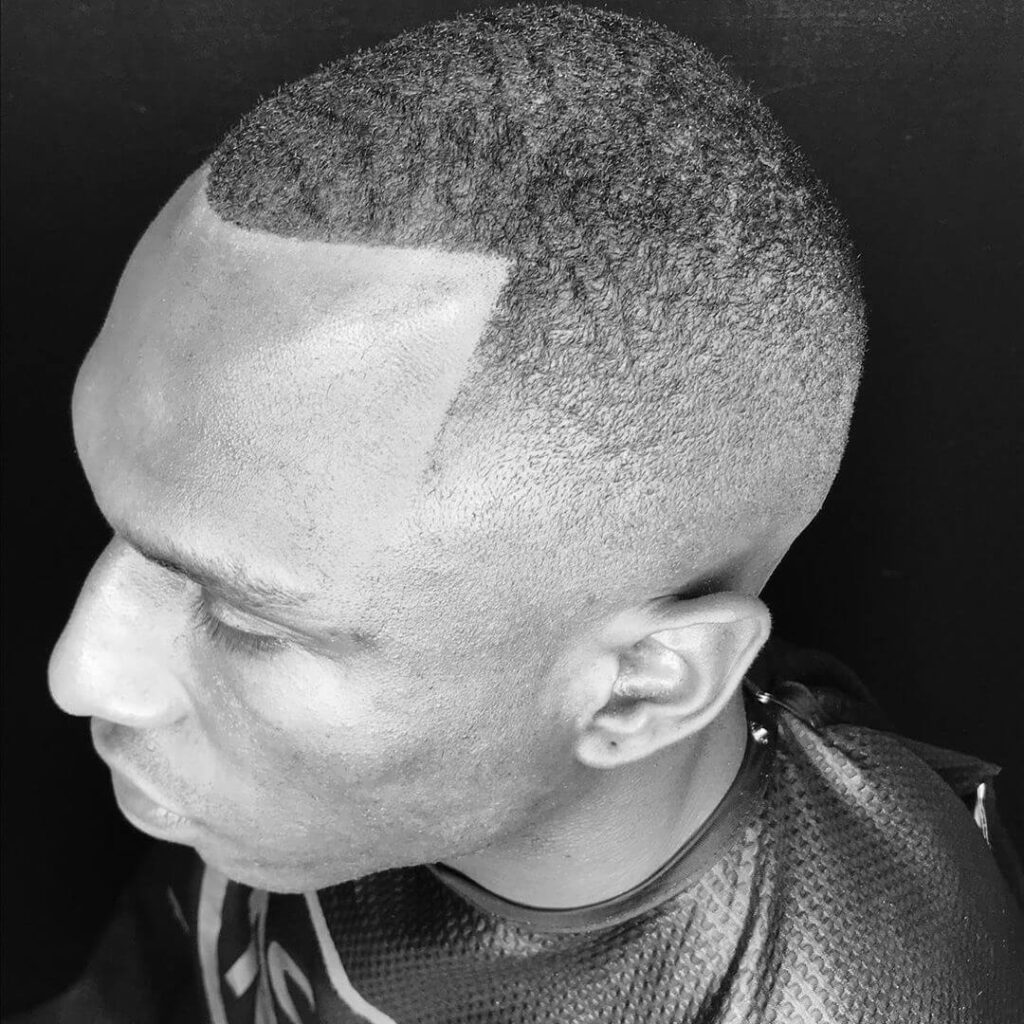 One of the unique hairstyle which looks so cool with fade designs, the afro haircut a.k.a afro fade. In this picture, he has very dashing afro short hairstyle with side part high bald fade haircut who made it perfect and modern haircut.
14

NEW BALD FADE WITH BEARD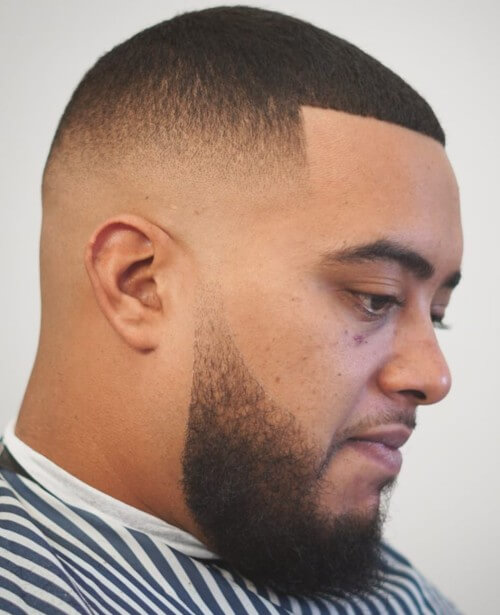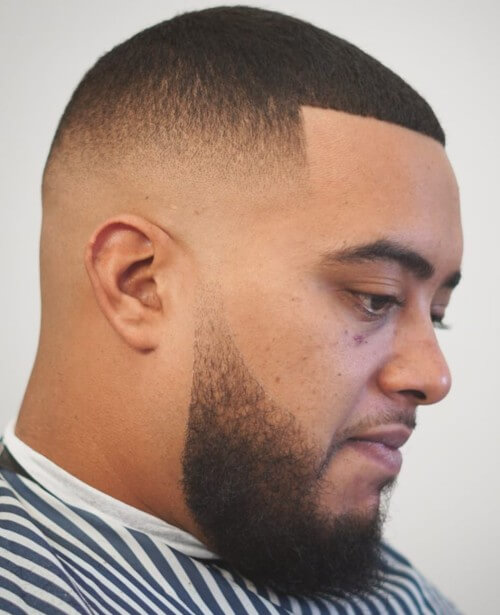 High Skin Mid Fade with shaped too short haircut and Muslim style beard, he is looking so cool with this hairstyle because his head is huge. Mostly short haircut like this looks more awesome with this fat shaped head like DJ KHALID, this hairstyle is hard to style because the high to low fade.
15

CAESAR CUT WITH BALD FADE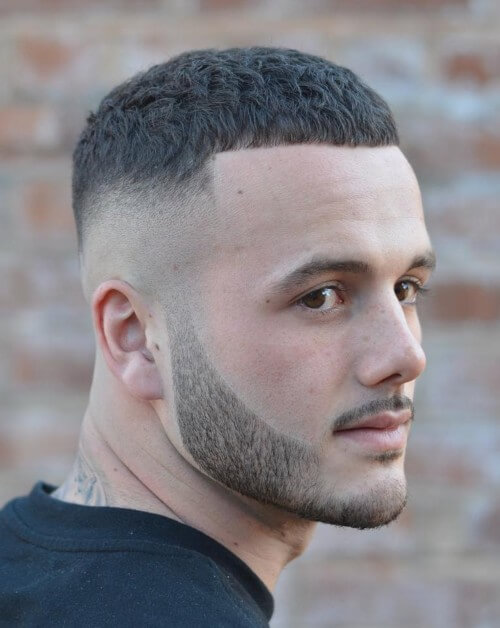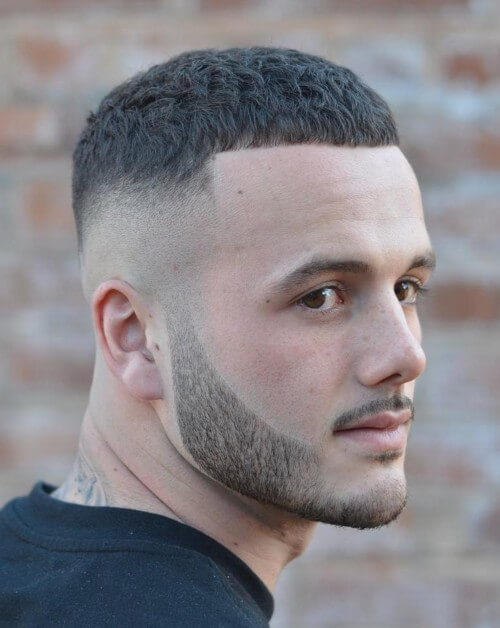 A very quiet style to make with the new caesar hairstyle with the bald side part fade haircut. What is Caesar Haircut? this hairstyle is so simple. Light and Easy but the hard part is to style is side fade haircut. In this hairstyle, he has an awesome hairstyle with mid skin fade haircut.
16

MILITARY STYLE HIGH BALD SIDE PART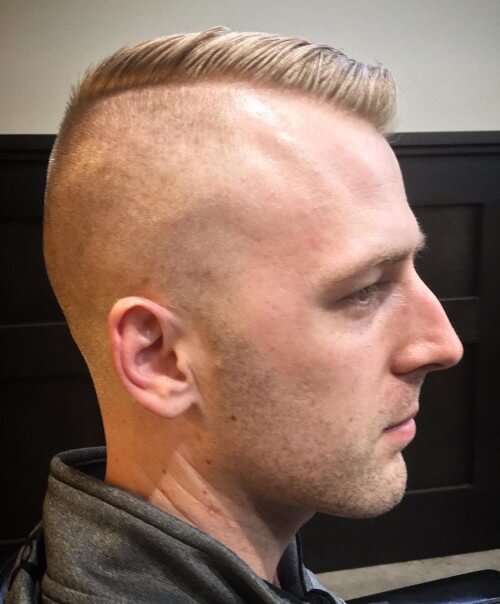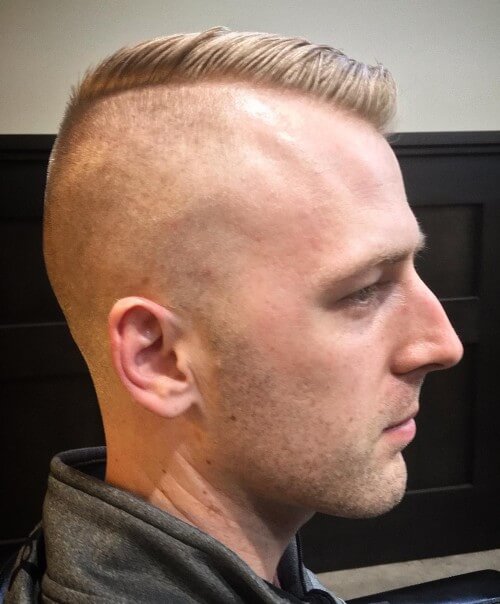 Latest Military hairstyle with popular fade styles like this one, short comb with high bald fade style on the backside too. If you are going to join the military or just wanna be look like a military guy so you must try this. BE COOL, LOOK COOL.
17

BACK BALD FADE SKIN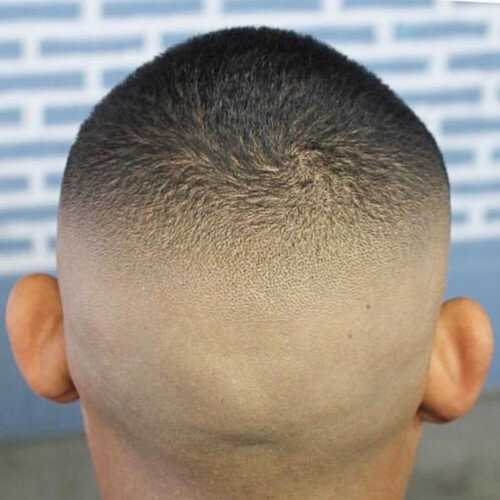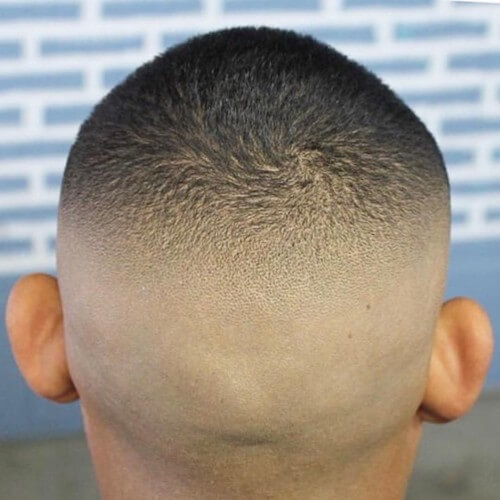 High Fade Back with the fantastic short haircut, it's the best haircut for summers if your living the hottest area this hairstyle would be best for you. It's so hard to style after all it's the magic of new tech trimmers for men gadgets.
18

MOHAWK HAIRSTYLE TAPER BALD FADE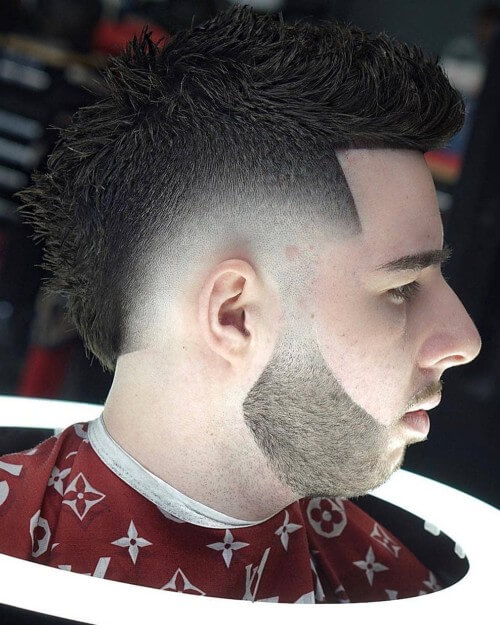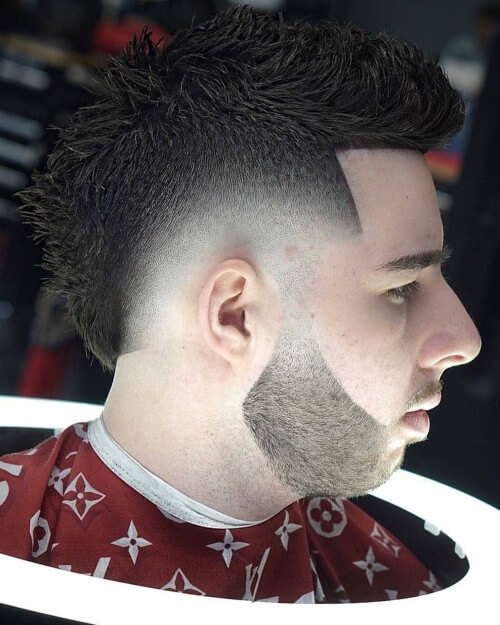 The Perfect Hairstyle Mohawk Fade + Taper Fade + Skin Fade with this modern hairstyle for 2023, how to style mohawk more stylish?. There are so many ways to style mohawk, but if try this one so that would be awesome and modern 2023 haircut.
19

TEEN SPIKY BALD DEIGNED SIDE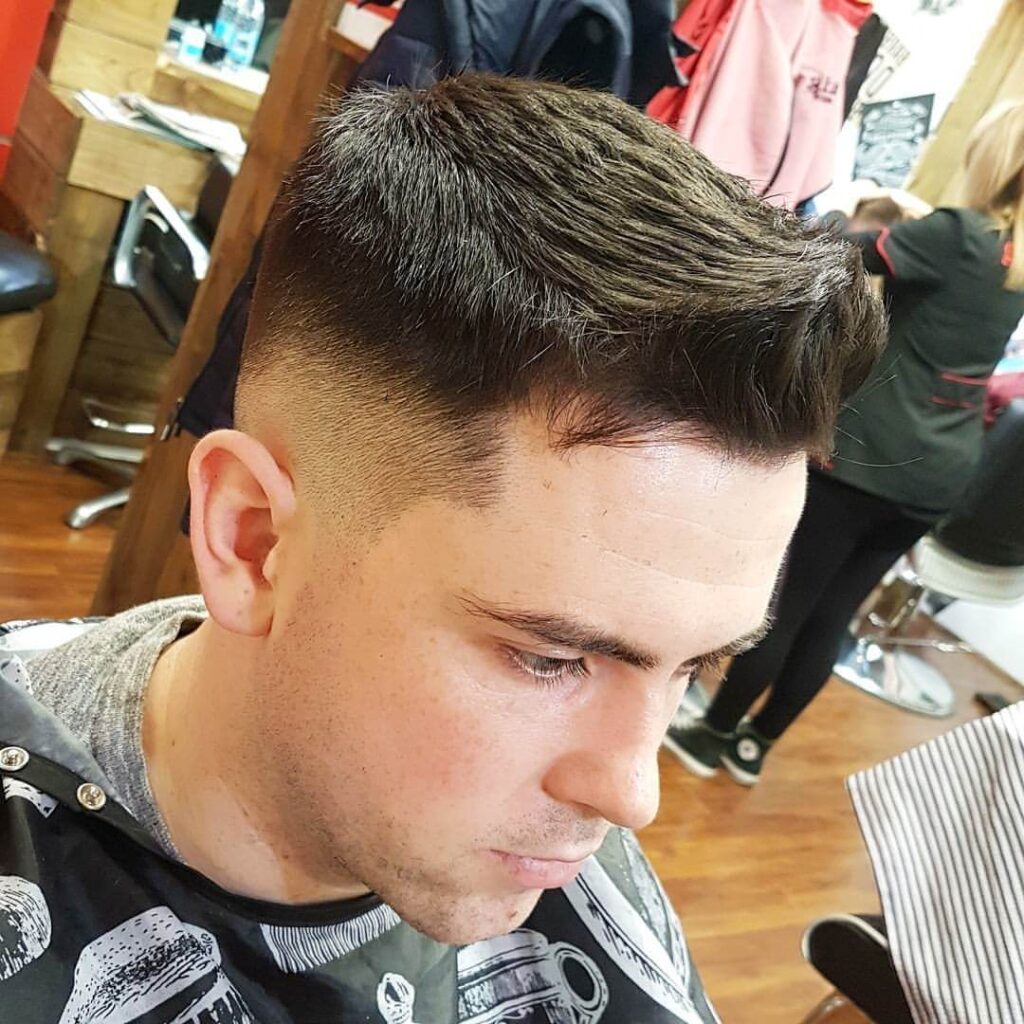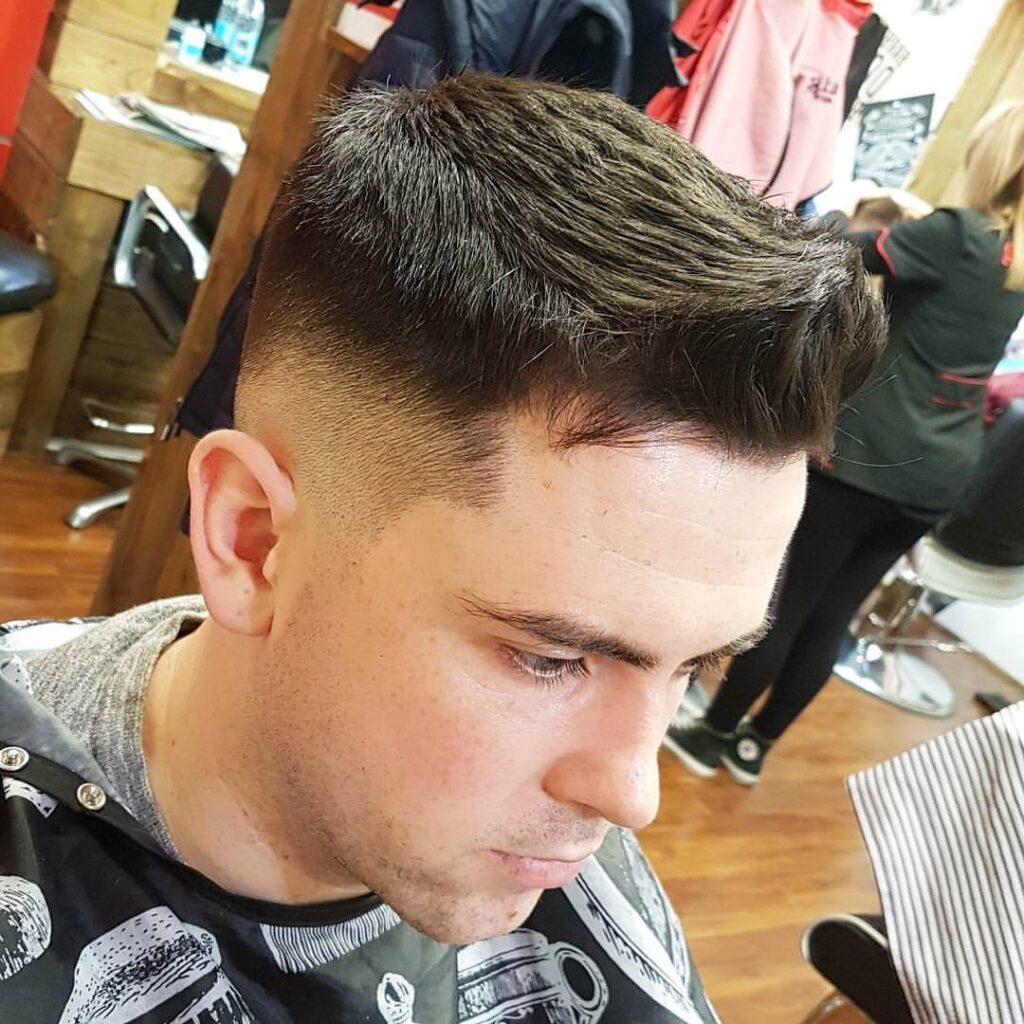 INSTAGRAM/TITLE WAVERS OF AMERIKKKA
Finally, some popular hairstyles for young guys, how to style bald fade haircuts? you have seen so many hairstyles here. this one is kinda cool because of the spiky modern and funky hairstyle, so it to your barber and get it your new 2023 haircut.
20

MEDIUM LENGTH HAIR MID FADE FINISHED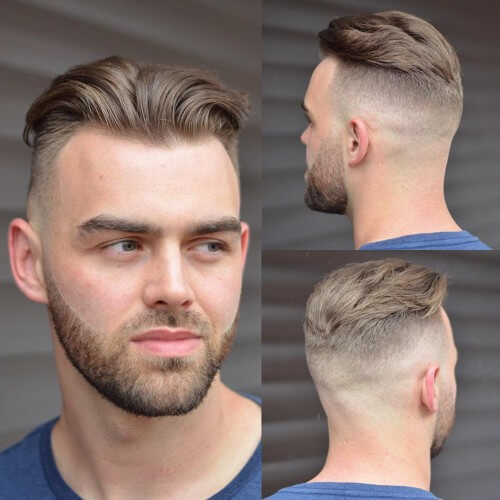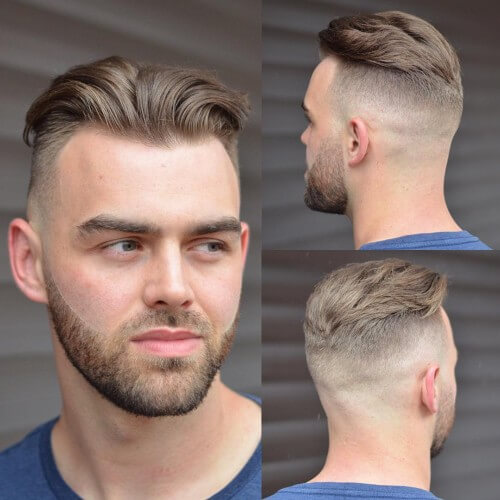 Get your medium length hairstyle more stylish with this type of fade and the royal beard style. What makes this hairstyle so fabulous? obviously the fade part haircuts.
21

TAPER FADE WITH SHORT LENGTH HAIR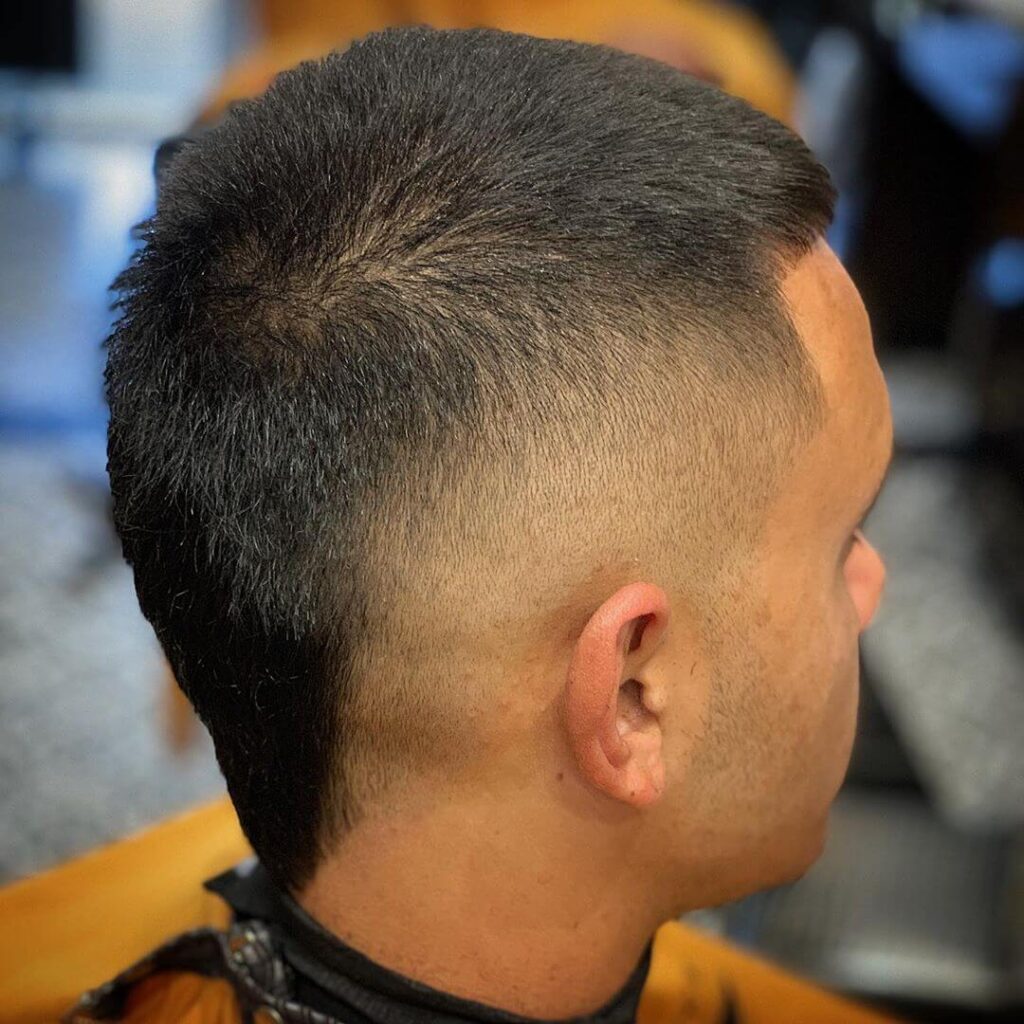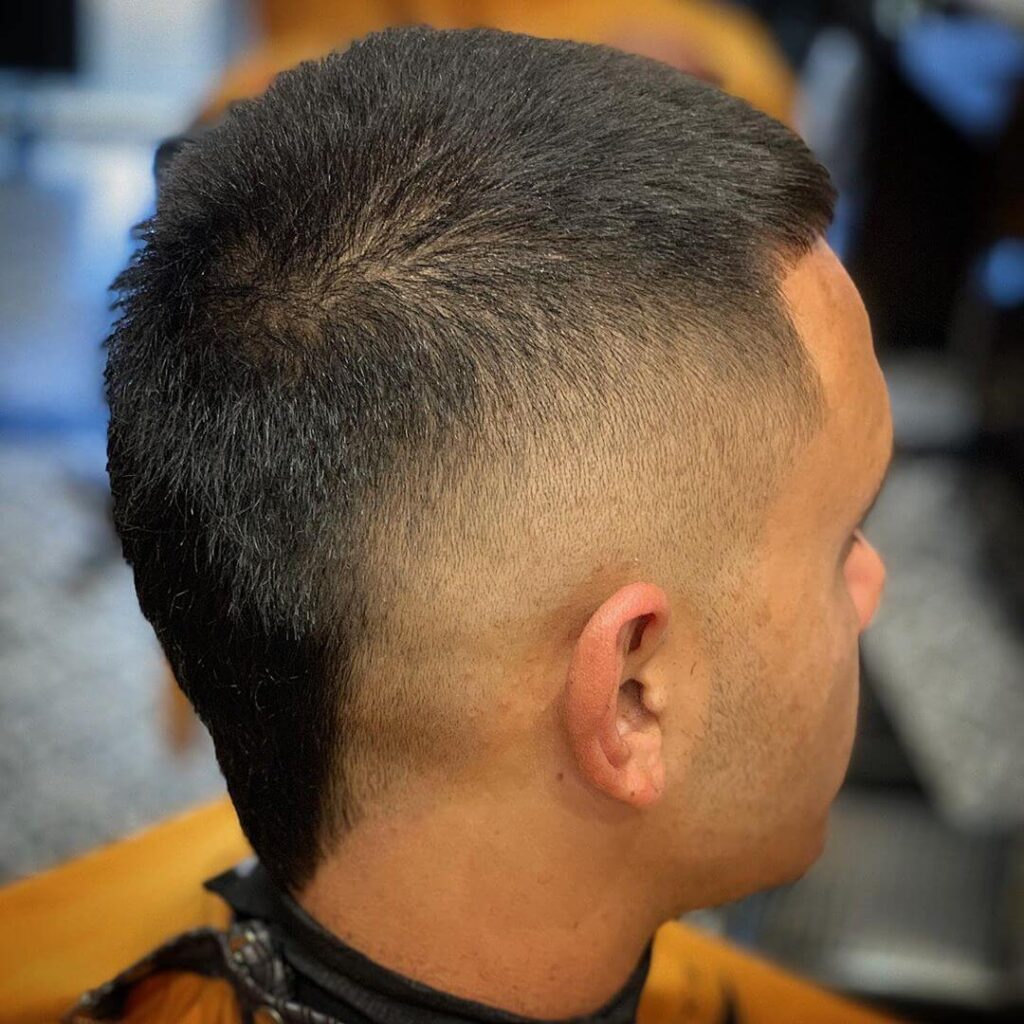 It's like the mohawk needs some time to look perfect but this is a great example of bald fade with a taper and mid fade style.
22

TAPER BALD STYLE WITH SHAVED LINE DESIGN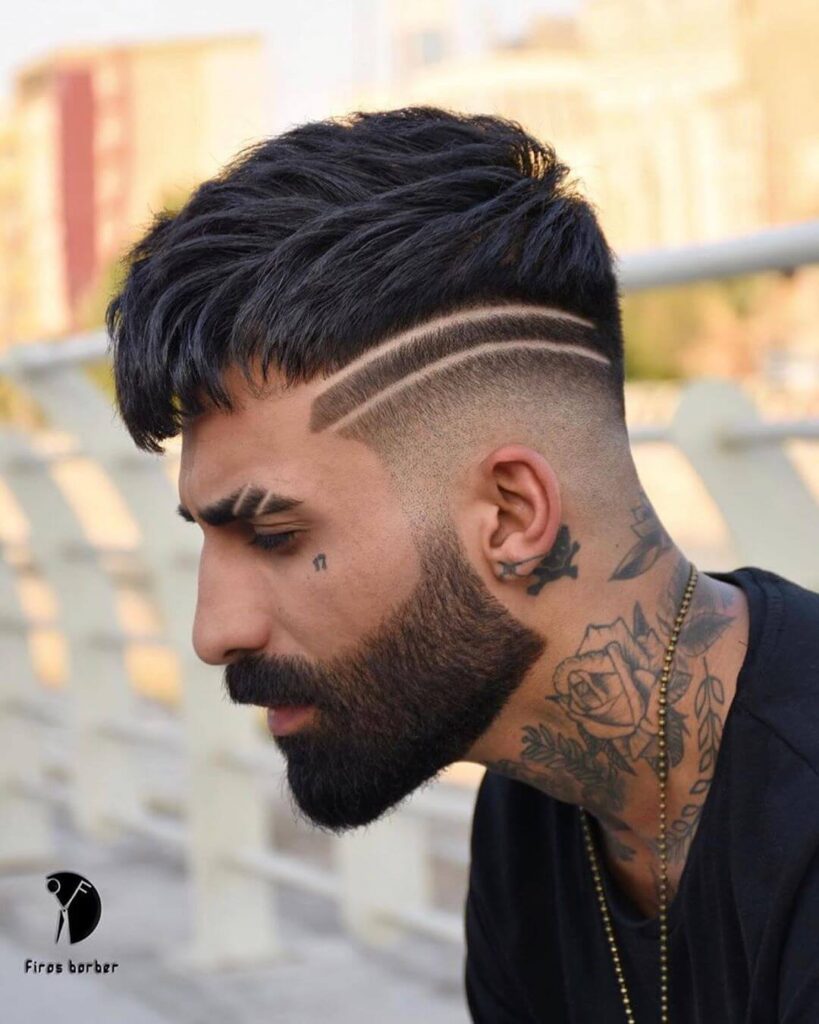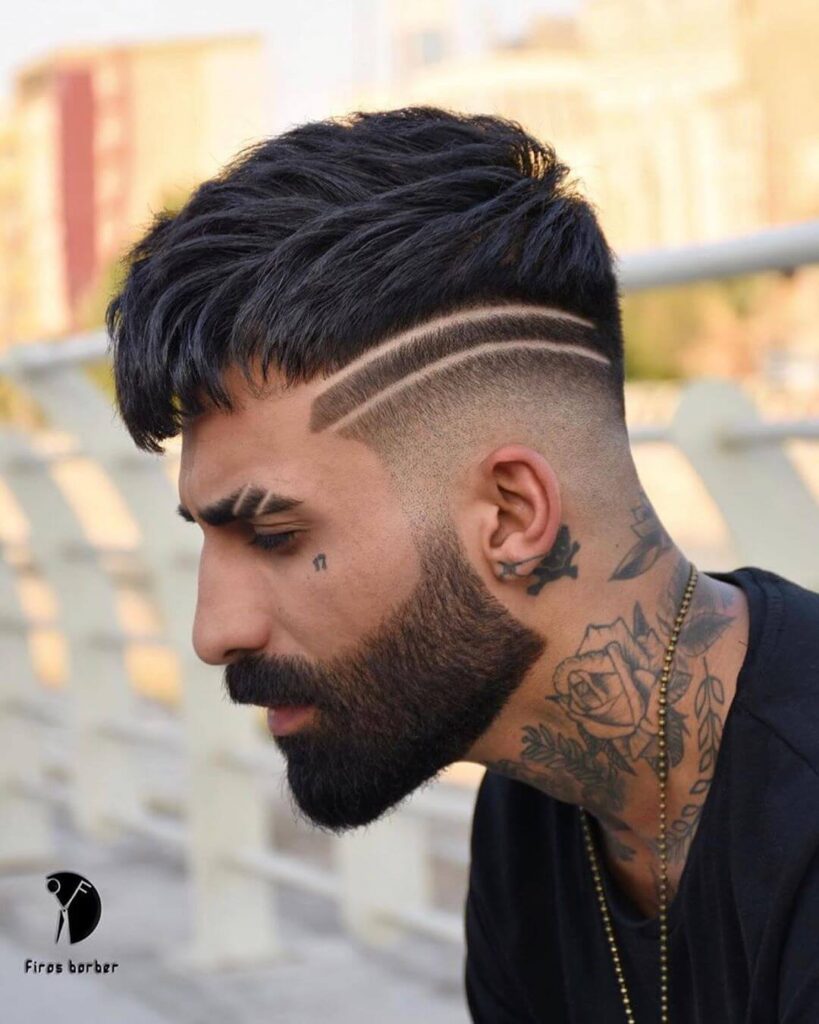 For the guys who love arts because of this guy as a very great tattoo style and the razor cut lines on the side part with fade haircuts. We have found more men's hairstyles like this Fuckboi Haircut for some trendy style.