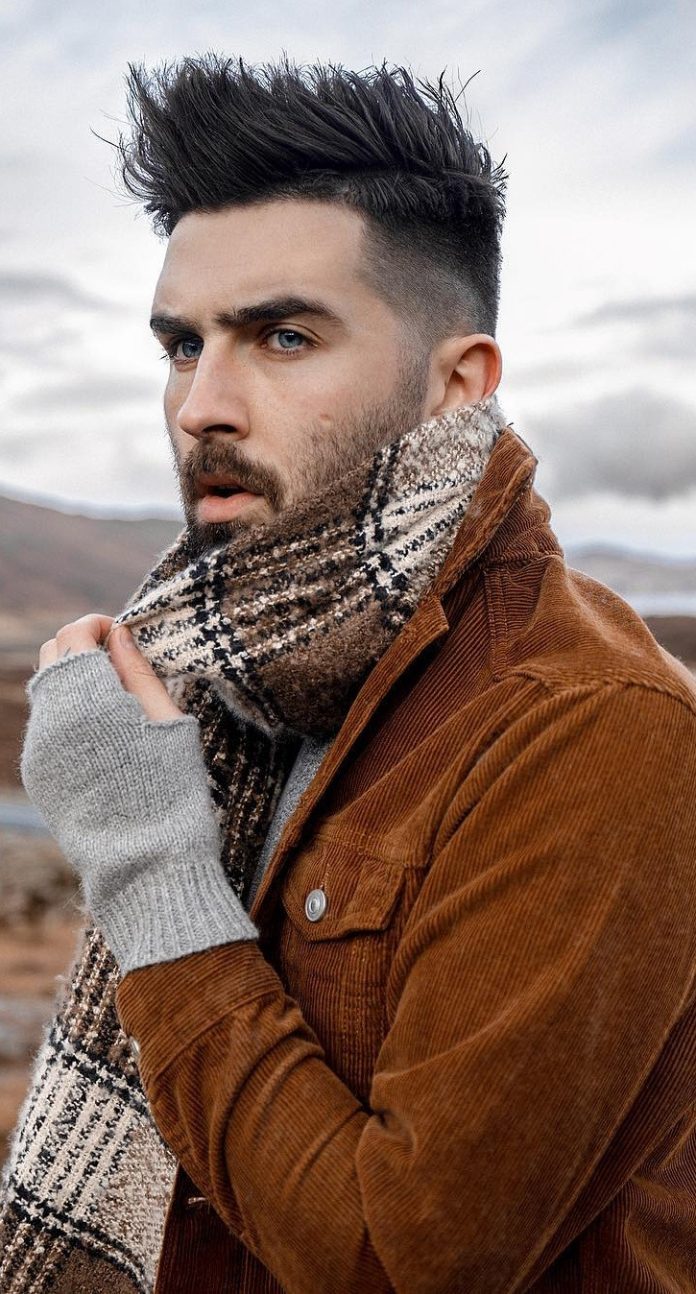 Hipster hairstyles sound like a good option for men who want to break the monotony of wearing those vintage hairstyles every now & then. They are a perfect combination of short pixie cuts, messed up, and shaggy looks. Have you ever seen yourself when you just get out of bed? Hipster Hairstyles for guys look the same (okay ALMOST the same!). It is the pure bed-headed look. It comes with a classy touch as hipster hairstyles are also electrified with the spark of vintage hairdos. These looks are gaining momentum around the globe and spreading like wildfire. They were particularly popular among guys in their 20s and 30s.
Men's hipster hairstyles are all about being far far away from the mainstream. This is the reason you will never see two completely identical hipster hairstyles because again that's too mainstream for hipsters. They have this powerful mastery over man bun,  revived pompadour with a darker touch, and made undercut look so effortless and voguish at the same time.
Thinking of wearing normal wavy hair for an event? Just pause right there and why not think of something extraordinary and go for hipster's hair. It's just a matter of using the right hair product to tame those wild locks. One thing is for sure, men's hipster hairstyles are never old. They are bound to give you more confidence coupled with certainty wherever you go. They fit every category. You name it, whether casual, formal, or informal. They blend in perfectly with every face shape. We have gathered 15 stylish hipster hairstyles for guys in this article.
Small face and high cheekbones happen to be an ideal facial structure for wearing hipster styles, but that doesn't mean it's a carved on the stone statement. One of the greatest advantages of this style is that it doesn't pose any length restrictions and doesn't demand expensive hair products to style. You are simply ready to hit the road by spending a few minutes and less money on your hair. And guess what? Good news for starters is that these stylish hairstyles are on the top list of easy hairstyles for men.
What matters most is how you style your hair. There are unkempt and disheveled stylish short hairstyles that are simple and easy to maintain. If mid-length is your kill, then you will probably need a bit more maintenance. If you got shorter hairs then all you need to know is how to chop bits of your hairs to maintain the look.
Hipster hairstyles and vintage motivated casing glasses are one of the most noticed possessions today. Those cool glasses just add to the mystery of what goes around in the stylish hipster head. This is clean and combed formal look that's definitely hot.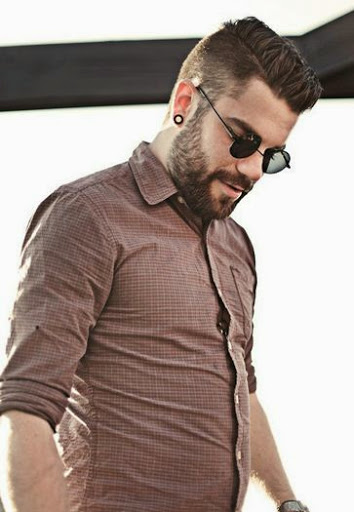 Hipster's hairs look even cooler when you play between those dim and blonde colors. If you want you to add some streaks to your hair. For brown hair, red or blonde strokes will look great while on blonde hair black strokes will be perfect. You can even change your entire hairstyle like this gentleman to bronze. His messy hair coupled with a beard sure looks like a vintage work of art.
This small and high ponytail hairstyle is really popular among celebrities. It features cropped sides and long hair on top tied up in a ponytail. Coupling it with a beard is a killer combination.
You are free to choose whatever style you like and if you are a beginner, get it styled by a professional. Say no to monotony with these killer combinations with different beards, hair colors, glasses, and hair lengths.
Hipster Hairstyles Huge Collection for Men
Check out this ultimate hipster look with handlebar mustaches and glasses.
If you got long hair then this one is a perfect hippie hairstyle for you. It is very easy to style and can be adorned on formal functions as well.
Here come some extra cool hipster looks for college guys.
If you are confident enough to wear the ultimate collection of hipster hairstyles with rough beard and accessories like ear & nose rings then here are some more options for you.