Mohawk isn't a new hairstyle and has its age-old association with the punk rock movement in the early 80s. It was this movement that built Mohican hairstyle's connection with being outlandish and rebellious. Then later on it was adopted by people who wanted to look more fierce and hard. At the time Men's mohawk hairstyle sprouted, wearing this hairstyle was an indication of rebelling all kinds of authorities whether social or political. Mohawk hairstyles can be spotted throughout history and are also associated with the tribe of Native American Mohawk Indians. The Mohawk today can no longer be seen through a small hole as it has widened up its horizons with tons of variations to choose from.
Mohawks today are simply adored by real macho men, rock stars, and sporty guys. However, it is just not these guys who are loving it. You can see men wearing their variations in a formal setting as well. You can easily exercise your creativity and use it to come up with your own personal Mohawk hairstyle. Mohawks even come in great exciting colors. We have gathered a gallery of 15 hot Mohawk hairstyles for men 2018 to instill some Mohawk inspiration in you.
People are highly mistaken to believe that only men who think and act differently can confidently opt for a true Mohawk. True Mohawk is actually a great head turner if you know how to carry it well. There is a difference between authentic Mohawk and modern ones. The authentic Mohawk hairstyle consists of completely shaved sides and hairs are present on the central top of the head to the back of the neck. Mohawk hairstyles are not at all boring with high fade haircuts, long hairstyles, and braided mohawks worn by sportsmen like David Beckham, Christiano Ronaldo, and Neymar and musicians like Usher. Those of you who are thinking of adopting this hipster hairstyle, you need to remember one thing for sure and that is it is a high maintenance vogue. This means it requires regular trimming or shaving to maintain the look, but it's worth the shot.
You got the guts to rock an edgy Mohawk hairstyle? Yes, then simply go to your barber and put forth your demands very clearly. Let him know that you need him to make a clear line to undercut that creates a base for longer hair on top. The sides of the head are clean shaved with a strip of hair in the middle portion of your head. You will then require a pomade or a gel to style the longer hair and a hair spray to set them in place to get a stunning mohawk hairstyle. Jack the lad pomade from hairband is a perfect choice for styling mohawk.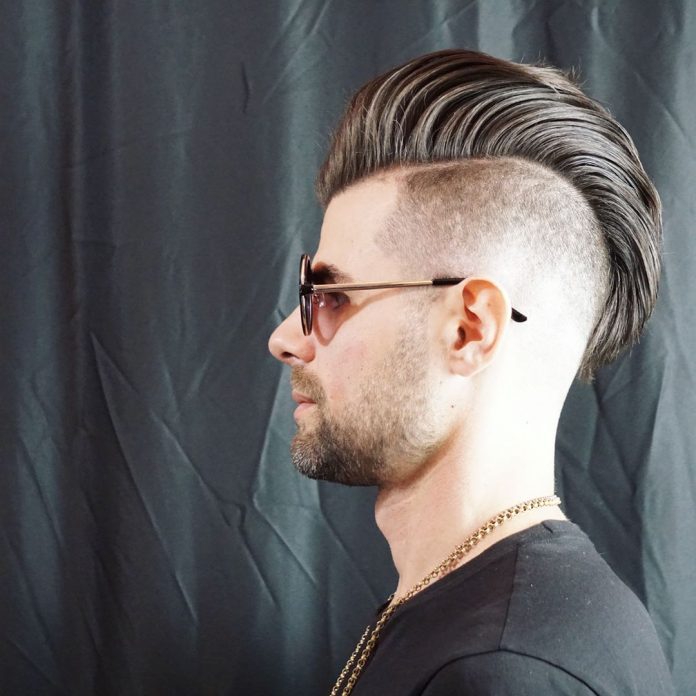 This shaved side hairstyle is a revival of classical 80s counterculture style. It derives its inspiration from the dissatisfied blue-collar working-class heroes and Madchester punk-pop scene. It's not as hard to achieve this style as it looks. All you have to do is let your hair grow long followed by the addition of undercut. You will have to regularly trim the sides to maintain a fine line between your beard and hair hairs on top. You can even couple this look with tattoos like this man and add a hipster touch to it.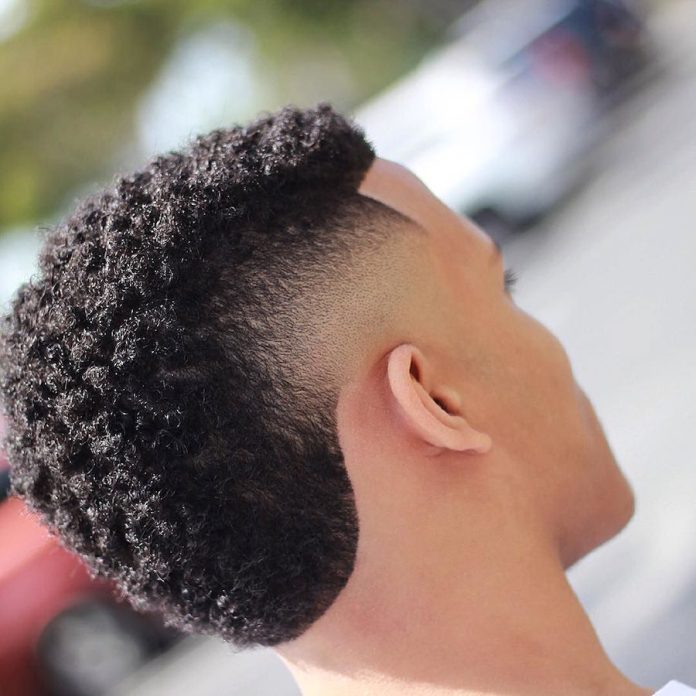 Now, this is a faded Mohawk for black guys with the small natural curls remained intact from the top to back of the head. The sides are faded with clear sideburns. This is a must-try Mohawk style for African American men as they are blessed with God-given curls and kinks in their genes. Although it may be a really good idea to do a Mohawk fade yourself. You will need a good trimmer and some practice to manipulate your hairs the way you like. Doing it yourself will give you the advantage of making changes to your hair every day with your very own hands or when required.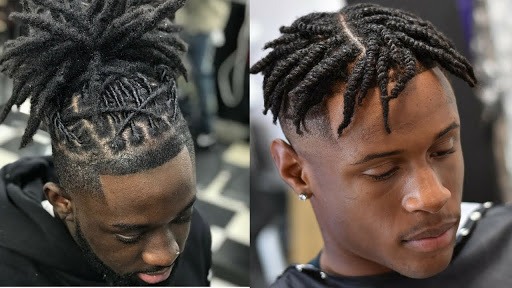 Here are some pictures to kindle some inspiration in you and find yourself a perfect mohawk hairstyle that blends with your personal attitude and style…