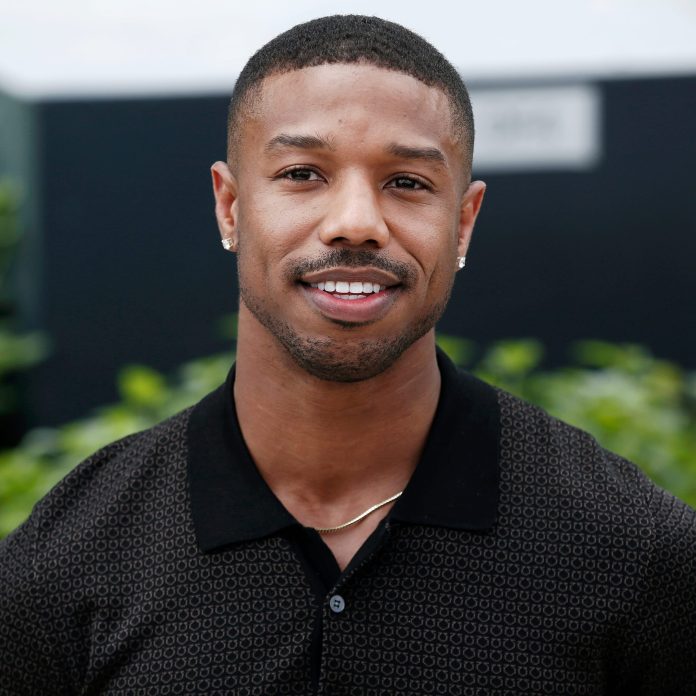 The fast-paced life of today has influenced men to choose short hairstyles because of their lesser maintenance requirements. Also, black short hairstyles are easy and quick to style plus they are more manageable too.  Black men are blessed with a unique hair texture by birth and if you are having thoughts of straightening your hair, you should just forget about it because your nature of hair can give you the opportunity for amazing black short hairstyles. You will be able to wear those looks that no one else would and you can do so with immense perfection. From great short dreadlocks, flat top variations, undercuts, Afro to different types of fades, you can wear it all with your naturally kinky hairs. The talented and creative hairstylists today have brought about great variations in short hairstyles for black men.
The contemporary looks given to black men by the modern stylists are extremely versatile as they are not restricted to a particular setting. You can wear short locks on events or parties and also attend an official meeting on the same day with the same style. You can add a personal touch to it by adding in your own hairstyle innovations.
Black short hairstyles serve the purpose of formal as well as casual look simultaneously. This versatility cannot go unnoticed and this is the prime reason for its popularity. You can easily modernize yourself using these short haircuts that give you ample room to style it. We all get bored wearing the same style forever. Bring some change to your curly hair by blending it with the latest and popular short hairstyles of today.
Don't you simply adore the smooth texture and natural curls that are a part of your genes? You can keep your crazy natural curls short and let them bounce in a small Afro hairstyle. Have a look at this cool curly hairstyle for black men.
Then there is an extremely daring and rebellious hairstyle for your unique hairs, the Mohawk. This happens to be one of the hottest looks of this year propagated by a well-loved celebrity, Usher. Also, check some popular variations of usher mohawk hairstyle that remained very trendy among men for the last 2 years.
You also have an option to go for a short Afro hairstyle which looks great on black men owing to their natural intricately curly hair. This hairstyle is meant for such hairs. It relieves you of all the maintenance related stress. You can even go for the faded short haircut wists that is pretty noticeable on celebs, athletes and sportsmen alike.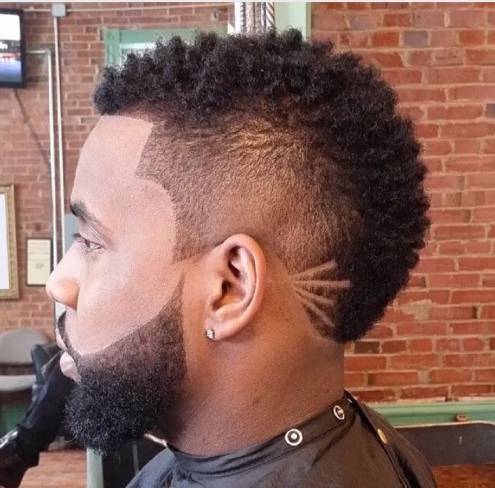 Mohawk later gave birth to another hairstyle which gives more flexibility, the Fohawk or faux hawk hairstyle. In order to get this rebellious haircut, keep the top hair short and style them UP into a point and give yourself a sharp and edgy look. You can easily wear Fohawk hairstyle at formal events, but you probably will not see anyone with a Mohawk when attending formal occasions. You don't need to have long hair to look like a Rockstar. Go for an Afrohawk and bring out the Rockstar in you with this bad boy's black short hairstyle.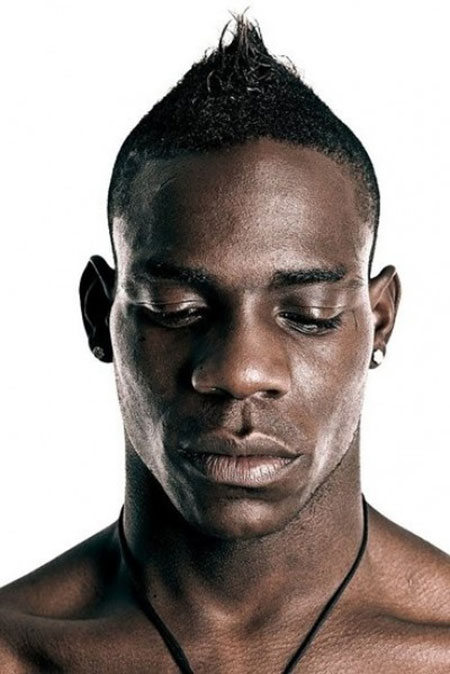 When you think of changing your hairstyle next time, nourish your mind with these amazing Men's black short hairstyles and break the monotony!
Inspiring Short Hairstyles for Black Men 2016