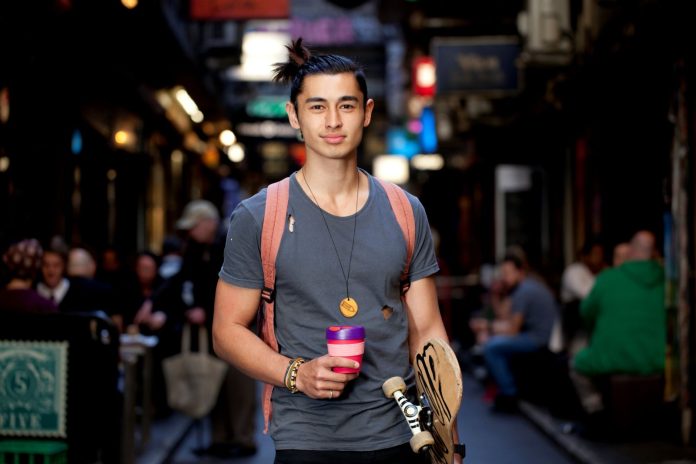 College time is far more than just learning and doing homework (which can be easily delegated to a service like this one). It's not only early wake-ups and lecture halls. It's also a time of youth and style when your look tells a lot about you. And a good haircut can help you to show yourself.
This is the time for a haircut among young professionals and young men. Are you in search of the trendiest haircuts that will make you stand out amid the crowded pack? The inspirations that you are about to read will have you completely covered.
The hairstyles you are about to see will bring the best looks out of your hair. So let's explore it!
1. French Crop Top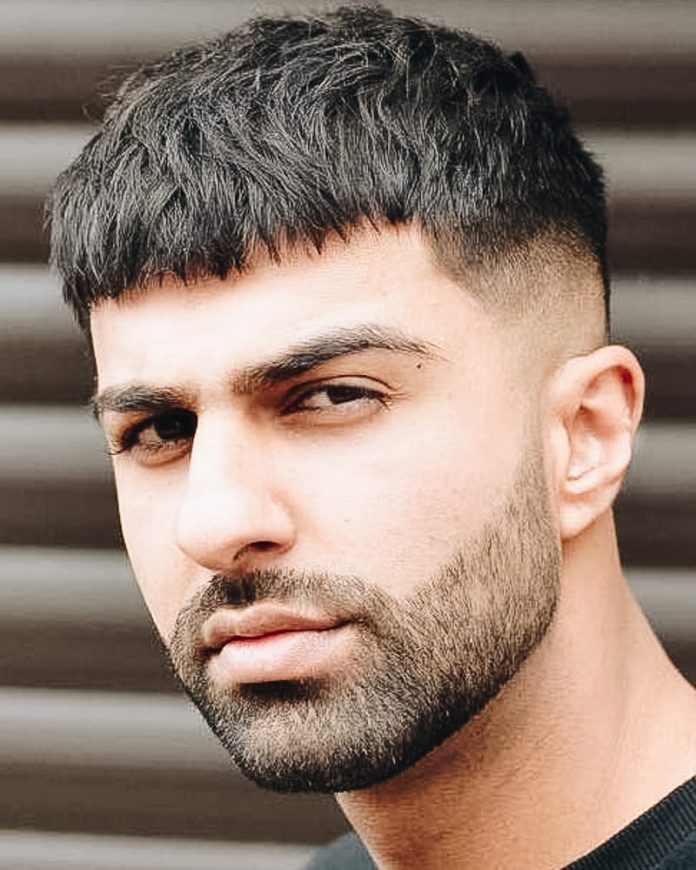 This is a classic European haircut. It is the latest in fashion for guys that are in love with a short haircut. It is one of the best cuts that will suit the summer weather. The hair at the top is out for short at 1 or 2 inches. This style emphasizes the short fringe in front of the hair. If you are a college guy that wants to look amazing every day without much styling, this cut is for you.
2. Spiked Hair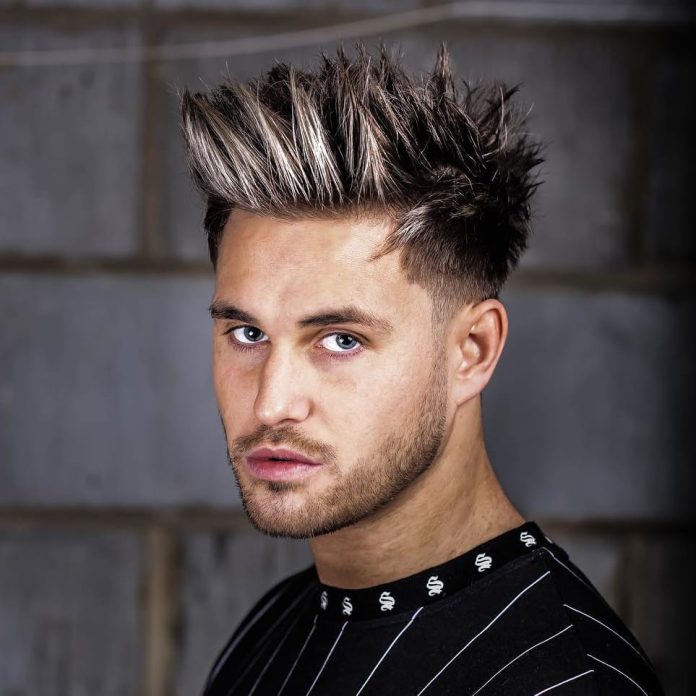 This is one fashion that is very popular among men and you can step out in it with style. It can be short or long. You can decide to style it neat or messy for a shade of looks. This is a far and better style when compared to the hard spiked style of the '90s. The use of light to moderate hold; low-shine up to matte men's hair product can be used in place of gel. When you apply the right styling schedule, you are going to achieve the best in terms of looks with this hairstyle.
3. Messy Hair
It is not possible to overlook this style among the rave-of-the-moment options. It works perfectly for all hair types and lengths.
It is a darling of college students because this hairstyle is easy to maintain. It can be easily incorporated into several hairstyles. When you go for this style, you are going to look boyish and rugged at the same time. This is a style that has become the favorite of many because of the little effort that is required for its upkeep.
4. Faux Hawk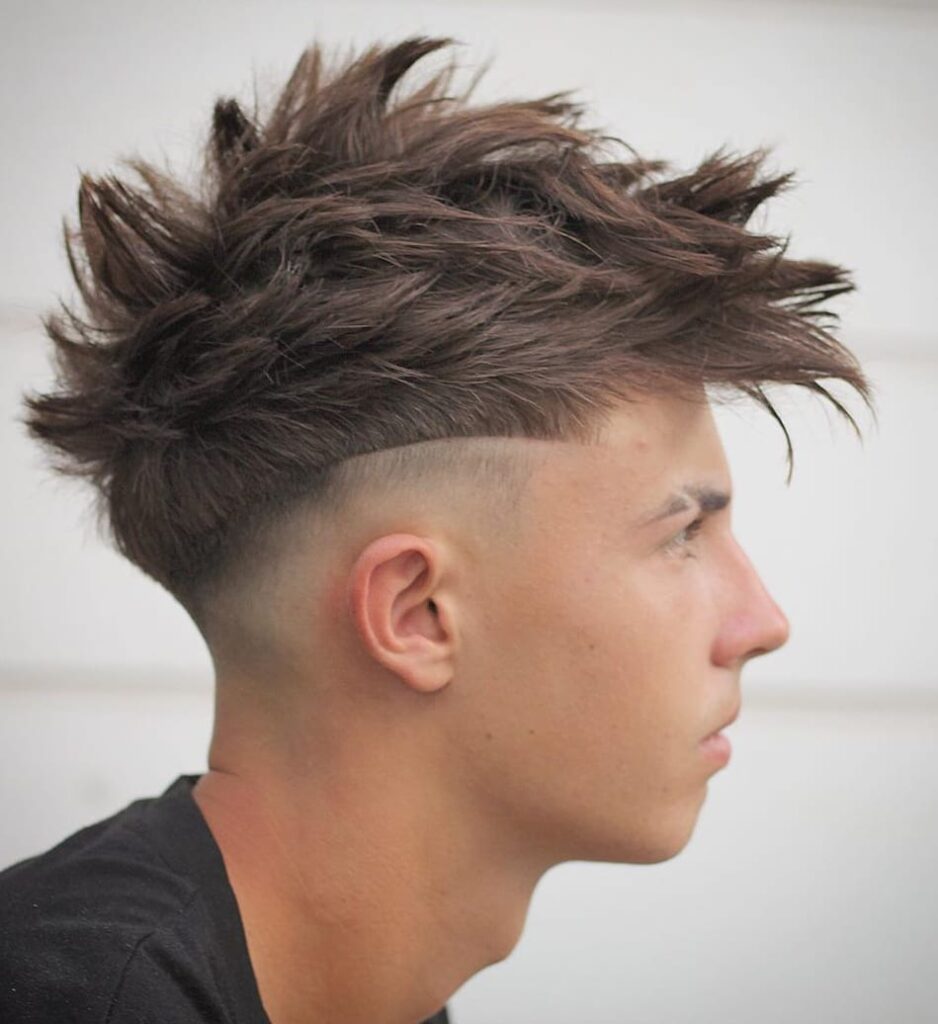 This is an ideal statement to the world that you are free-spirited. If you desire something a little less dramatic to a Mohawk, then this style is for you. Several styles are available but the most popular among them is the 2 to 4 inches of length on top and a short fade on the sides. You can go on and add to the style by applying gel or high-shine pomade. When the spikes are high and more defined; the looks will be bolder.
5. Slicked-Back Hair
This is a hairstyle that was made popular by the bad guys of the 50s.
However, the modern versions of this haircut present something better than what obtains in the past. Two styles are common here, the fade and the undercut. It is important to get it right when you want to slick back your hair. The trends of today are more towards natural and textured looks. The latter gives some volume.
6. Quiff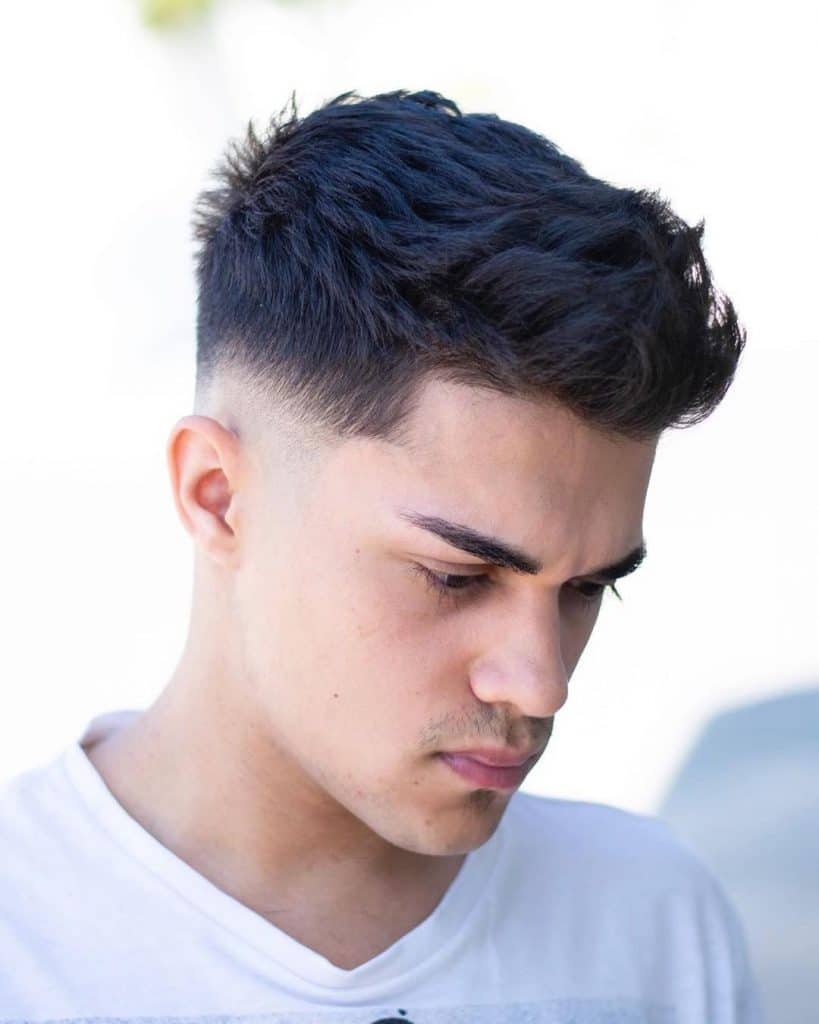 If you are blessed with thick hair and you want to style it back, then you will get the benefits through this hairstyle. This is one of the best haircuts for college students with its extraordinary flow and movement. The textured quaff is a perfect combination for business and casual. Women will easily fall for this hairstyle with 3-4 inches of hair on top. If you want to appear in your best, then low shine wax, pomade, or styling cream for a natural look is recommended.
7. Comb Over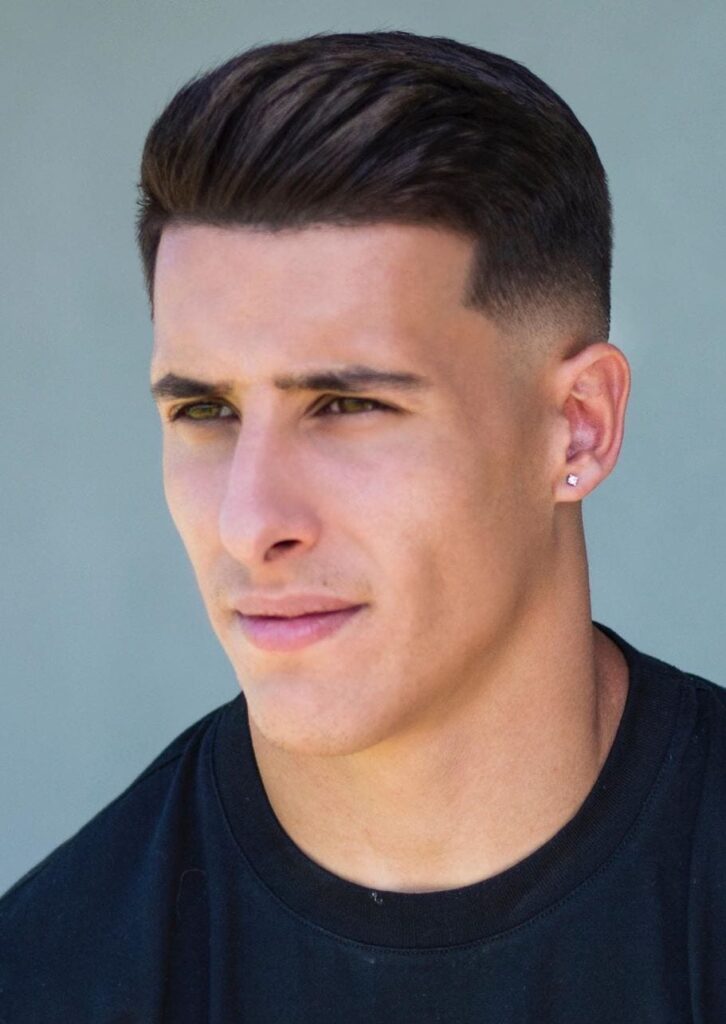 This is a trendy style for confident wearers. If you have plenty of hair, then this style will make your day. This is a style that was formerly ridiculed as the exclusive of men with bald or thin hair; the attitude has changed for the best. It is a style that pairs easily with several haircuts which are required to bring the best out of every guy. There are numerous styling options available for those that want to key into this style.
8. Undercut Hairstyle
This style requires a little more upkeep. You have to prepare for this if you opt for this style. The stylishness that it presents is worth the efforts that will be required to put this style in place. This style is similar to shade and it blends the hair to the same length rather than blending it shorter. This style will not fade and you are going to achieve a slight disconnect between the sides and the top.
This style is made popular by hipsters and millennials. The hottest among the trends is the slicked-back undercut. Some categories are worth trying with this fashion cut. If you are blessed with thick hair and you want to appear at your trendiest best, then you can simply brush back your hair loosely.
9. Fade Haircut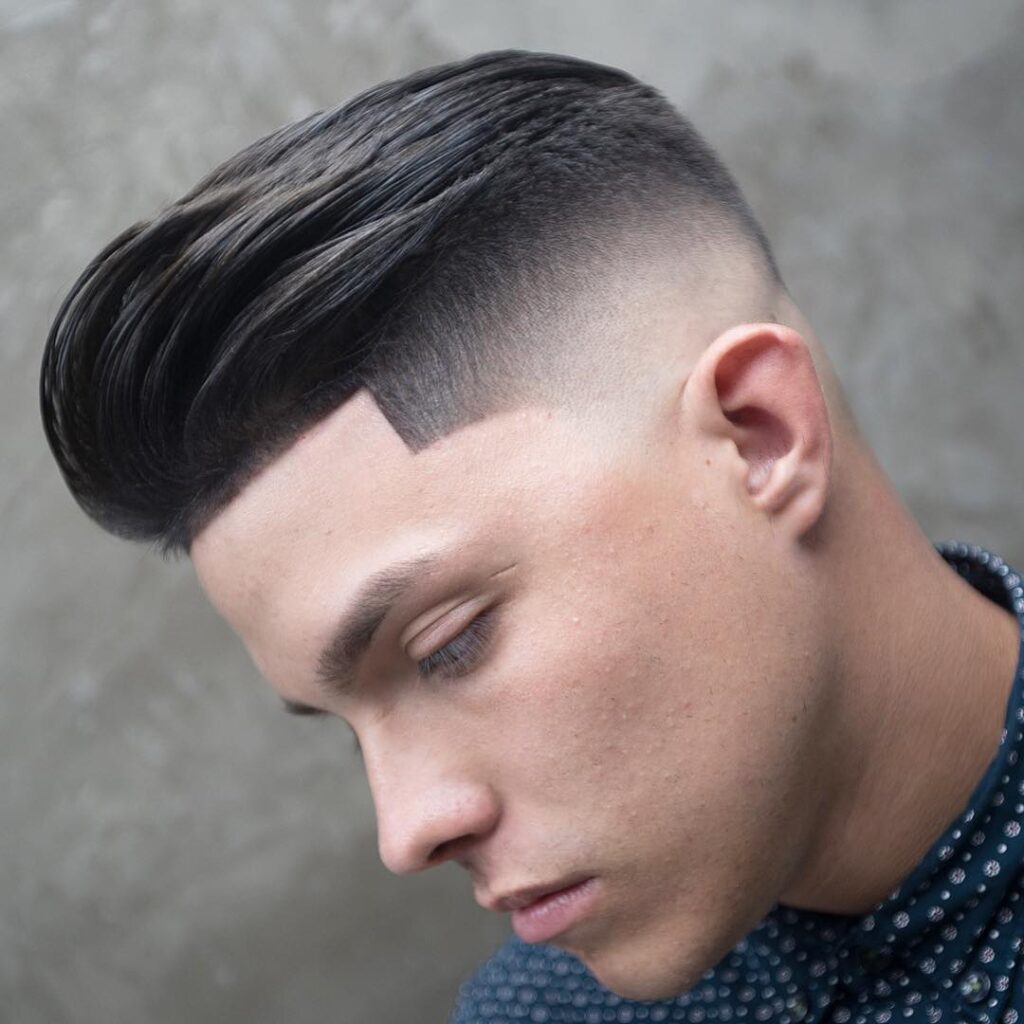 This is a perfect representation of a clean edge cut that goes all the way to represent a feeling of professionalism. According to words from MensHairstylesNow, this hairstyle is the happening style among guys. This is an ideal foundation for several styles and cool cuts. There are numerous types of shades to be considered.
This cut is clean and fresh. It is pretty easy to style. College guys that have an eye for a sharper look can take positives from this style. When you step out with a beard with this cut; you are going to add the extra to your looks. The beard must be well-trimmed to enhance your overall look.
Final thoughts
The above represents the trendiest haircuts that are making the waves among guys that want to appear in their best haircuts ever. You can pick on any of them and you will appear in your best looks ever.