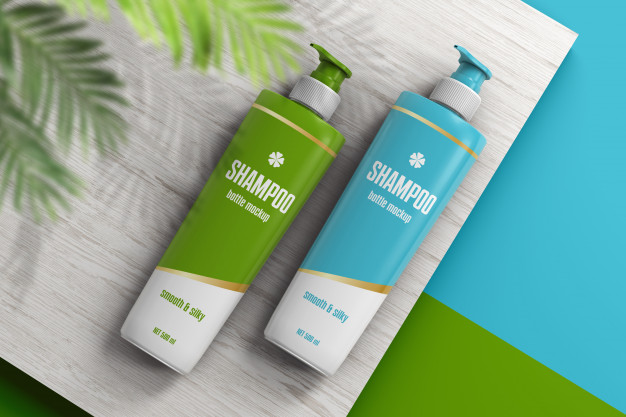 If you live in an area with hard water, chances are you need a chelating shampoo to get rid of anything nasty lingering in your hair and to give your hair a good nourishing treatment to ensure it does not look dull, lifeless, dry, or brittle.
Many people don't realize that hard water can cause issues to your hair and appearance, as normally other external factors like sunlight damage or pollution are commonly known to cause problems.
Now that you know that tap water that is classed as hard water can make your hair look unappealing, the good news is that you can solve this problem by using chelating shampoos.
What is a chelating shampoo?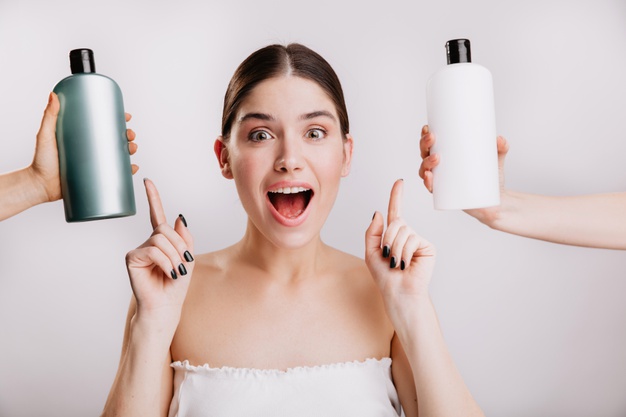 Chelating shampoos are also known as hard water shampoo, works to counteract the damage that hard water does to your hair when you wash it.
Hard water contains a high mineral content that can build up and be left behind when you wash your hair. The mineral deposits need to be removed from your hair, and the best way to do this is by using hair products such as a chelating shampoo to get rid of the minerals.
This will lead to your hair looking better than ever as the formula gets to work every time you use this type of product.
One way that people try to combat hard water is to pick a shower filter such as a water softener that can be built inside the shower or go on the showerhead to stop mineral deposits. But why go to all that trouble and expenditure when you can just swap your regular shampoo products to clarifying shampoos instead. Make sure to check out MedSignals to get more information on these shampoos.
Chelating shampoos work well on both the hair and scalp to resolve the issue of mineral buildup. Plus, they will also remove other toxins and debris that have attached themselves to the hair or scalp, including styling products such as hair spray, hair gel, and will tackle greasiness which everyone can suffer from regardless of their hair type.
You should include a clarifying shampoo as part of your lifestyle and beauty routine as it makes your hair healthier and cleaner than ever. Many of these shampoos contain natural ingredients which are much better for your hair, and green tea is known to be ideal.
Can you use hard water shampoo on color-treated hair?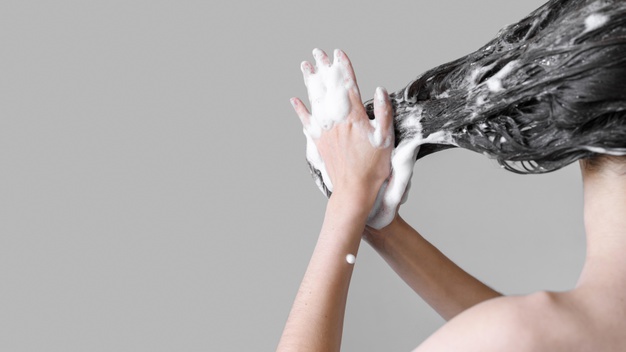 Yes, the good news is you can use chelating shampoo on your color-treated hair. You can always find more than one that will work great on color hair.
Also, a chelating shampoo is perfect to use before you use a color treatment as it prepares the hair and ensures there is no buildup of water minerals left on your hair; plus, this works great on all hair types.
If you want maximum protection for your hair color, ensure you choose a shampoo that states it works well on color.
It can be hard to choose the perfect product for your hair, but here are the best shampoos to use to get rid of hard water buildup:
Malibu C Hard Water Wellness Shampoo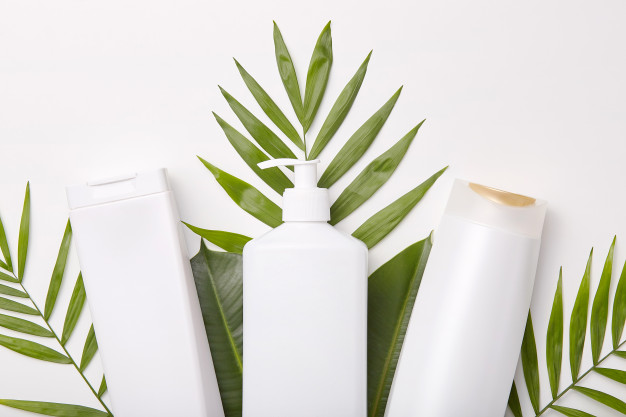 This product is perfect if you are in search of a head and scalp shampoo that contains plant-based ingredients. Some of the ingredients include disodium EDTA, rice protein, and linseed oil. It will effectively remove minerals from your hair but won't dry your hair out as it is extremely gentle on your hair to make sure moisture remains. If you are interested in beauty related vacancies and want to dedicate yourself to this field, you can find many beauty ambassador jobs on Jooble.
Pros:
Keeps your hair moisturized
Suitable for vegans
Great for all hair types
ClarpHx Clarify Shampoo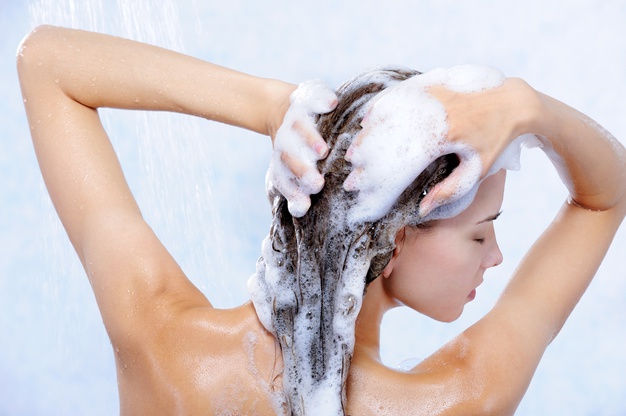 If you are a swimmer or have color-treated hair, this is the ideal clarifying rinse for you. It will make your hair look shiny and radiant, just like going to a hairstylist like Eugene Toye. The chelating agents contained in this shampoo will remove chlorine buildup and calcium from your hair. Plus, it is completely color-safe and is gentle on your scalp. You may want to stay out in the sunshine all-day too after using this shampoo, as it offers UV protection.
Pros:
Safe for color-treated hair
Contains aloe vera
Removes minerals
IT&LY Advanced Color Protection Chelating Treatment Shampoo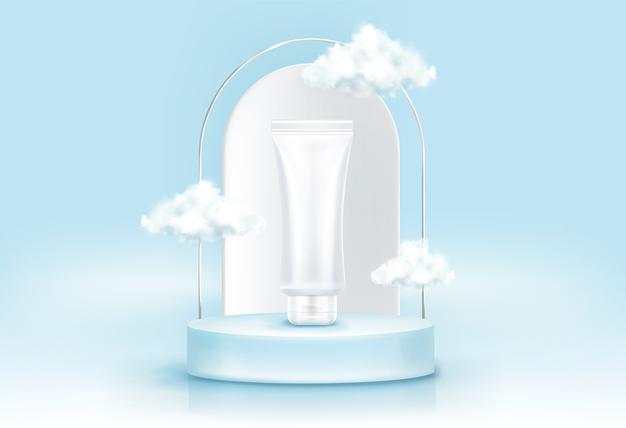 Another hard water shampoo that works great on colored hair. The formula prevents color fading and works great on any hair design. It is sulfate-free as well; water issues won't attack your hair if you use this shampoo treatment. Just like the product above, it will remove chlorine from your hair strands too.
Pros:
Effectively removes buildups and chlorine
Sulfate-free
Great for colored hair
MoroccanOil Clarifying Shampoo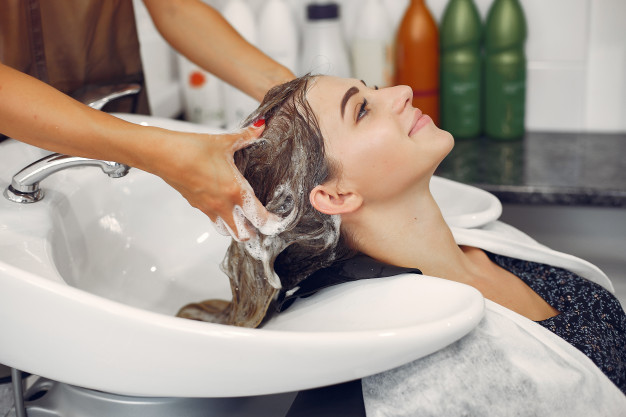 Do you suffer from having dry hair? This is the best shampoo as it makes sure that all the natural oils in your hair remain down to the tips. Your hair will feel better after using this product, and it will remove magnesium and other minerals that are left behind after regularly washing your hair in hard water. This one is also plant-based, so perfect for vegans and all hair types.
Pros:
Ideal for dry hair
100% vegan ingredients
Removes unwanted buildup
Klorane Clarifying Shampoo with Citrus Pulp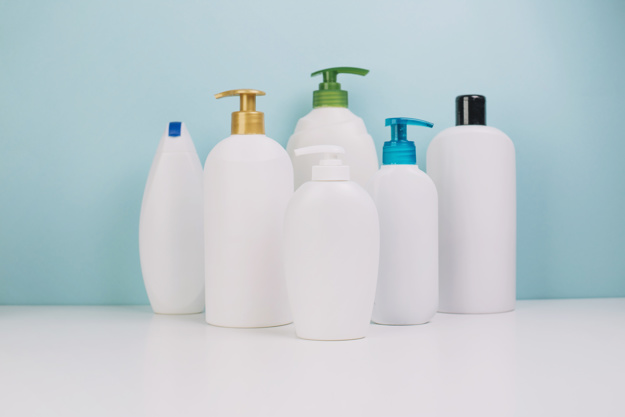 If you are looking for a shampoo that can thoroughly clean your curls and provide you with a glorious citrus scent at the same time, this one is ideal. You can use this one on your hair two times a week or at least once if you want to protect your scalp and hair.
Pros:
Works great on normal and oily hair
Sulfate-free
Unique citrus smell
Hairprint Natural Plant-Based Chelating Shampoo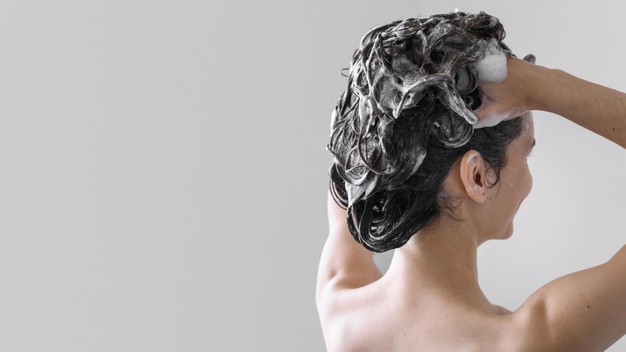 For a sensitive scalp or if you suffer from allergies, this 100% natural shampoo is a great choice. This shampoo has no-smell, which is great for many people. It will remove mineral buildup easily from your hair and scalp. The ingredient combination ensures your hair stays moisturized every time you use this product.
Pros:
100% vegan
No-scent
Removes buildup easily
As you can see from the hard water shampoos listed above, there is a product ideal for anyone. Whether you have colored hair, dry hair, or want a vegan shampoo, they are all available for you to purchase.
It would be best if you incorporated a chelating shampoo into your beauty routine to make sure your hair looks great and also that it is free from any buildups that are associated with hard water. Plus, if you use hair products such as gels or sprays, they will remove them from your hair too.
So, what are you waiting for, choose your perfect shampoo from the list above and get washing!