The Odell Beckham Jr. also Known as OBJ, one of the famous American footballers of the National Football League, the guy who born in Louisiana has the most popular men's hairstyles. According to the trend list of hairstyles, Odell Beckham Jr. hairstyles is on-trend, lots of barbers getting request to style the hairstyle like Odell Beckham. The interesting things of OBJ haircut – His curly hair is so natural, Most of his picture has Curly Mohawk Haircut with a thick buzz cut and line up on top. Odell Beckham Jr. Hair also has a color that makes the hairstyle more dashing. How does Odell Beckham get his hair curly – Because he is a sportsman, he has to stay in sun, and he is a Black Guy. He has Naturally Curly Hair and OBJ Hair looks cool with Braid. If you want to style your curly hair and long hair like this, check out this 15 Pictures list of Odell Beckham Jr. Haircut.
ODELL BECKHAM JR HAIR
The most important part to get a haircut like Odell Beckham Jr., you just need to know which fade haircut style will be best for you and which one you should choose. Like Mid Fade is the perfect side part fade haircut if you have curly hair, mohawk hairstyle, and kind of signature faux hawk. Let's start the list of 15 Cool Odell Beckham jr haircuts and the name of every single hairstyle.
Messy Curls + Curly Beard + High Fade Taper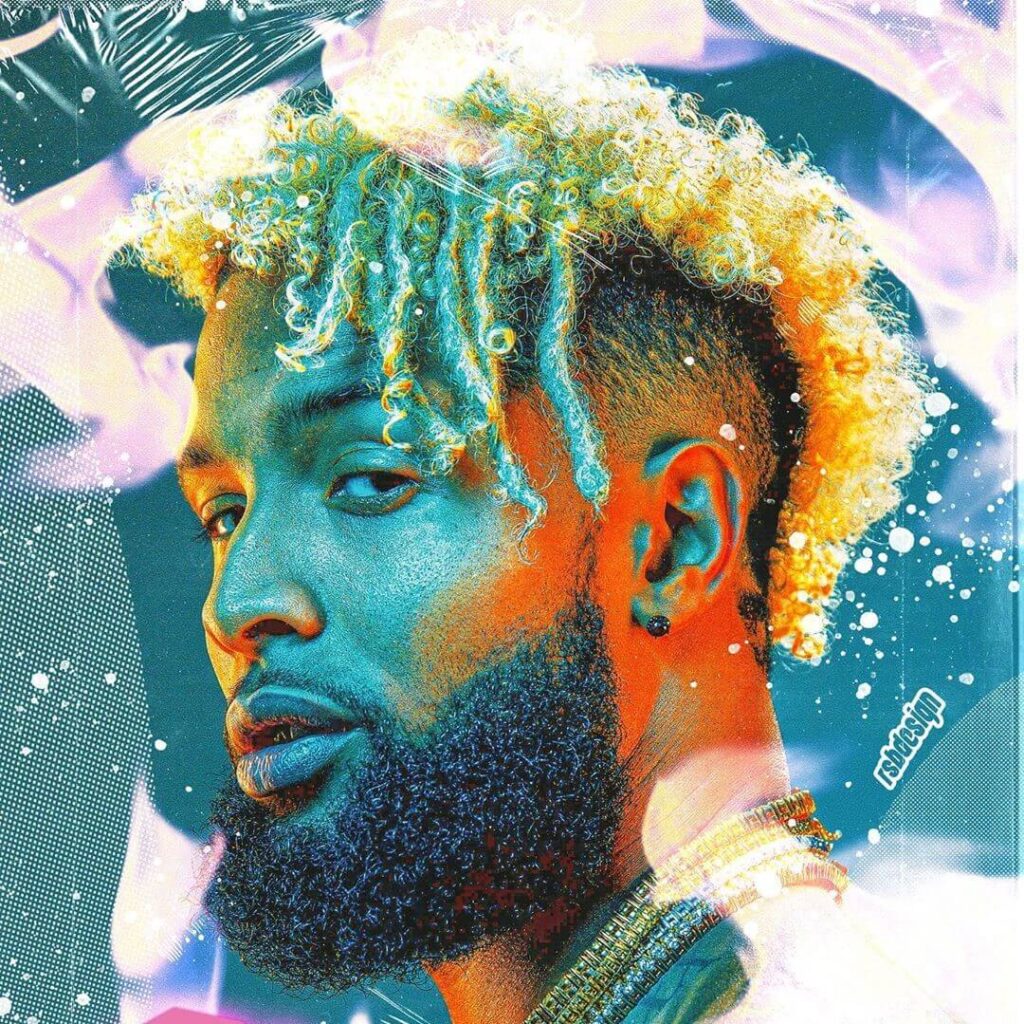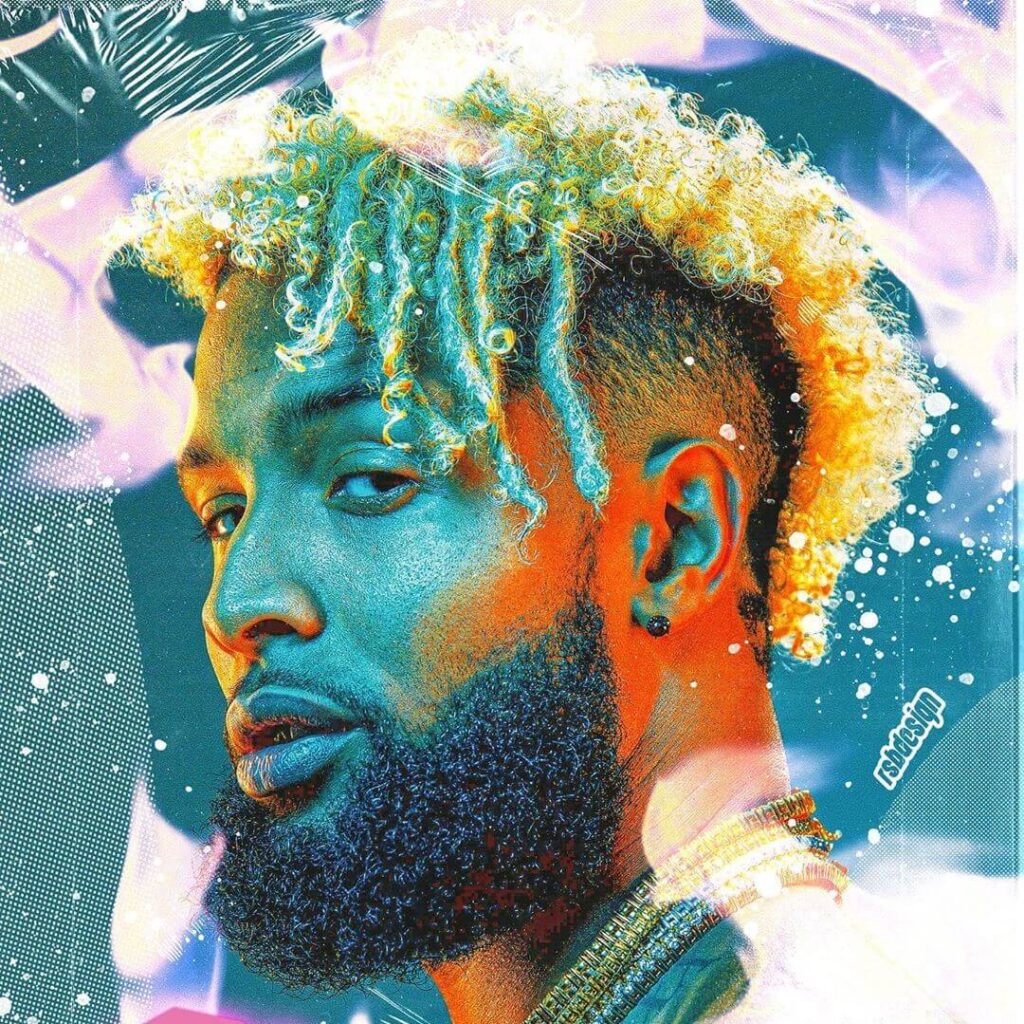 One Side Down Curly Hair with Braids Combo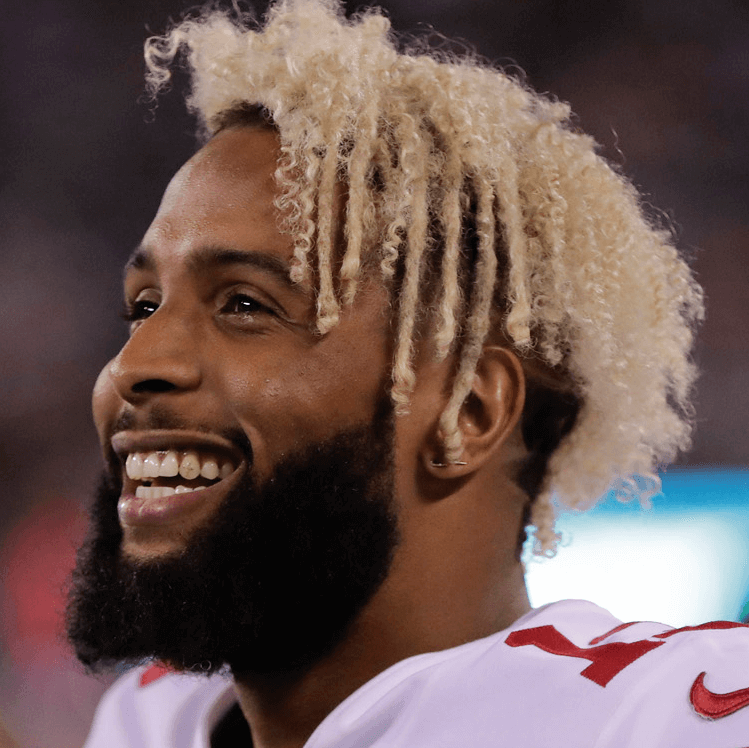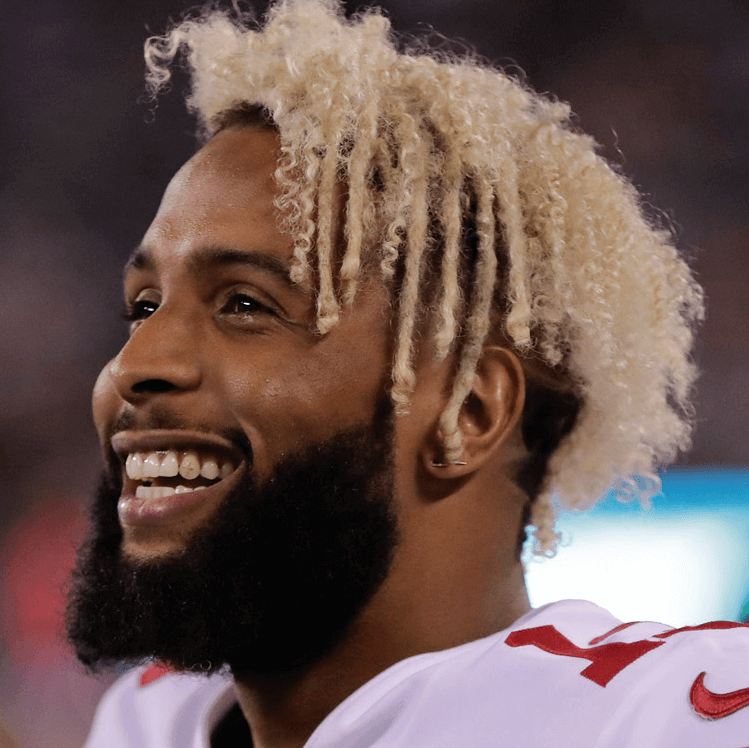 High Skin Fade Side Part Haircut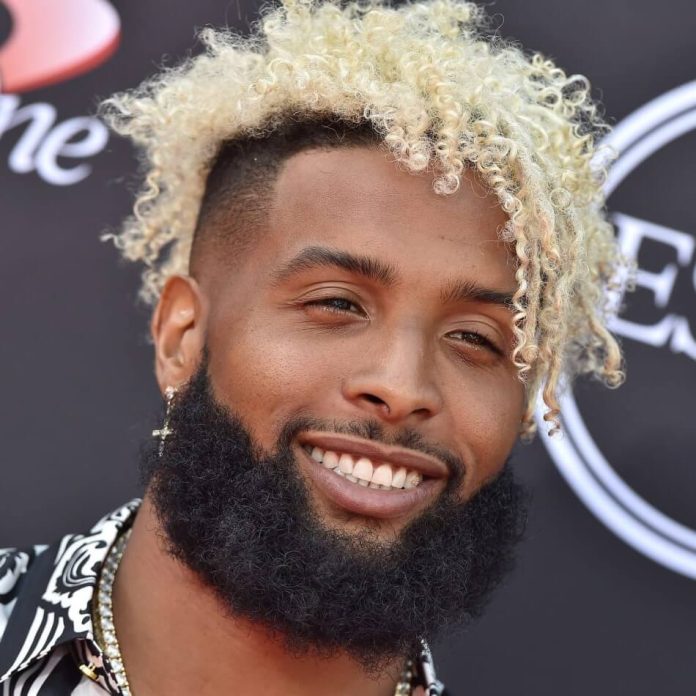 Sharp Shaped Haircut  Design With Faux Haircut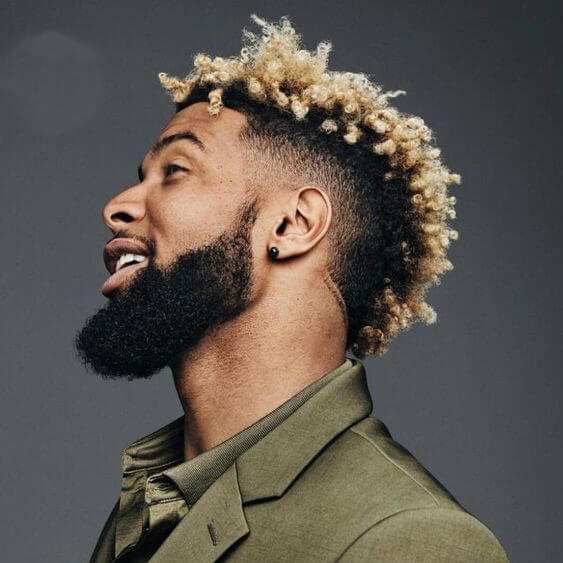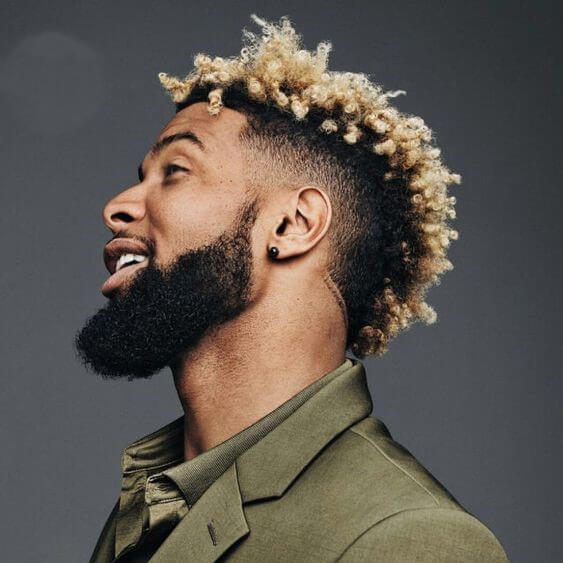 Bald Fade Finishing + Short Length Curly Hair On Top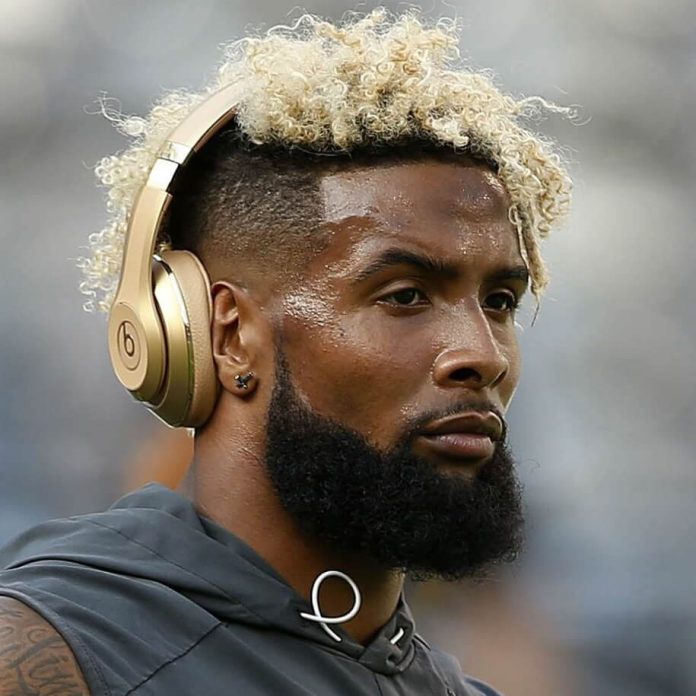 Burst Fade Curly Spikes Mohawk Fade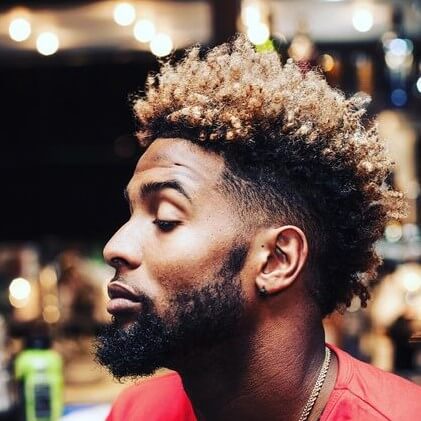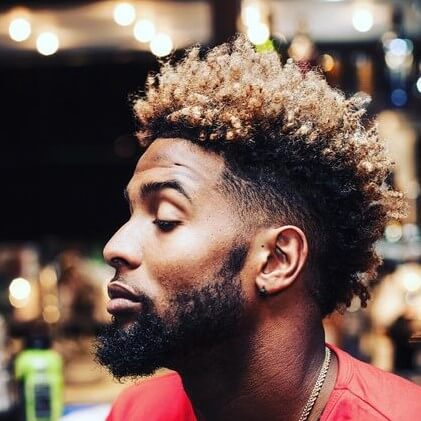 Bleached Curly Afro Haircut + Burst Fade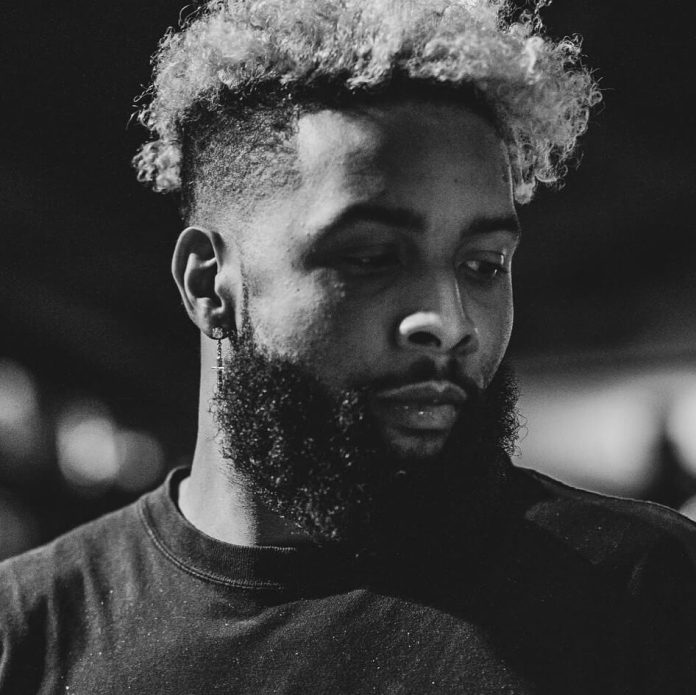 Curl Sponge Haircut + Afro America Hairstyle
Golden Curls + Short Curly Top Hairstyle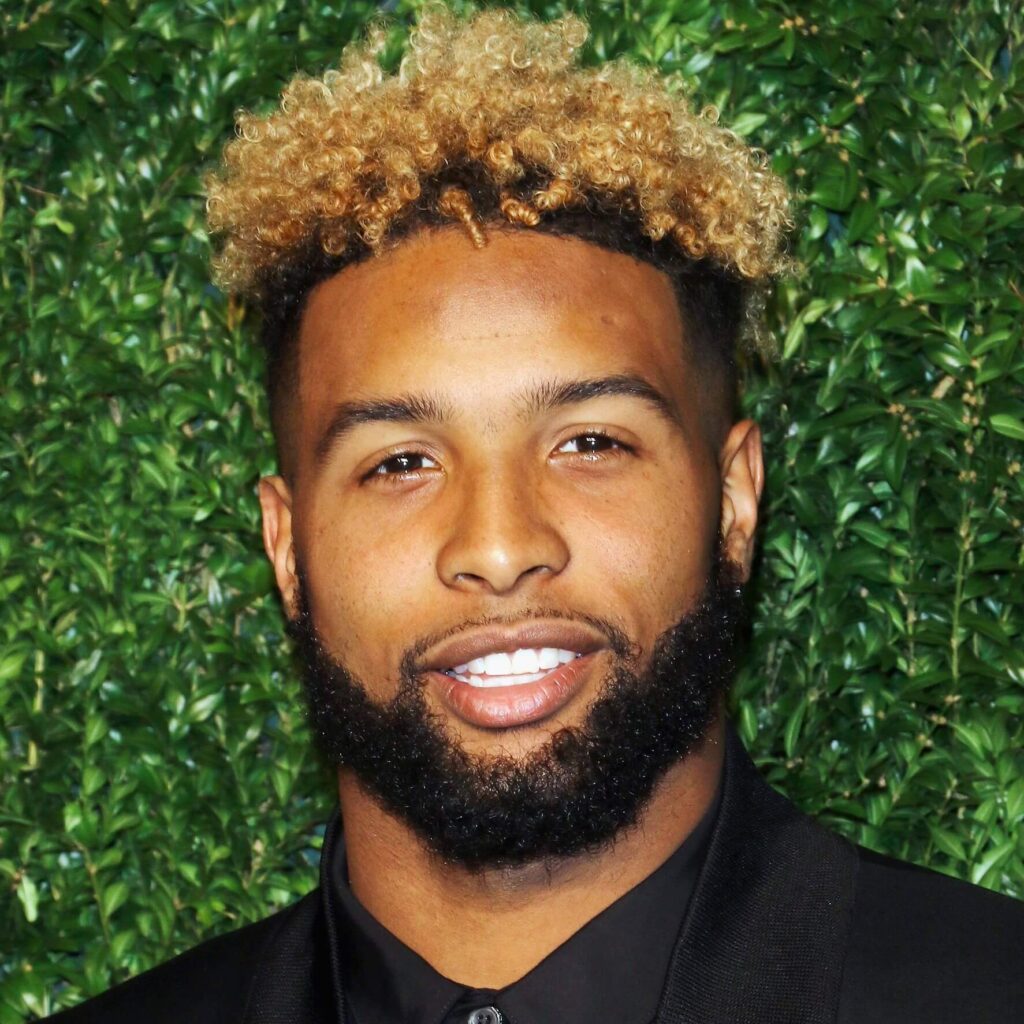 Odell Beckham Jr. Short Haircut + Low Fade Side Part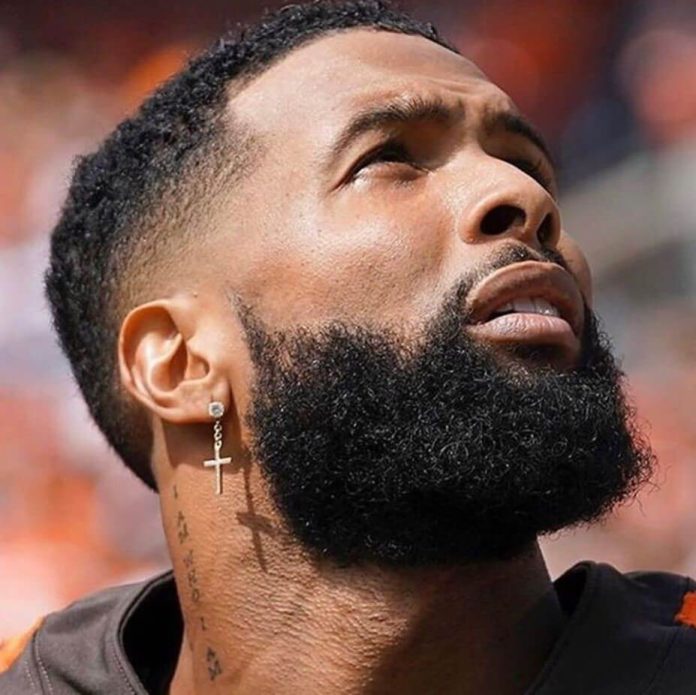 High Skin Fade Side Odell Beckham Jr Hairstyle / Beard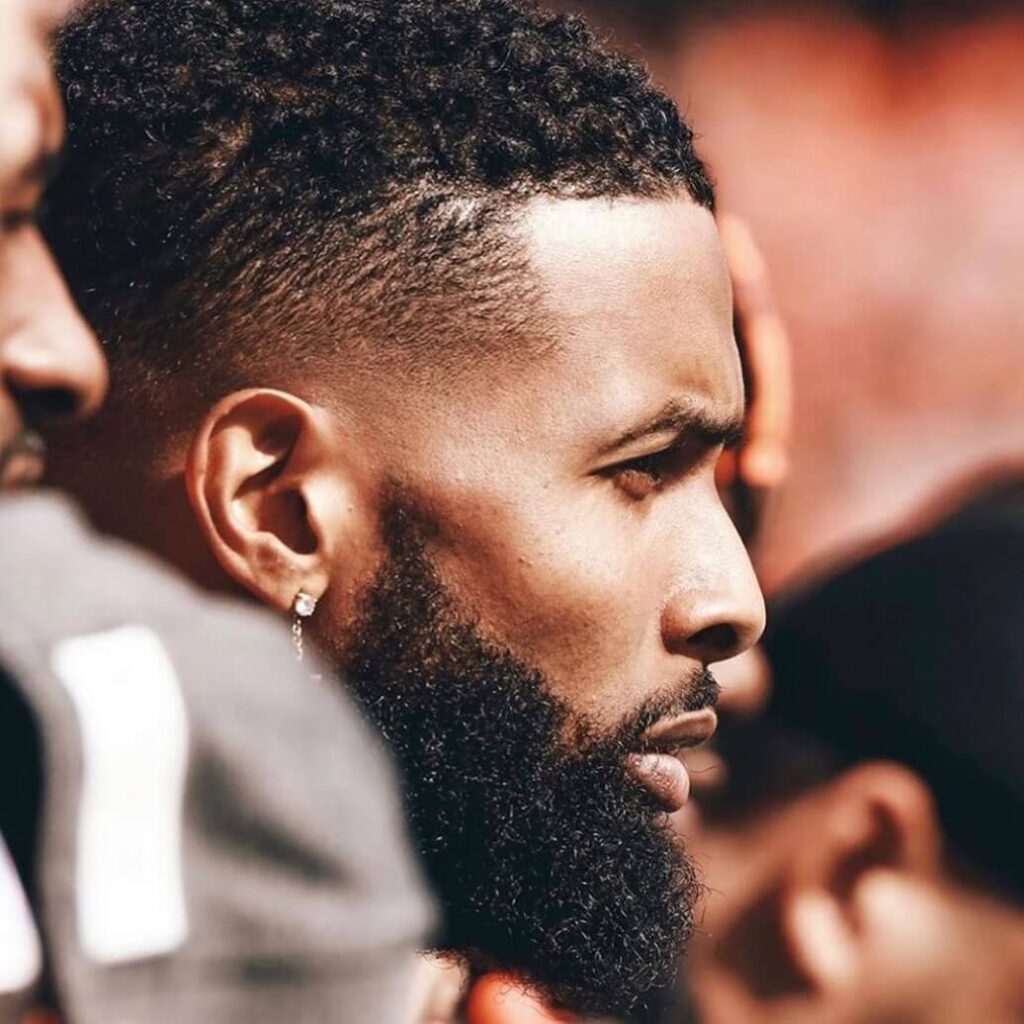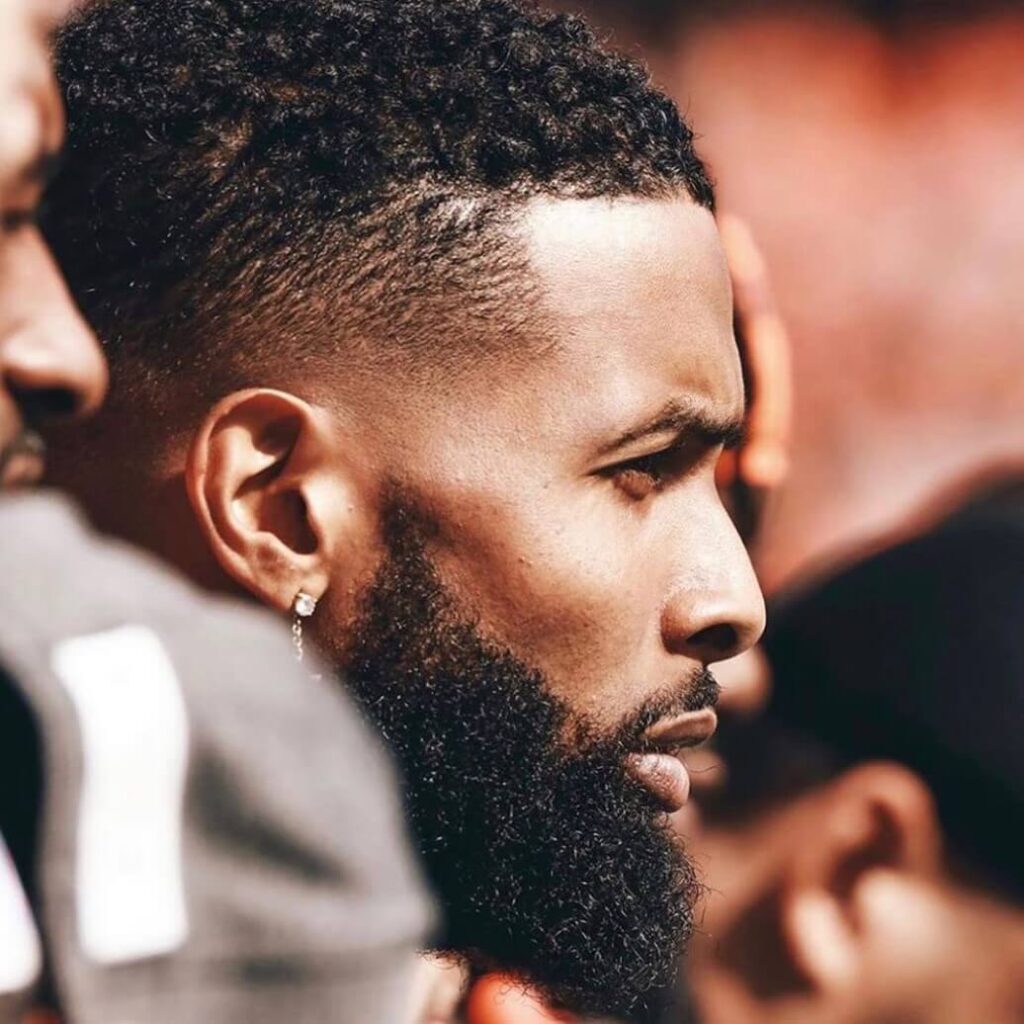 How to Style Short Haircut Like OBJ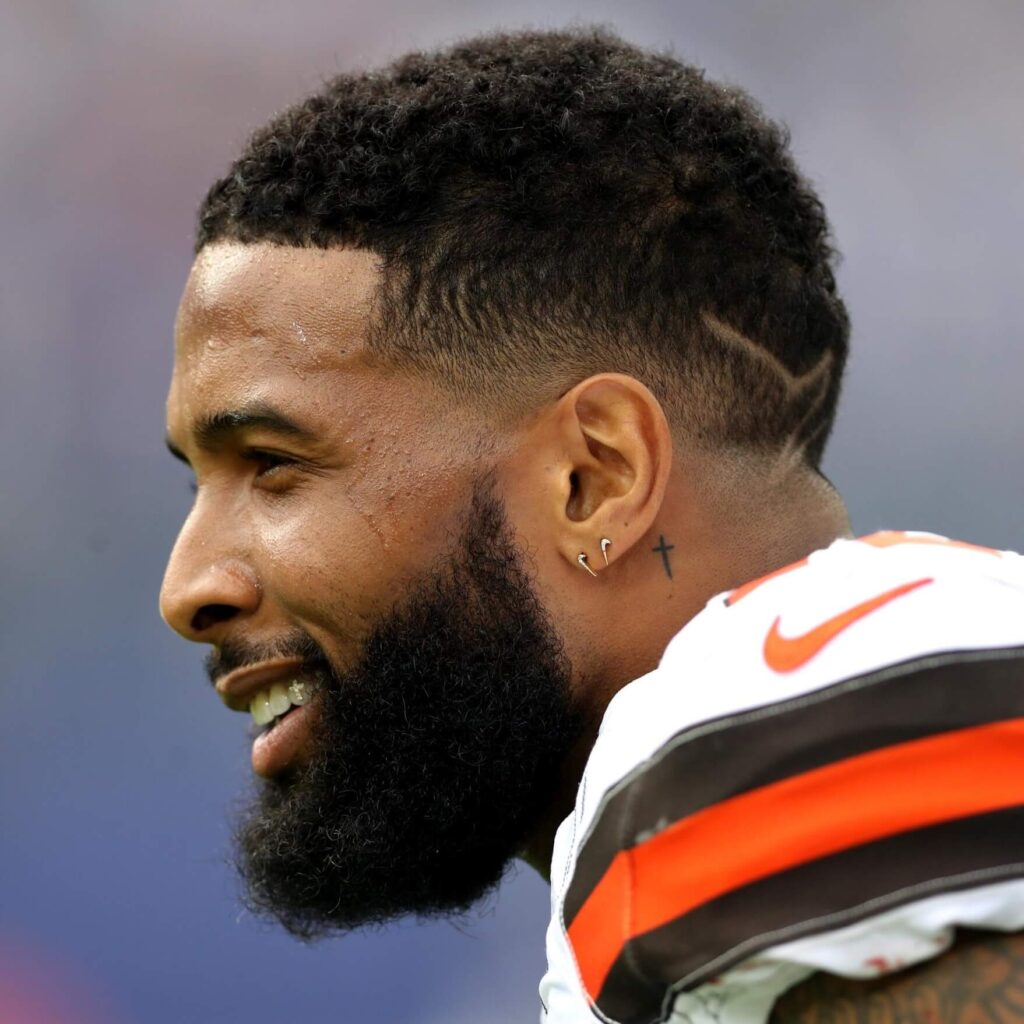 Blonde Curly Mohawk + Back Razor Cut Designed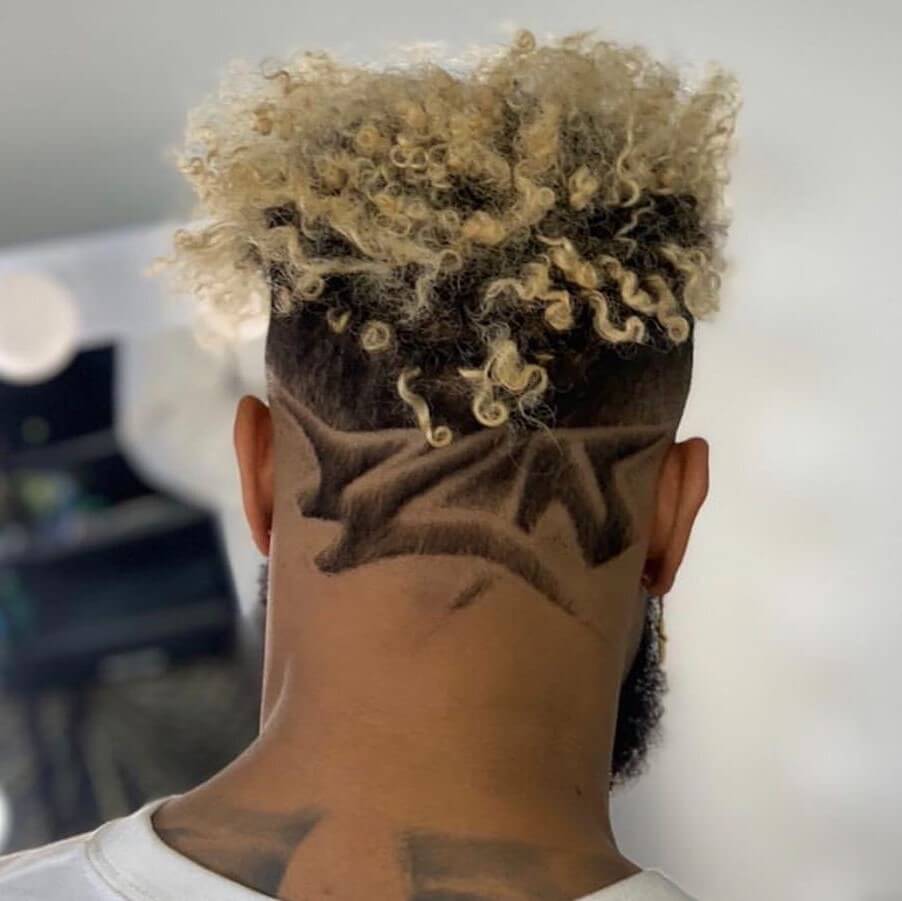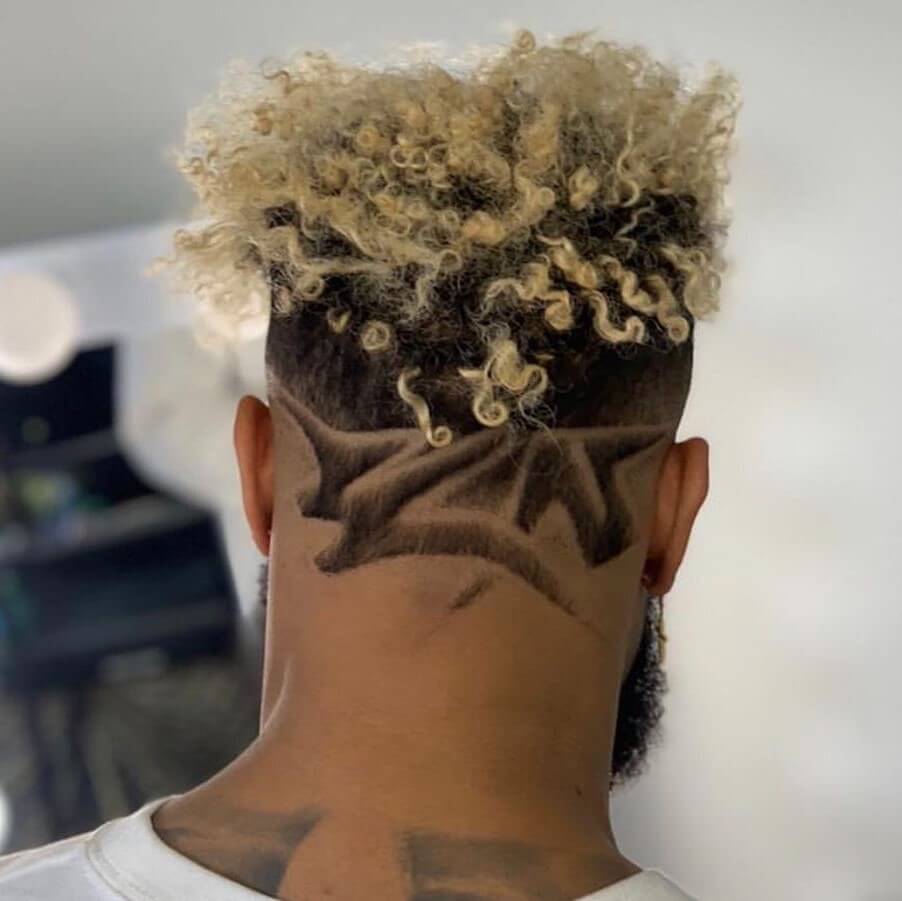 Short Buzz Cut Hairstyle + Curly Beard Hard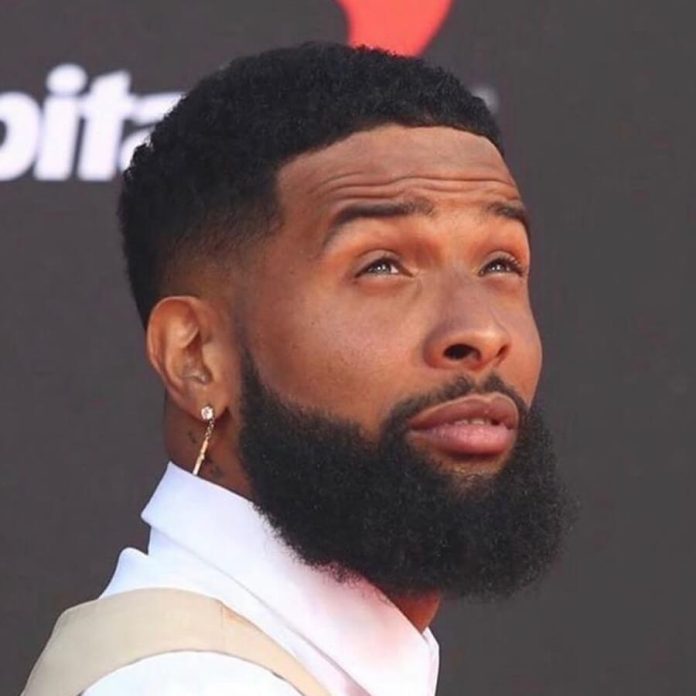 Platinum Mohawk Odell Beckham Haircut