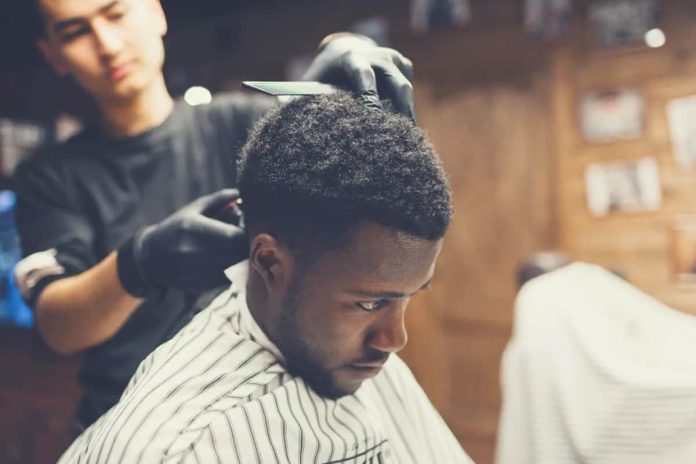 Having a thick, curly hair can be an aggravating circumstance. Black men's hair is pretty specific and needs certain treatments to be nurtured and look good. A global pandemic in 2023 made us all aware that we need to learn certain skills. We weren't able to go to the hairdresser, so we all experimented with our hair. And if you've become very good at it, maybe you realized you don't need to go to the hairdresser anymore. Trimming your hair by yourself can save you a lot of money. And some people enjoy doing these treatments on their own. So if you're one of them, you're probably trying to find adequate equipment to work with.
If you decided to trim your hair from now on, we recommend getting a good hair clipper or trimmer that will do the work. If your hair is thick and demanding, not every clipper will be good enough. And you might end up with a very bad haircut. It's always a good idea to find the ones that work for black men's hair since they have excellent features. With them, you can be sure your hair will be trimmed in the best possible way. Some of the brands that offer clippers and trimmers for black hair are Andis, Oster, and Wahl. There is a variety of these products on the market, and depending on your budget and overall needs, you can choose the clipper you prefer.
That's why today we're talking about the best hair clippers and trimmers for black African American men. If you're looking for a more detailed review of the best clippers and trimmers for black hair you should check out Ebony Jet. They provided information about each one of them, with pros and cons, so you can figure out which one you would like for your personal use. Also, if you're a male hairdresser and you're looking to find adequate equipment for your customers that are black, these tips will come in handy. Here are some of the best clippers and trimmers for black hair:
1. Andis Master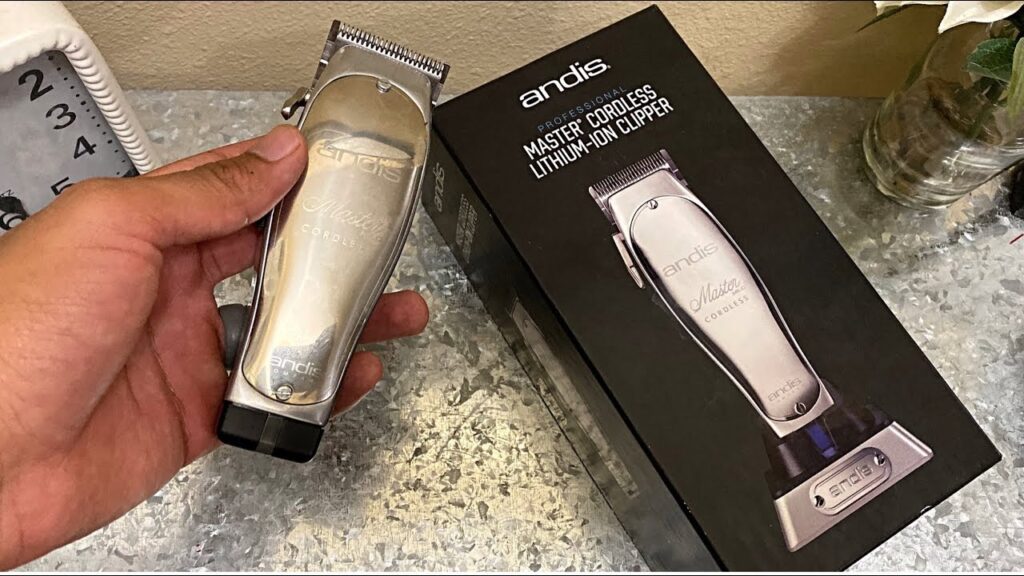 The Andis Master is a clipper made of aluminum. Due to this material, it looks very elegant and aesthetically pleasing, so it can be a great addition to your hairdresser salon. And if you are buying it for yourself and aiming for something more sophisticated, this clipper can be a bull's eye. Besides, thanks to its aluminum housing, it has great durability, and you'll surely be using it for years. It has very sharp steel blades and provides an adequate cut in just one movement. So if in past you had an unpleasant experience with getting razor bumps after using clippers, this will be a good change. Another good thing about Andis Master clipper is that it comes with adjustable blades, so you can achieve any type of haircut you imagined. Before use, you should apply the oil to the blades. That way, you won't have a problem with your hair getting stuck. And everything will run as smoothly as possible. Although it has a very powerful motor, it is not loud, so you can enjoy this haircutting experience to its fullest. Andis Master clipper is a bit more expensive, so if you're on a budget this won't be the best option. But if you're looking to invest in a very good clipper, you shouldn't skip this one for sure.
2. Wahl Balding clipper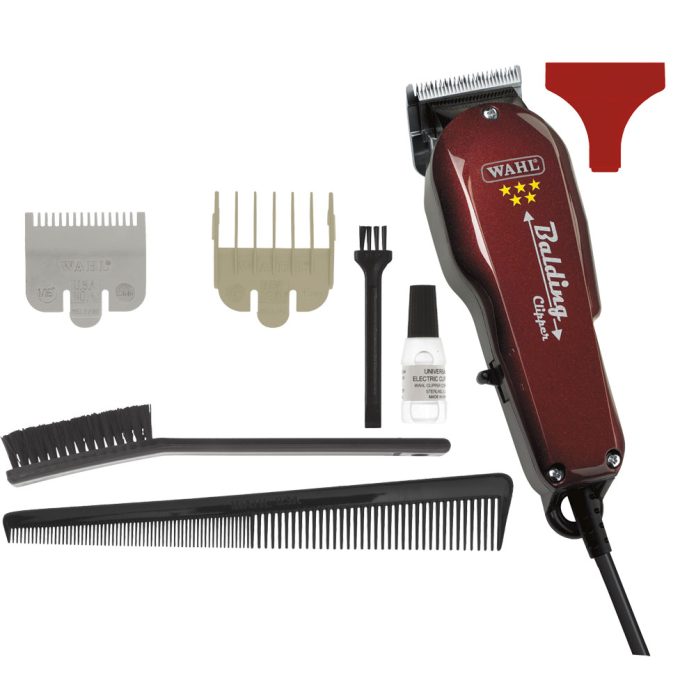 Wahl Balding clipper is certainly one of the most popular ones for this use. It can come cut your hair so short, which is great if you like these types of haircuts. You can achieve 0,1mm hair length, which is very precise. One vital property of the clipper when you cut your hair that short is that it cuts hair evenly. If you get a clipper that leaves uneven patches all over your head, it will look like a mess. With Wahl Balding clipper you will avoid these unwanted situations and get a smooth, even haircut. One thing to keep in your mind is that this clipper's blades are very sharp. And that means that you need to be precise to avoid any damages and cutting your head. If you think you can't achieve this by yourself, you can always ask someone to help you with your haircut. And that way you'll avoid skin damage and bleeding because you weren't careful enough. The price of the Wahl Balding clipper is great for anyone who's on a budget. Also, if you're looking for a clipper will be cost-effective and meet your expectation at a good price, this is the one for you. This clipper comes with adjustable combs, oil for lubrication, and a cleaning brush to remove the excess hair. It has burgundy housing, looks very nice, and can be a great addition to your clipper collection.
3. Remington HC850 Virtually Indestructible Haircut Kit and Beard Trimmer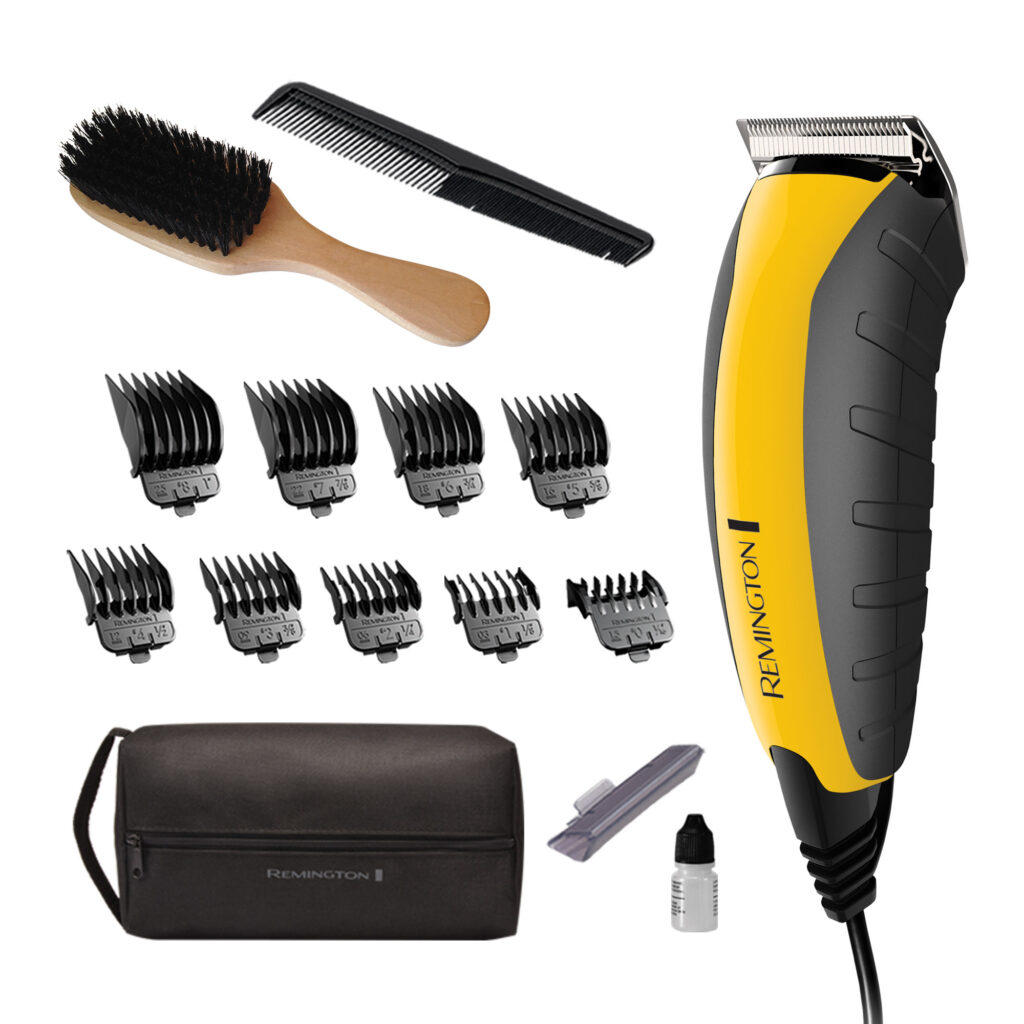 This Remington kit for haircut and shaving is one of the best ones on the market. The clipper comes with a magnetic motor that enhances its performance. You'll be done with cutting your hair in a blink of an eye. Besides, it has very precise blades that will allow you to make any hairstyle you want, and make it as tidy as possible. Cleaning is easy, and you won't have any trouble with the maintenance. If you're looking to buy a combination of products for shaving and cutting hair that will last you for a long time, we recommend going with this one.
Conclusion
If you like cutting hair by yourself, and your hair is thick and hard to maintain, you know that good equipment is more than important. And this can be applied to black hair in general. If you want to achieve a tidy and good looking haircut, we recommend getting a good clipper and trimmer. There are different brands on the market that provide clippers for black men. Do your research and find the one that suits your budget and overall needs. It can make your life so much easier, and you'll be more than satisfied with the result.