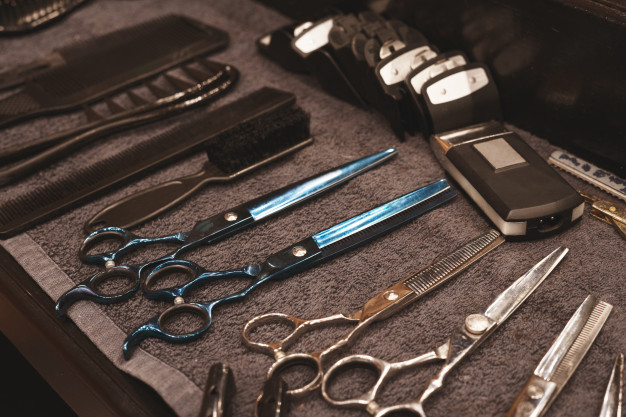 Being a barber can be fun because you can make others look classy and ultra-stylish with your artistic haircut skills. Either someone needs to attend a wedding ceremony or have a family function to attend – going to a barber is as important as anything else.
It's tough for customers to find a barber who can give them the haircut of their choice. Some customers want barbers to give them Tom hardy haircuts. Can it be done? Yes, why not.
Here is a list of tools you need to have at your salon to give your customers an exceptional haircut:
1. Straight Razor
Sometimes, you cannot make fine lines and cuts with the help of trimmers and scissors. There are looks that can only be achieved by a straight razor.
Barbers use razors to clean the neck once they are done with a haircut. However, a straight razor can also be sued to create a bit of texture in hair to add volume.
2. Pro-T Outliner Hair Clipper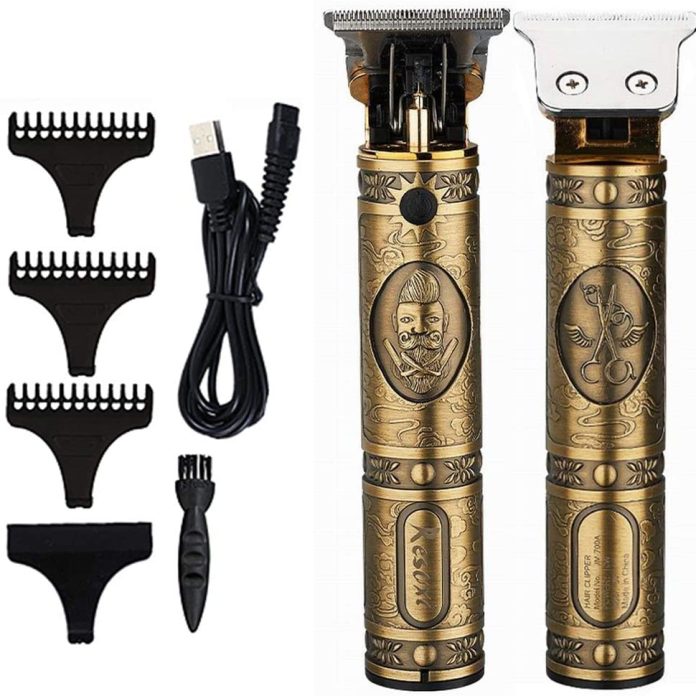 If you are running a salon and you have customers who want you to give them an ultra-stylish haircut, buy pro-T outliner men's hair clipper right now on sites like Inspire Uplift.
With the help of this clipper, you can modernize any kind of hairstyle you wish. As a barber, you need to make an impression on your customer with your artistic cutting skills to make him a regular client. Get your salon this ornate hair clipper to provide the very best and stylish haircut.
3. Cape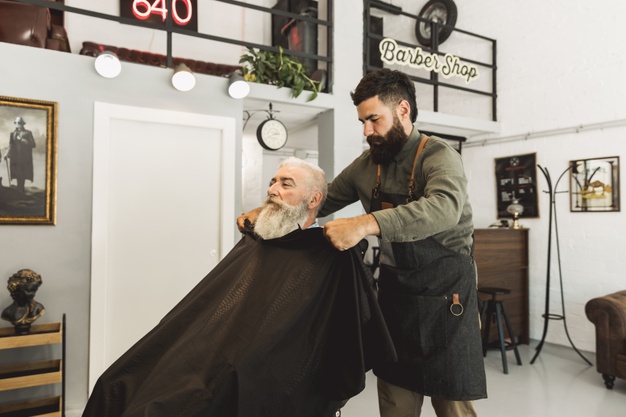 It's always irritating to come back from a barbershop with hair stuck to the neck or crawling down the shirt's back. Having hair everywhere creates discomfort, which is a reason every barber should use high-quality capes that can be adjusted according to the neck size of a customer.
Obviously, a barber can cut hair without having a cape, but it will not leave a good impression on the customer. Not only will you be able to save your customer from the irritability of hair, but you can also increase the quality of your services with the help of a reasonable cape.
4. Disinfectant And Cleaners
One of the major issues for the spreading of AIDS is the use of the same cutting tools again and again without proper cleaning. As a barber, all of your gadgets like brushes, scissors, razors, combs, and everything else has to be completely sanitary to provide 100% safe hair cutting services.
There is no need to do anything extravagant, as you can cleaning and disinfect your tools by using germicidal bulbs. It will leave a good impression on your customer, and he/she will definitely come back to your salon.
5. Duster Brush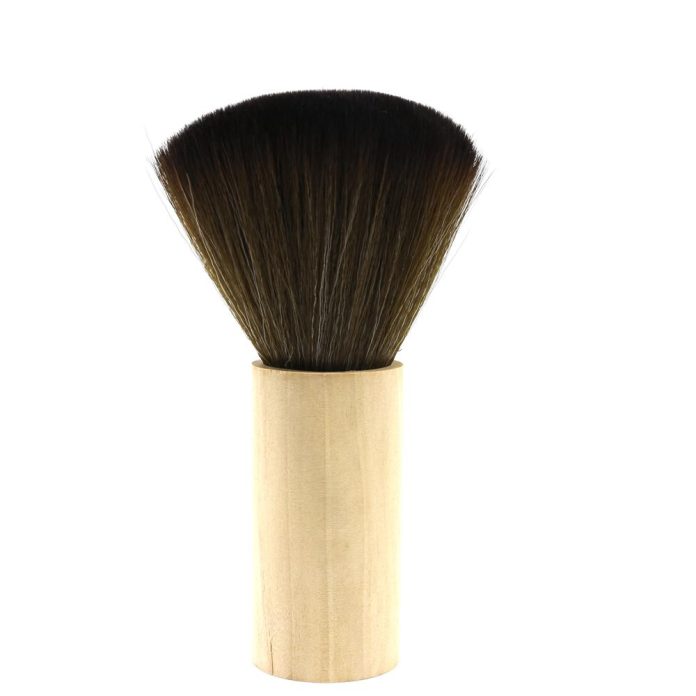 Have your customers ever complained about an itchy neck? What, in your opinion, is the possible reason for that? Well, most barbers don't use a duster brush at the end of hair cutting, which leads to an itchy neck.
If you own a salon, and you want to provide the very best services to your customers – make sure you use a duster brush in place of ordinary towels. Whenever you are done with a haircut, always use a duster brush to stray hairs.
For each new client, you need to use a clean duster brush to leave an impression on your customers.
6. Scissor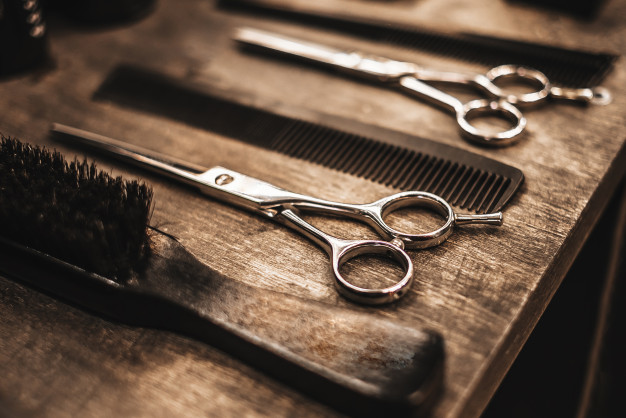 Can you even think about giving your customer a haircut without having a scissor? No way. Scissors are one of the most important and basic tools for a salon. Either you need to reduce the volume of hair or decrease the length – scissor is a must-have thing.
Nowadays, barbers are using modern scissors that can mix your hair properly with shorter hair to make it look balanced. If a barber knows how to use a scissor properly, you can expect him/her to give you a Christian Bale kind of hairstyle.
How about we give you a necessary tip here? Whenever you are about to give your customer a haircut, always check the sharpness of your scissor. It can help you giving your client a seamless and effortless haircut.
7. Hair clipper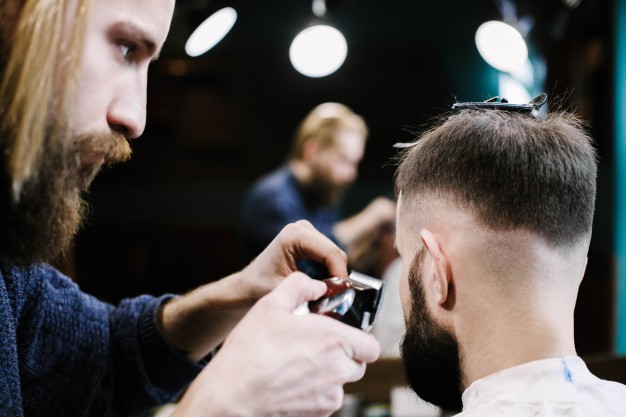 When you have to shave hairs from the head, beard, or mustaches – it's recommended to have a hair clipper. As a barber, when the customer asks you to clean hair quickly, you need a wired trimmer or a wireless one to give him an effortless haircut.
Nowadays, electronic clippers are available that can make you remove a large chunk of hair within no time. When you think of buying a hair clipper, make sure you get a variety of clip sizes to ensure a safe and quick haircut.
8. Comb Set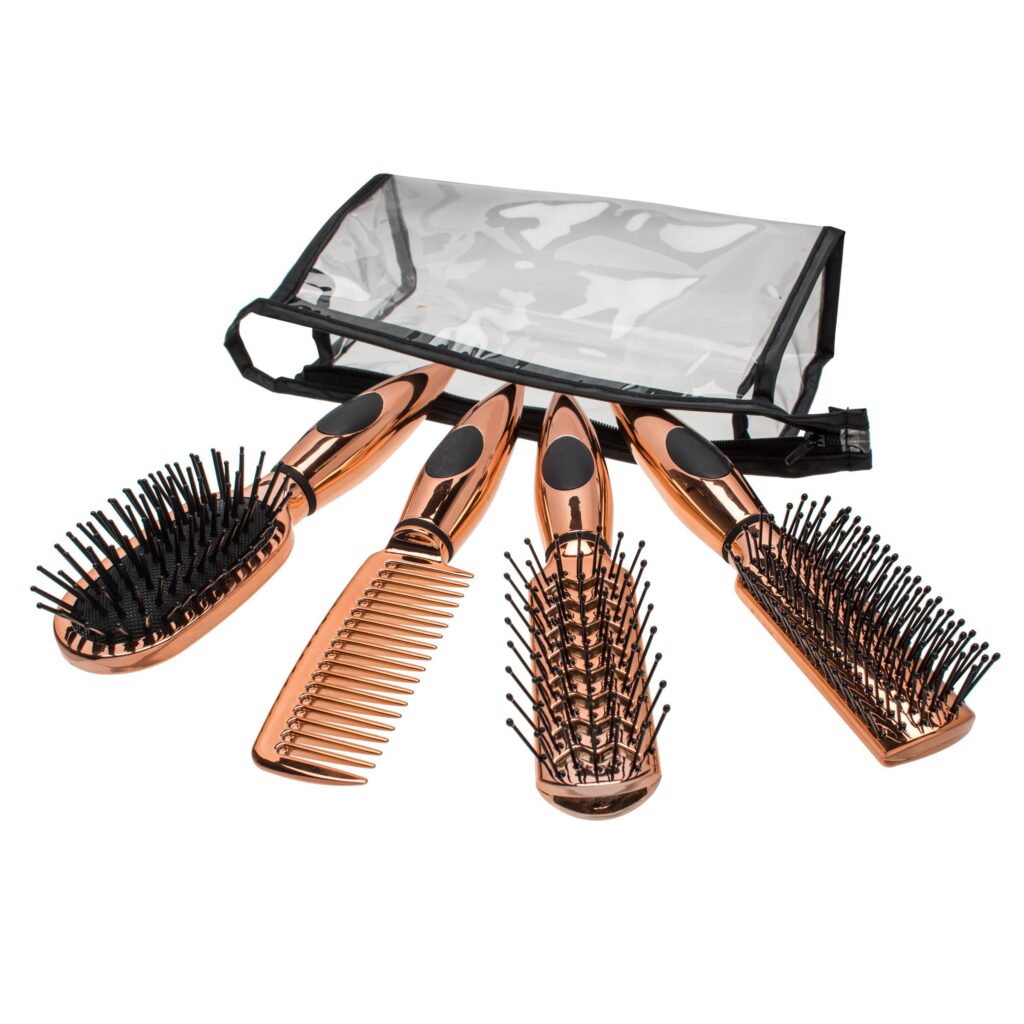 All of your scissors and razors will be of no use if you don't have a perfect comb set. Do you know the basic purpose of a comb set? It can help you tidy up your hair without any effort. If you are a professional barber, we suggest you buy a com set off as long as 12 inches and as small as 4-5 inches.
You must be thinking, why is there a great difference in the sizes, right? It can help you navigate along the scalp with so much ease. A regular comb set has a cutting comb grip, metal ail comb, wide tooth comb along with a storage pouch. Once you start using it, you will get to know how vital a comb set can be to keep hair stay in a place even after brushing or combing.
Conclusion
Barber is one of the great professions in the world. As a barber, you can become your customer's requirement because everyone needs a haircut once a week.
If you want to make a salon, there are some tools and gadgets that are recommended to kick off your career.
Having the aforementioned tools can help you give your customer any sort of haircut they want.