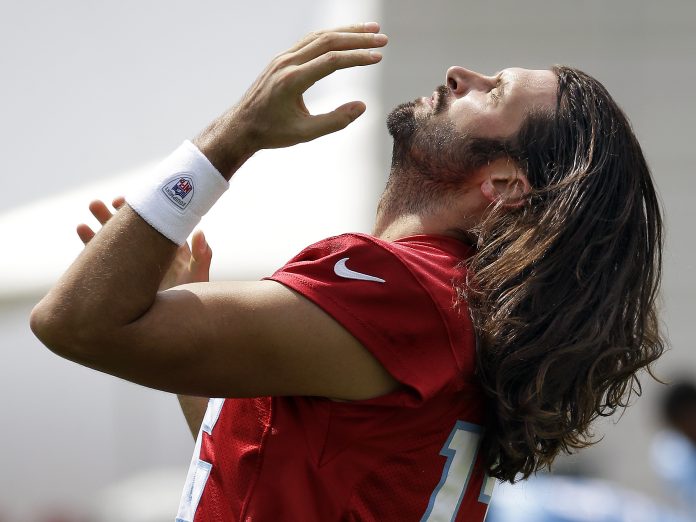 Nowadays, we have access to all sorts of information, so logically, we can always look up new haircut ideas from the celebrities; countless movie stars, and musicians. However, it is very often that we forget to seek inspiration from our beloved professional athletes, and trust us; it is not for the lack of inspiration that they can offer. Quite the contrary, as we go through the pictures below, we will be reminded of some of the best hairstyle ideas that the NFL players can offer. These guys are as tough as they come, but some of them never fail to be stylish as well.
However, if you are more interested in the latest NFL scores, and not in haircuts, visit 888Sport.
So sit back and get ready to be inspired.
1. Don Hutson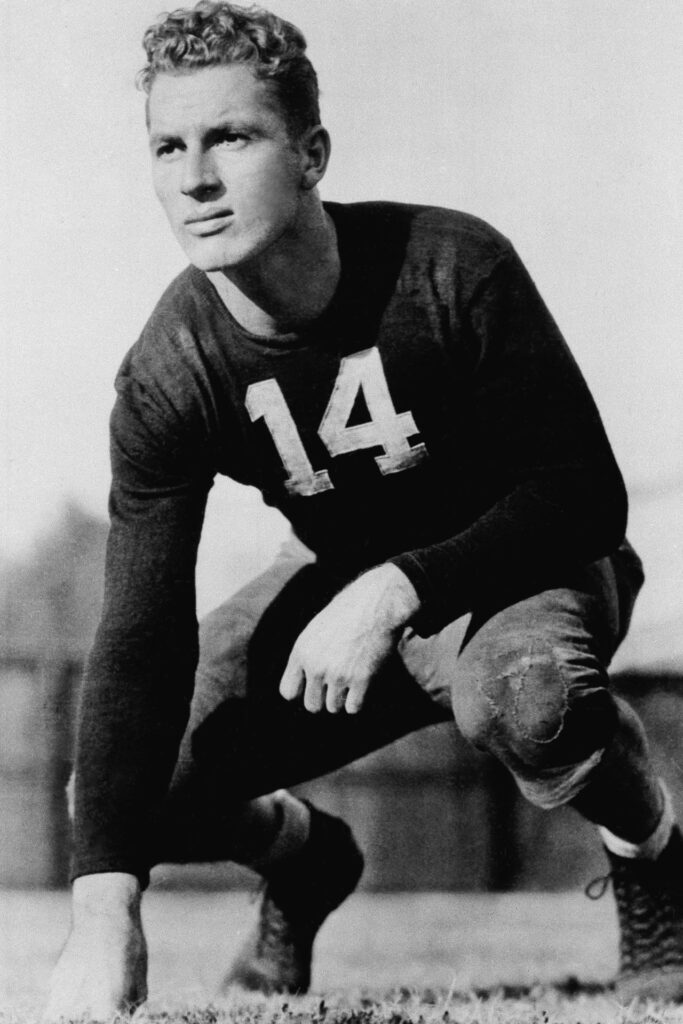 Even though Don Hutson has had different haircuts throughout his career, this one is our all-time favorite. It's wavy, blond and just… Well, perfect. It is a classic one, a bit old-fashioned, so make sure it goes with your everyday style. Another thing is that your hair has to be naturally wavy; there is no point to attempt to achieve it if the hair is too straight or too curly. This will require you to grow your hair probably more than usual, and also you will need to use some styling products like liquid wax or mousse. Try avoiding using too much of it as it might end up looking greasy or it will be sticky.
2. Jason Kelce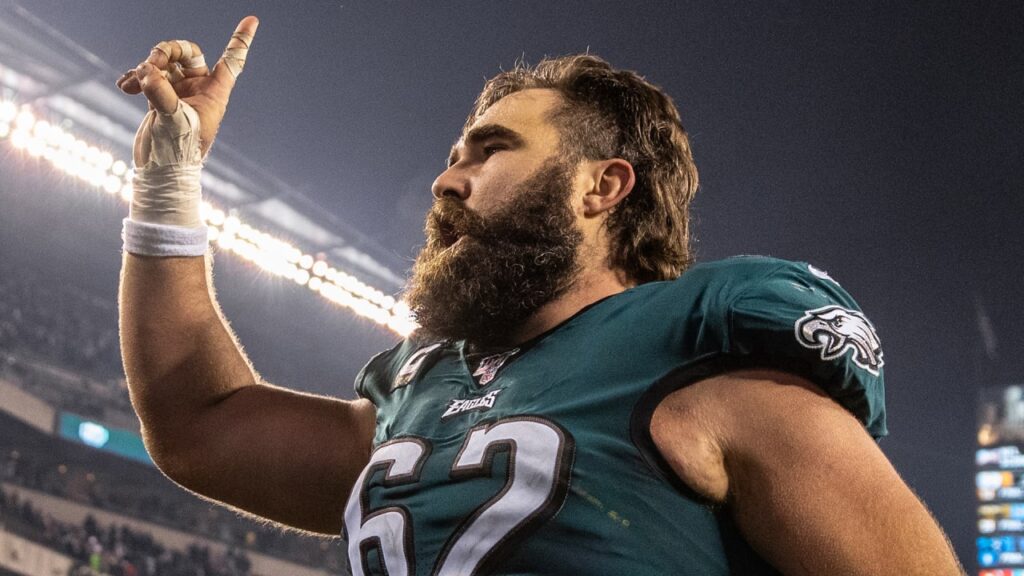 This is one modern haircut that goes well with different face shapes and personal styles. You could either style it with a product, or just leave it to only air-dry, but that depends mostly on your type of hair, and of course, the occasion. It is practically a disconnected undercut with faded sides, and you can play with the length of the rest that is on the top. It is a nice choice if you have a beard since it will help balance out your facial features. As we have seen it on Kelce, it can be quite elegant when properly blow-dried and swiped backward with some gel.
3. Charlie Whitehurst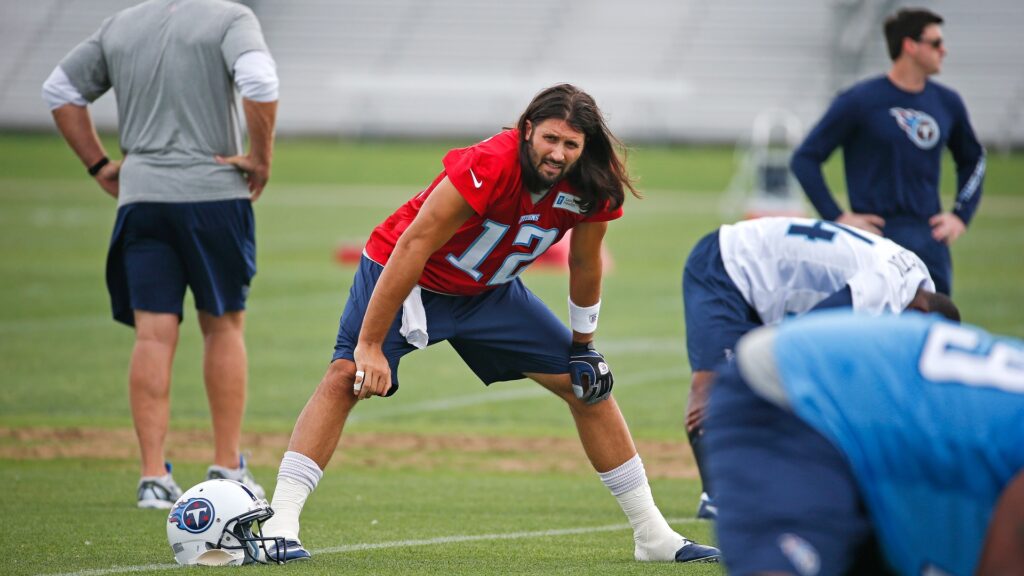 His hair is simply glorious. If you are into guys with long hair, or you are a guy with such hair, you will agree with us that this one is a great style. It is quite layered – and mind you, not every man can pull that off, so it won't require much maintenance. Also, having long hair will probably reduce the times you will need to wash it, as the oils from the scalp will distribute down the hair shaft to nurture it and smoothen it out, but also, with frequent washes, you might at risk of drying it, so it won't look shiny and healthy anymore.
4. Pat Tillman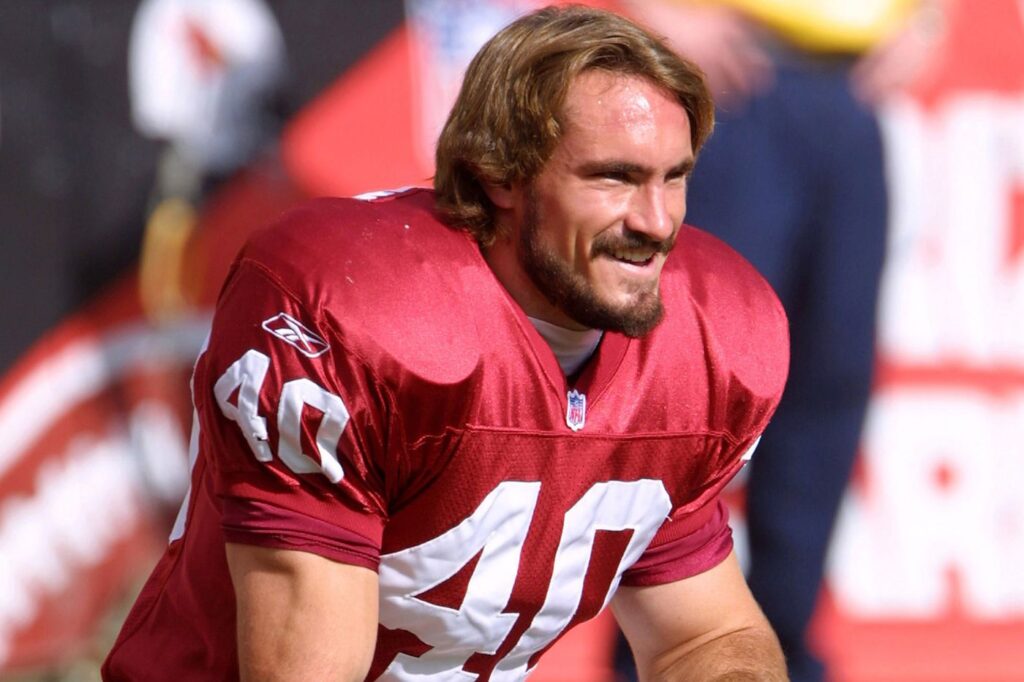 If we are going to talk about another all-time favorite, it is this perfection. Tillman's hair is the epitome of rebellion, with a hint of class. It makes him look healthy, youthful, and sexy. This one is an unmistakable choice for a guy that wants to grow out his hair to a certain extent but does not want to spend too much time maintaining it. However, it is recommended that you brush it… You know, once in a while.
5. Matt Hasselbeck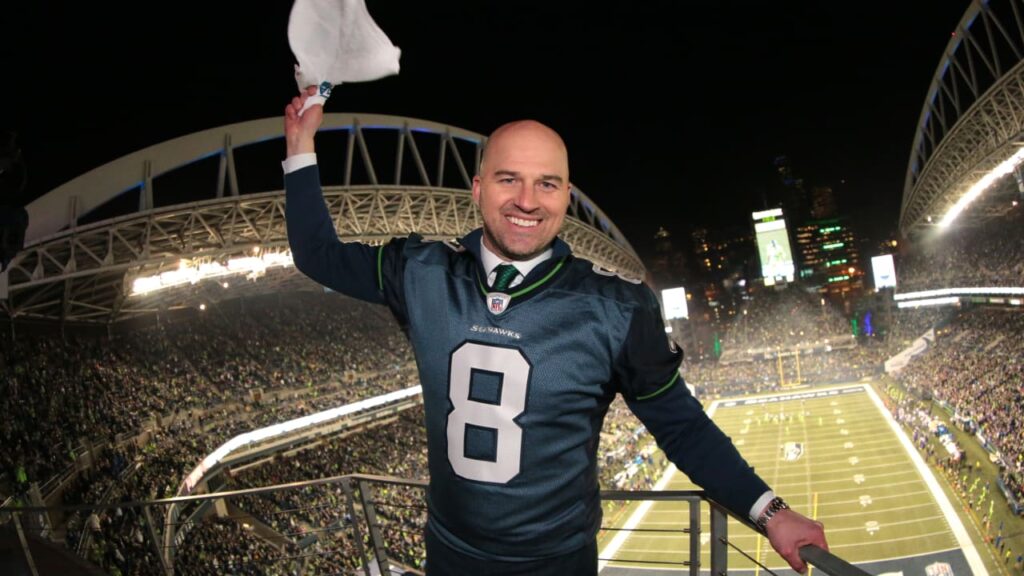 We didn't forget about the guys with thinning hair or a receding hairline – we've got you, too. Namely, Hasselbeck has found the coolest solution – to shave it off. Yes, this requires a great deal of courage, but being bald carries a certain sex-appeal, you just have to be comfortable with having no hair on the scalp at all. Seriously, not even a single one – which might be weird at first, but once you get used to it, you wouldn't have it any other way. The obvious benefit is that you will save money on hair products and on time spent on maintaining it. We think it is a great option that looks intentional and sharp. Just be sure to give it regular shaves, and take good care of your scalp – protect it with SPF or a hat if you will be spending time out in the sun.
6. Richard Sherman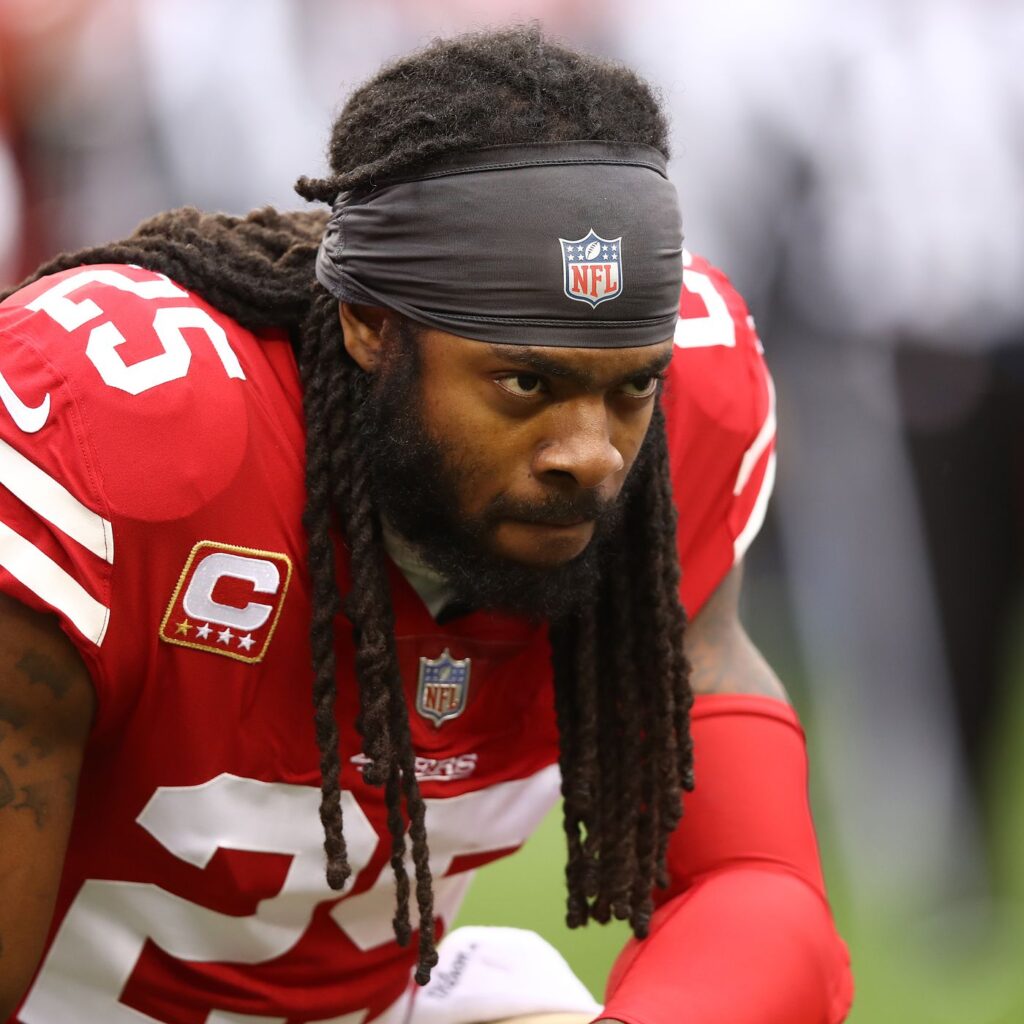 For all the eccentrics out there – here are the best dreadlocks in the NFL. They probably are the longest ones too, as Sherman has been growing them for years. Needless to say that it is a very high maintenance style that requires special grooming and care, but it is definitely worth it since it will make you stand out from the crowds. The dreadlocks are made with a special technique, and their length can vary, so you will have to be patient as your hair is growing to the desired length.
7. Julian Edelman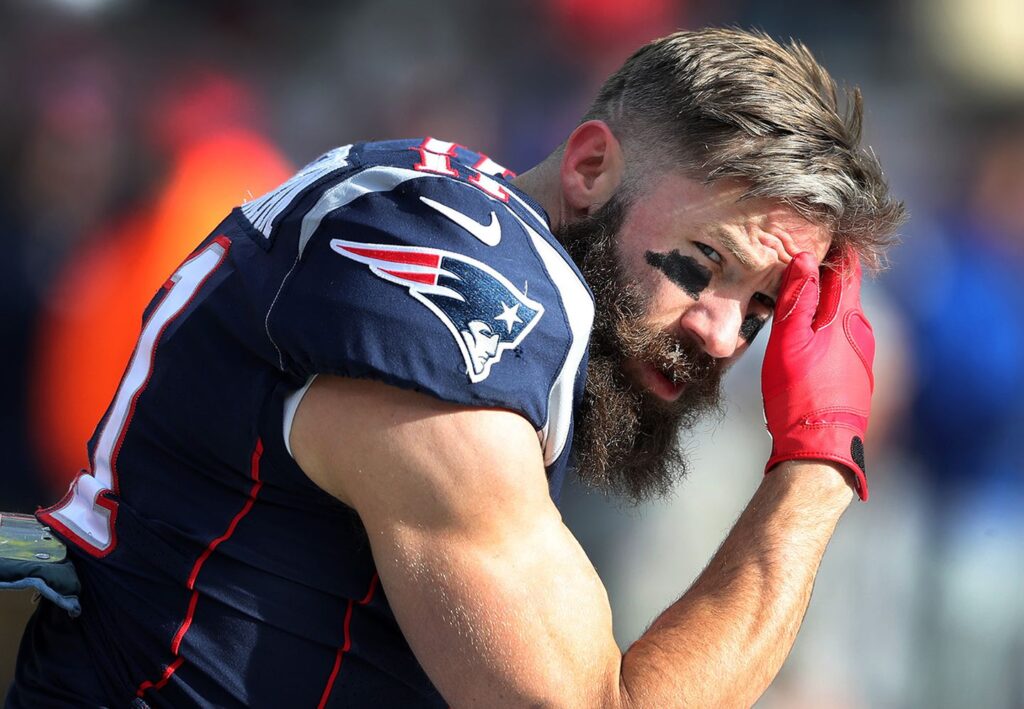 Edelman looks cute and fresh, and we can all agree that this one is very similar to Kelce's, so let us explain ourselves. Here, the transition looks a bit smoother since it is shorter in general, and it is usually brushed on the side. Also, it is shaped with a small amount of styling product, making it look much more pulled together. The layers are sharper too, but they are blended together for a more sophisticated appearance. This would require to put some styling product on your fingers and then running your fingers through it. It shouldn't be perfectly smooth, as it is meant to have depth and texture.
8. Michael Thomas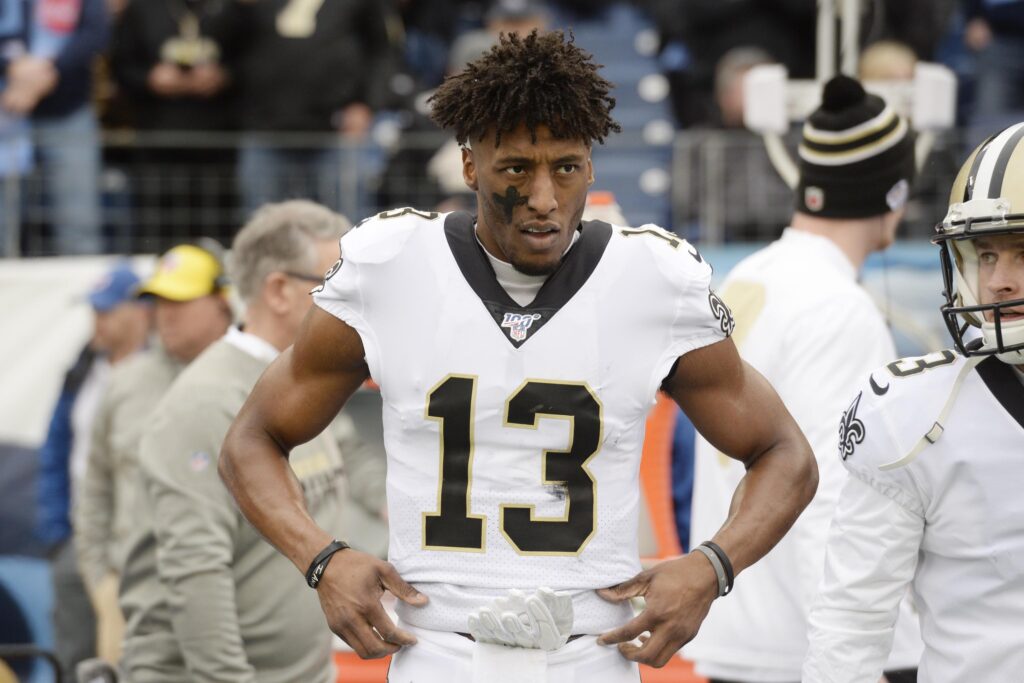 Thomas sports an awesome Afro taper fade. Needless to say that this one usually goes well with thick, curly hair. Regular cuts on the side will be a must, perhaps even more frequent than with most of the other hairstyles, but you can make the top part as long or as short as you would like.
9. Tom Brady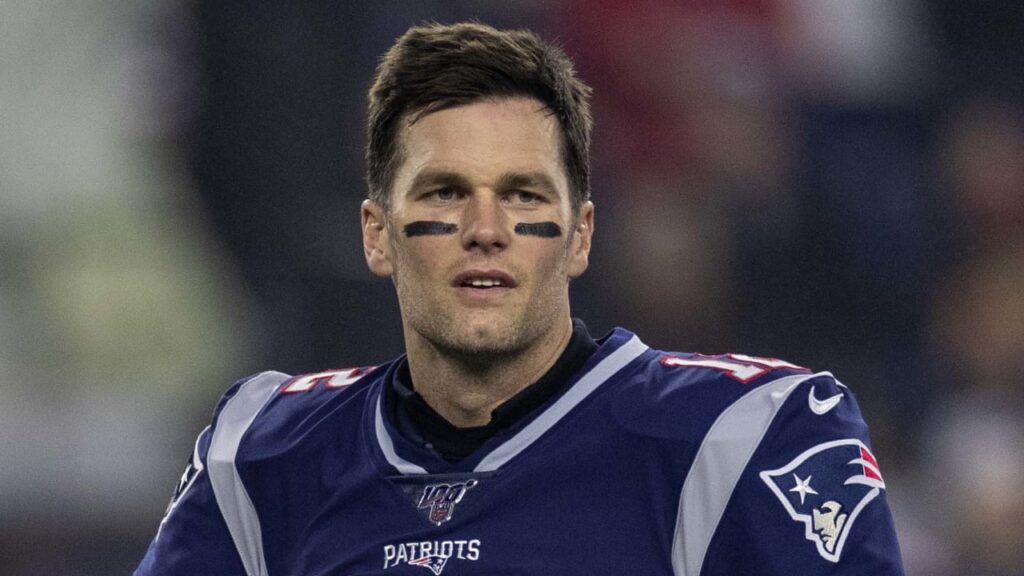 For the men that want a more regular style, nothing too unconventional or eye-catching, this would be the one for you. It calls for minimal care, works with many types of hair, diverse fashion styles, and various face shapes.