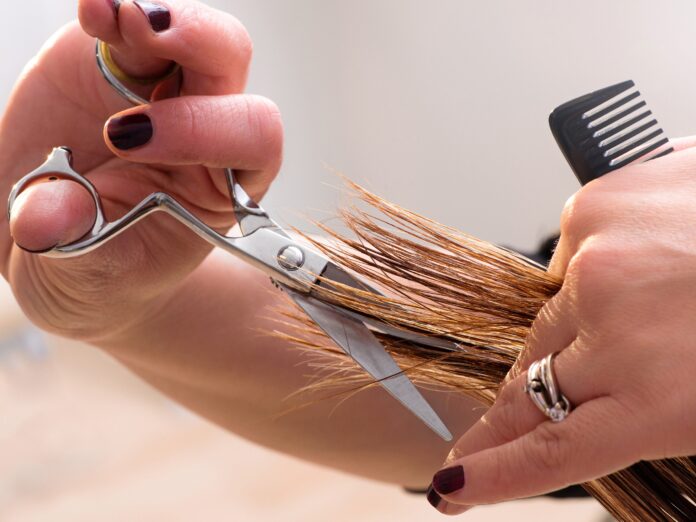 During pandemics, we were all forced to learn how to do many things. We weren't able to go to our hairdresser and barber, so most of us did their jobs at home. Some people did a very good job, while others were excited for their hair to grow again. Girls were cutting their bangs and filming it on social media. Boys (and some girls) shaved their hair completely. It was a good way to learn how to do some of these things. You can never know, maybe these skills will come in handy sometimes.
In 2023, most people like to go to the salon and get their hair and beard done there. But others like doing this by themselves and think they can do it the best. Maybe they had some bad experiences in the past and don't trust hairdressers anymore. Some people have special skills and want to use them, instead of paying someone for the same thing. In some countries, these beauty treatments are pretty costly, so knowing how to do it yourself can save you money.
If you decide you want to cut your hair and beard, you're going to need some tools. Here are some of them that could come in handy:
1. Good scissors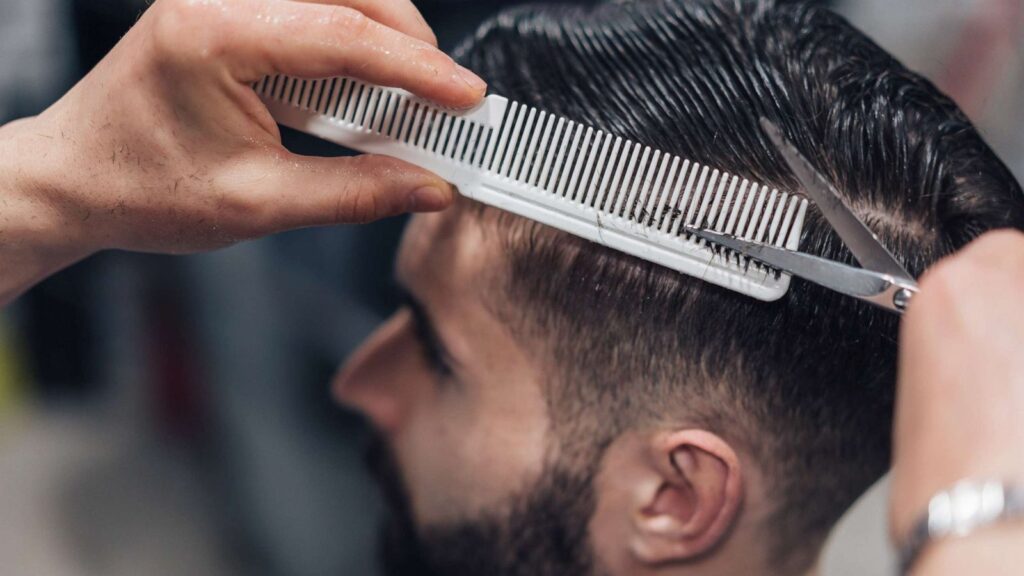 If you want to cut your long hair or beard, you can't even think about starting without good shears. You may think you can use any kind, but that is not true. Especially if you're not that skilled – you might end up looking funny. Using the right tool can get you a long way. The scissors you are using should be adequate for home usage, precise, and not too heavy. Also, they should be sharp, so you can cut your hair the best way possible. If you don't plan on using them all the time, then you should probably choose some affordable ones. There are many different shears on the market.  JW S2 Series Right Handed Shears and Kashi Japanese Cobalt Steel 6.5" Salon Hair Cutting Shears are great, and there are on a more expensive side. If you're on a budget, Equinox Professional Shears Razor Edge may be the right for you. To be clear, do not fall into the temptation to grab the scissors from your kitchen! You might end up regretting it.
2. A comb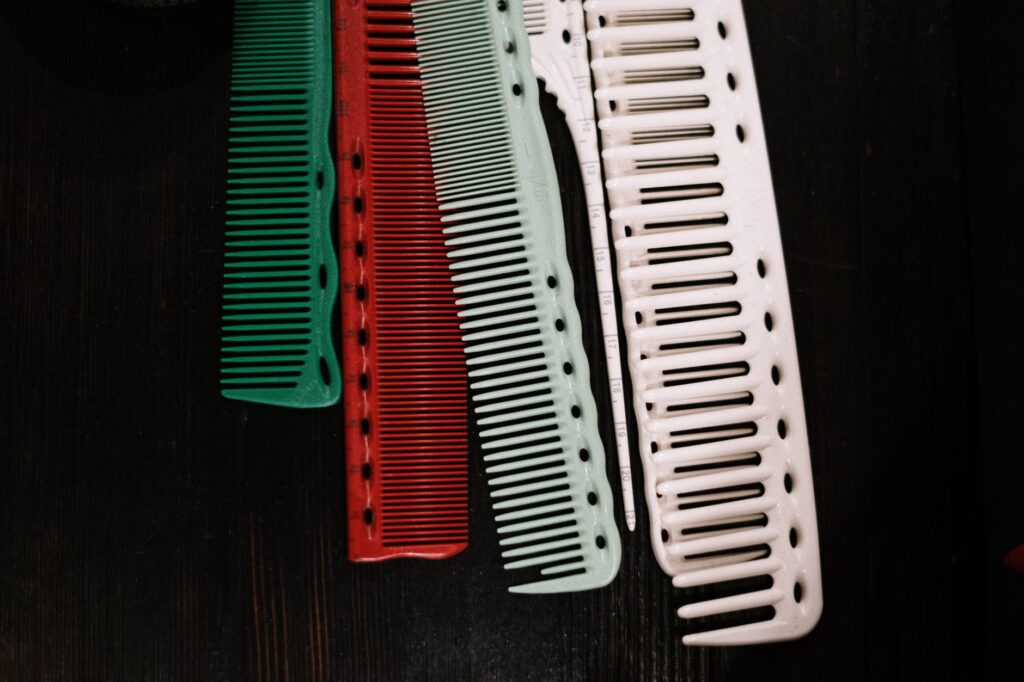 Another tool you'll need if you decide to challenge yourself and cut your hair. And it also comes in handy for the bangs and beard. Most of us have some wide-toothed comb somewhere in our collection. It is s a useful tool for easy hair manipulation. With it, you'll be in more control of the cutting process. If you're looking for a new one, we recommend checking out Leinuosen Black Carbon Wide Tooth Comb. You can find it on Amazon, and it is more than affordable. Slightly more expensive and better looking is Giorgio 5-3/4" Hand Made Tortoiseshell Detangling Comb. There are also other ones, so you can do your research and find a practical, yet pretty comb.
3. Trimmer/Clipper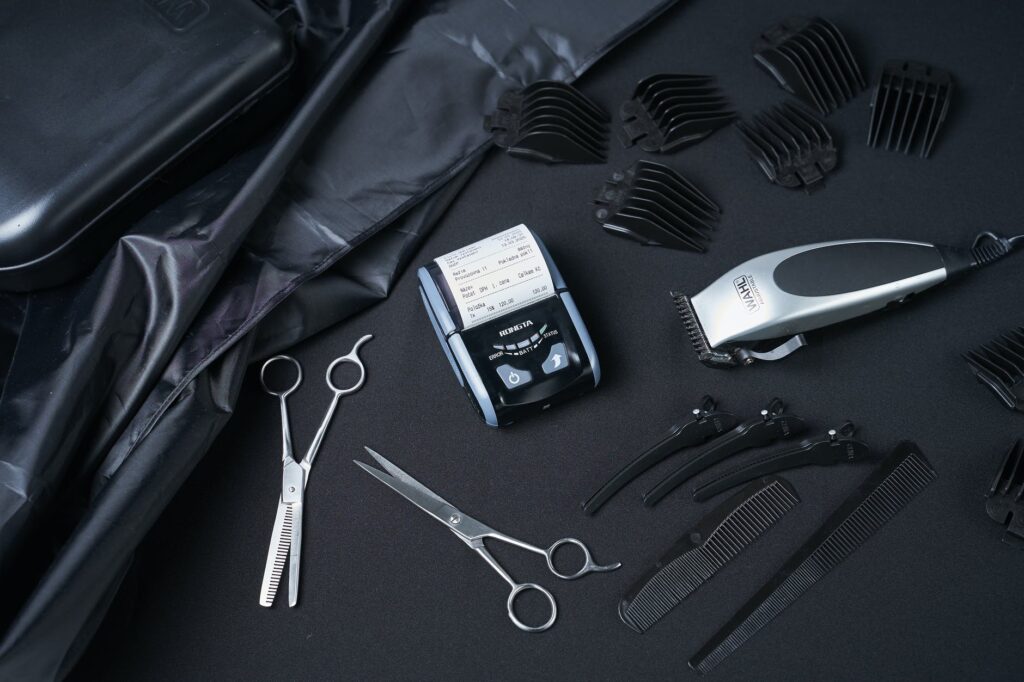 If you want to shave your beard or hair at home, a good trimmer is an important tool. It can save you a lot of time and energy. And you will probably end up being very satisfied with the result. If you plan on cutting a longer hair, you should use a clipper instead. Clipper is used for bulk hair cutting, and you can use it on large areas. It should never be used close to the face. On the contrary, a trimmer is good for edging and shaping hair in small areas. It can also be used very close to the face. You can get informed about trimmers and clippers on probeardtrimmer.com. There, you can find reviews about many products and decide which one you want to test out.
4. Mirror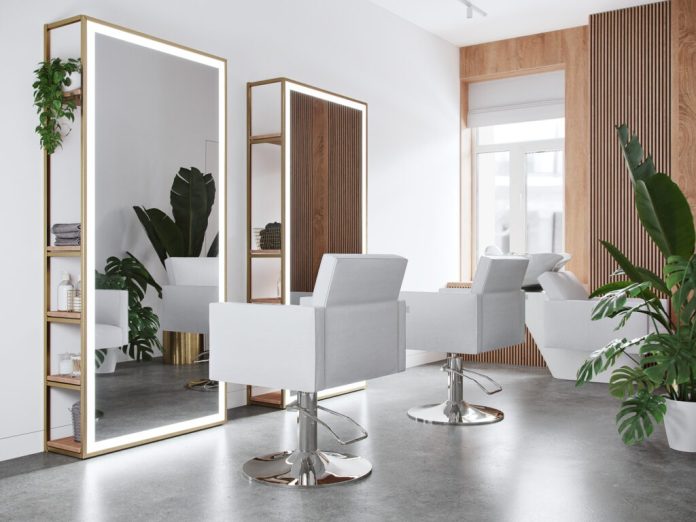 Being your hairdresser can be a challenge if you don't have a good mirror. It can make things so much harder and exhausting. You know that, when you're cutting your hair, you have to find a place to put a mirror and set it against something stable, so you find the right angle. It can give you a headache and make you get bored with the process. But there is a simple solution. On the market, you can find mirrors that were designed for cutting your hair exclusively. For example, there is a Self-Cut System Three-Way Mirror. It is a multi-side mirror that allows you to see your hair from different angles. It makes this process way easier and faster. Having these tools can be very helpful and efficient.
5. Shampoo and conditioner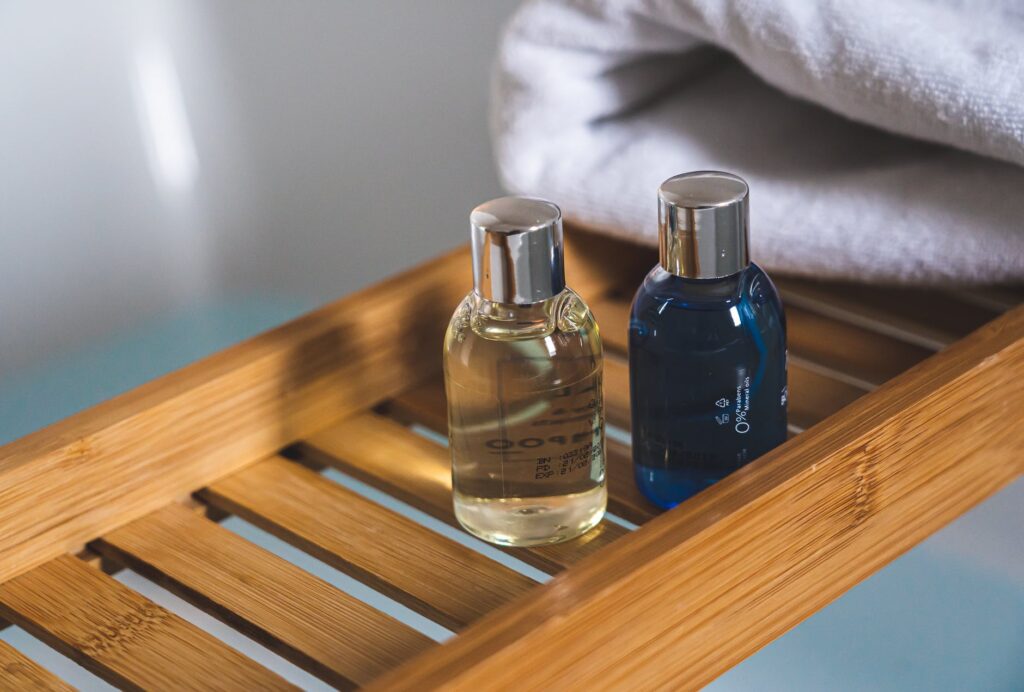 You might haven't considered this as a part of good hair and beard-cutting routine, but it is. Having good hair care can affect your cutting in many ways. If your hair is dry and frizzy, you won't be able to shape it as easily. And also, your final result can look completely different if your hair and beard aren't styled nicely. Looking good demands taking care of your body. We recommend finding a good shampoo that will suit your hair. And also, never skip conditioner. It will make your hair softer, smoother, and easy to manage. Do your research and test out a few before deciding which one is your favorite. And then make it a part of your weekly routine.
Conclusion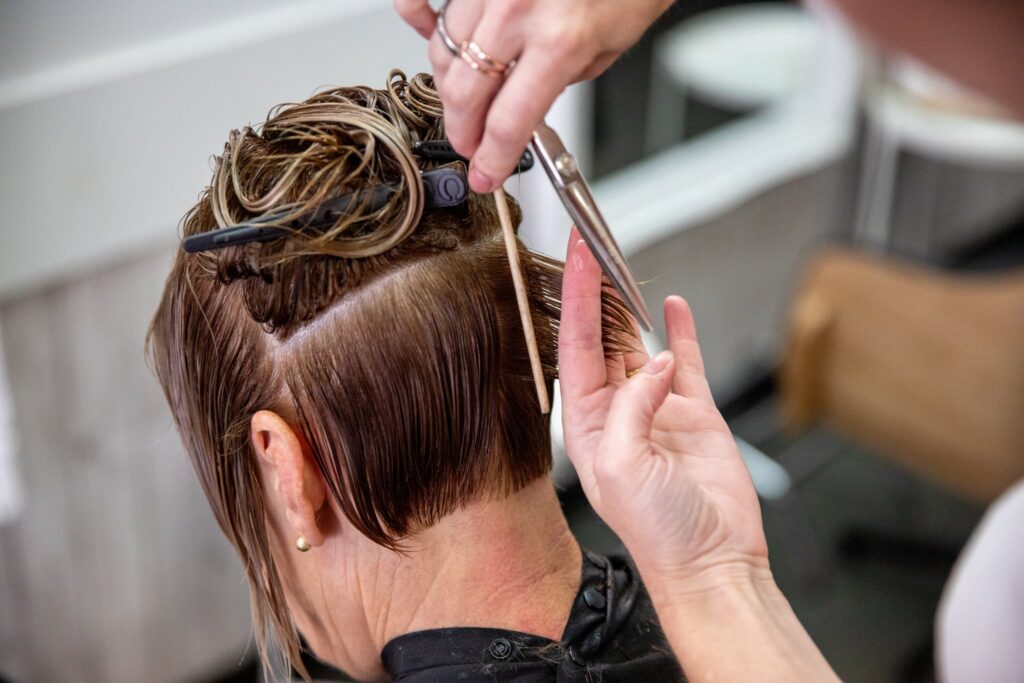 If you decided you want to cut your hair or beard at home, you'll need some tools to help you out. It may look easy when your hairdresser does it, but if you don't have the right skills and tools, it can become a nightmare. Some of the best helpers are good, high-quality, sharp scissors and a wide-toothed comb. Cutting your long hair, beard or bangs will make much more sense with these products. You can also use the benefits of clipper and trimmer, depending on which one would be a better fit for you. And for the end, don't forget to supply yourself with practical mirror and hair care products. Good shampoo and conditioner will make your hair cutting results much better looking.