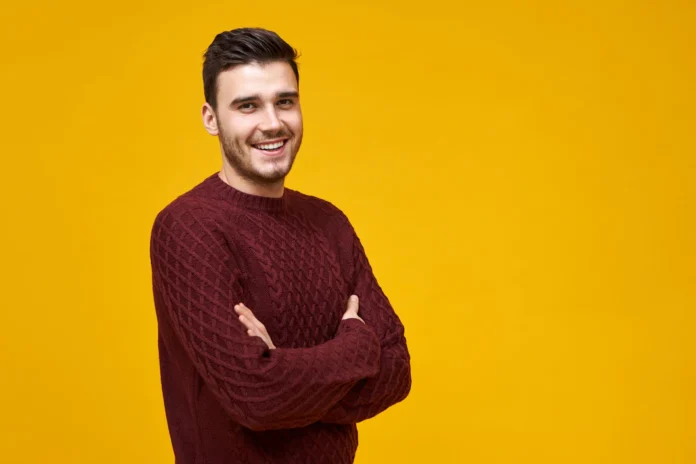 It is a well-known fact that men like to see a woman in heels and a dress, but do you know what women like to see on a man and what they find sexy? Women have different tastes, but one thing is certain.
A well-dressed man will easily attract almost any woman. When we say that a man is dressed in style, we usually imagine him in a suit in combination with a shirt.
However, many consider this way of dressing too formal, and often "break" the combination with sports shoes, sunglasses, or a T-shirt instead of a shirt in order to achieve a more relaxed style, which is also known today as sporty elegance. Given that winter is knocking on our doors, sweaters take the place of t-shirts.
And this fall, one of the most attractive and sought-after pieces of clothing, at least when it comes to men's fashion, will be sweaters because they are the warm, comfortable and stylish choice for every modern man.
Men's clothing and combinations do not have to be boring, there are many ways to make it fashionable and comfortable. As expected, designers have included different models of men's sweaters in their collections for this fall, and below, read which model is indispensable in every man's wardrobe.
1. Turtleneck sweater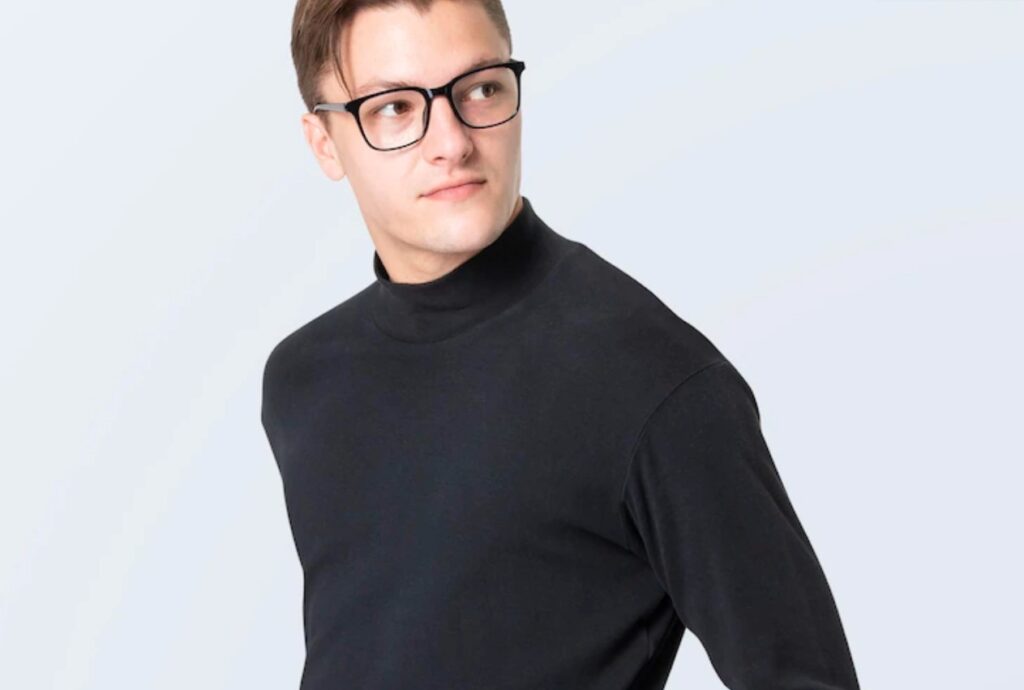 Although many men avoid it, the turtleneck sweater is without a doubt a must-have piece of clothing this winter! It is ideal for combining business and casual occasions, and it does not matter whether you will wear it with a suit or in a more casual version, in combination with jeans.
When we talk about colors, you can't go wrong with black, gray, or without, but if you like other colors, go for it, why not. A turtleneck jumper will suit those who do not have a problem with excess weight.
2. Jumper with a round neckline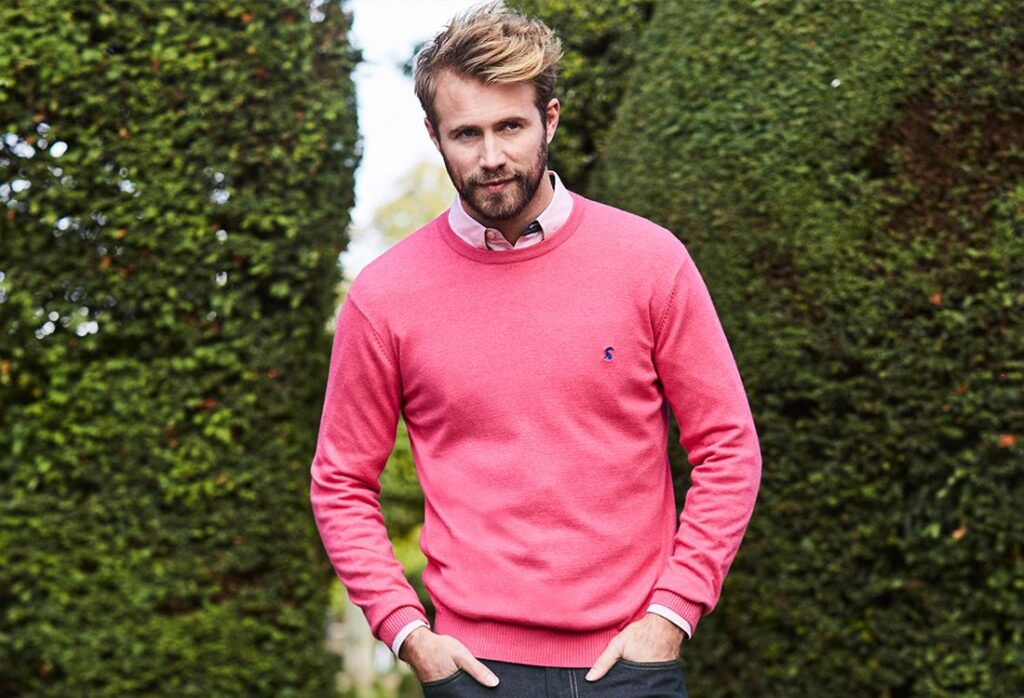 This is one of the most wearable types of sweaters – a classic cut that suits different body types. Although we will often see how this item of clothing is worn without a shirt, our advice is to wear it with a short-sleeved shirt or a shirt if you want a more serious look. Pay attention to the neckline, so that it is wide enough so that it does not constrict you around the neck when you put on the shirt.
3. V-neck jumpers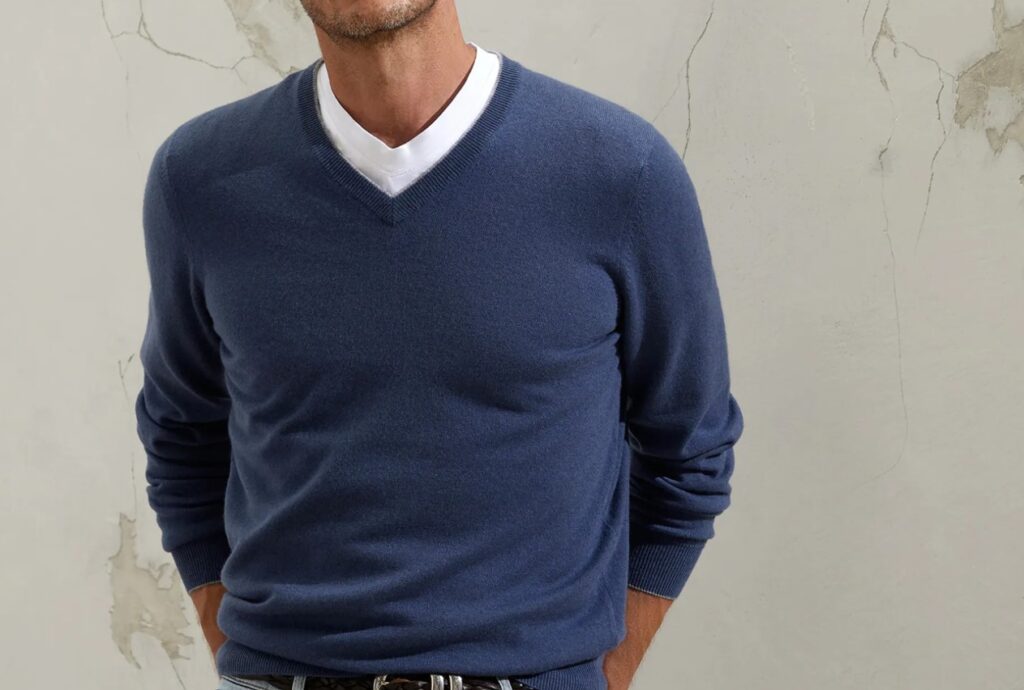 Such sweaters will look better on taller men. Under this jumper, it is necessary to wear a T-shirt with a round neck or, if you want to gain elegance, a shirt because the collar will complete the look.
Also, it is important that the neckline is wide enough so that the collar can be thrown out without being too tight. If you choose a sweater with several colors, make the shirt monochromatic and vice versa. If you don't particularly like to wear suits and ties, this look is ideal for work or a business meeting.
4. Jumpers with zipper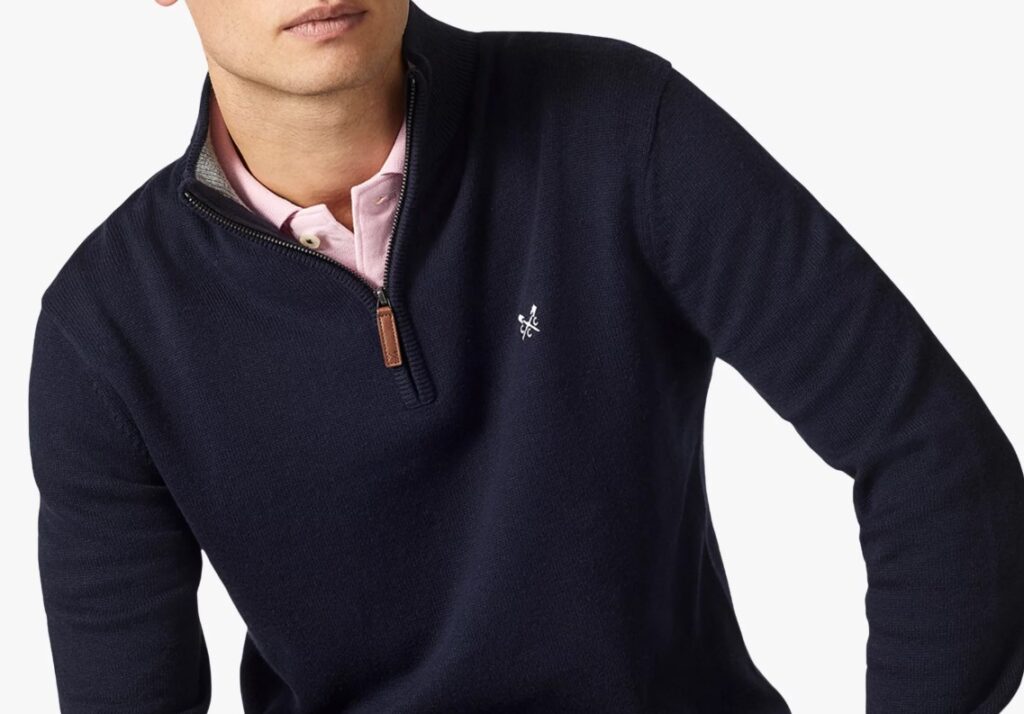 When choosing this sweater, the length is important, i.e. that the length exceeds the hips.
They are very practical and can be used as a jacket in autumn and spring. They are a very practical clothing item because you will easily be able to dress in layers and adapt to the weather. Whether you wear a short- or long-sleeved t-shirt or a shirt underneath, you can be sure that you will look good. The only thing you are not allowed to wear underneath is – another sweater.
5. Half-buttoned sweater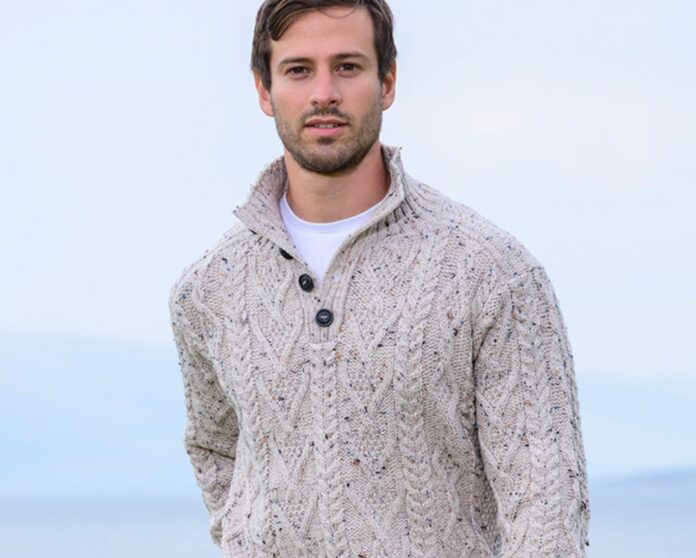 These are usually sweaters that are worn over a round-neck T-shirt or shirt in colder weather. A good choice for casual business combinations. The main mistake, as with many others, is to wear them without a t-shirt or shirt underneath.
6. Sweater with patches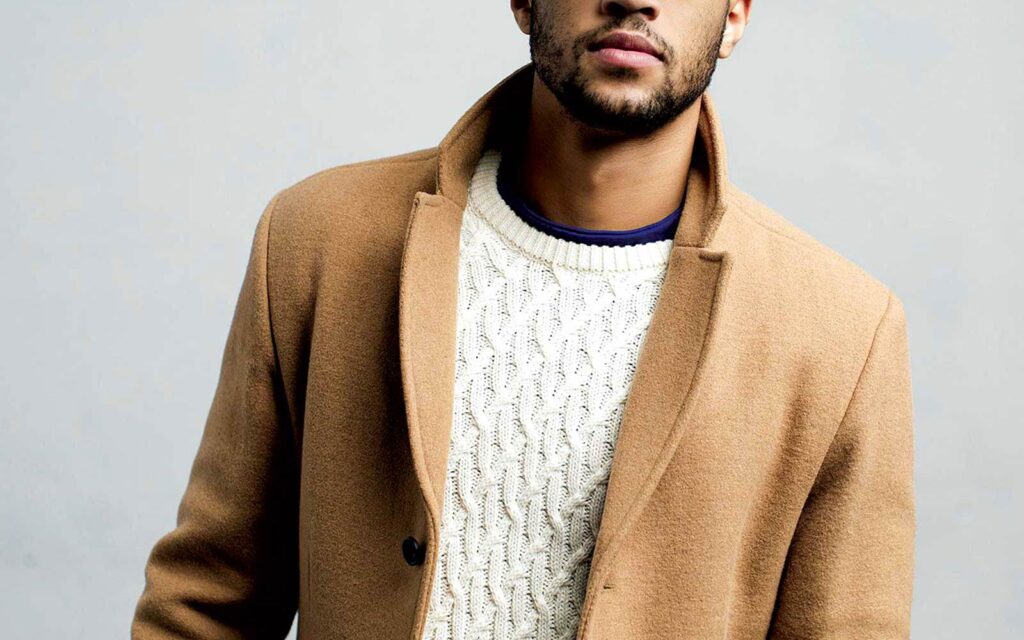 A plain black sweater with patches of a different color on the elbows will make the sweater still wearable on all occasions but will make it more modern.
7. Military style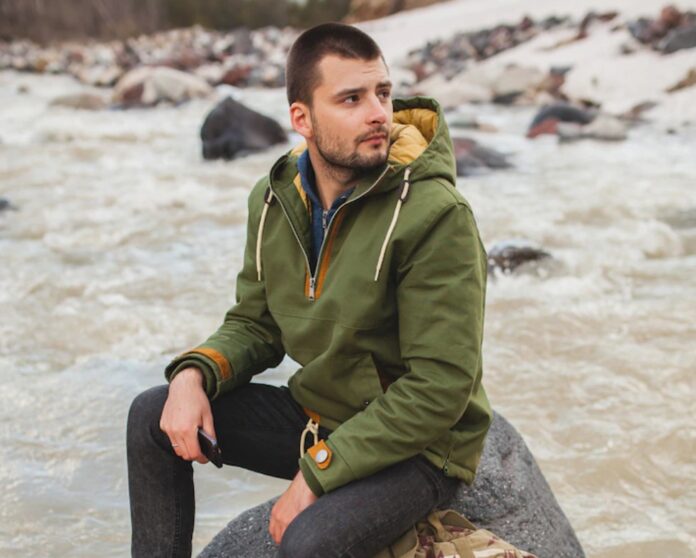 Let's face it, women are crazy about the military look. This is an attractive trend when it comes to sweaters for this fall. These are, of course, sweaters of different shades of olive green, with or without print, which will fit perfectly with clothing made of leather, but also with clothing in gray, olive green, and even dark purple.
8. White shirt – salvation at the last minute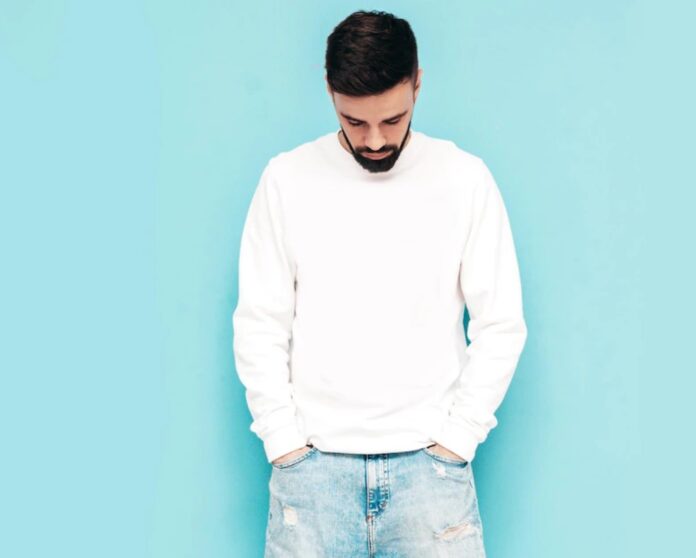 There are frequent situations when we don't know what to wear, or how to combine it, so we grab the first thing that comes to hand. When it happens to be black jeans and a sweater in the same color, with just one detail you can complete this whole combination very well. Put on a white shirt under the sweater, pull the collar out a little, as well as its lower part, and with boots or sneakers, everything will look very modern and perfectly styled.
9. New trend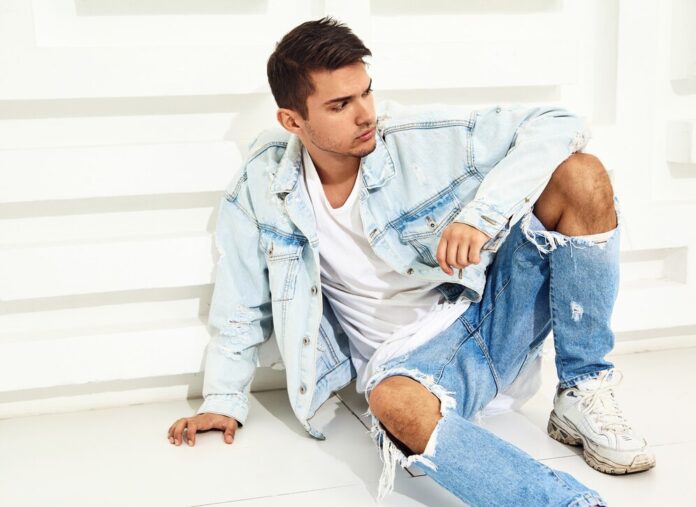 Don't let winter pass without trying one of this season's main trends. Ripped jeans, along with an oversized sweater that is also ripped, will make you look attractive and interesting, so this is one of those combinations that easily attracts attention. Of course, it is clear to you that this is not a business variant.
You can never have too many sweaters, just like shoes. And even if you already have a few basic woolen sweaters in your wardrobe, a new one will never be superfluous.
It warms you so well, it's soft and airy: It's not without reason that wool is a favorite material for autumn and winter, and a thick woolen vest is your best fashion friend on cold days. Next to wool, cashmere is a very popular choice.
Another great thing about sweaters is you can always accessorize with scarves, hats, or sunglasses. A well-dressed man should own a few pairs of sunglasses that complement his look and style. Classic styles like aviators and wayfarers are always a safe bet, but trendy options like round or square frames can add a modern touch to any outfit. Glasses not only protect the eyes from harmful UV rays, but they also add a touch of sophistication and can elevate any look. When choosing sunglasses, it is important to consider face shape and skin tone to ensure they complement the overall appearance.
It is important to consider the type of fabric because synthetic fibers will make you feel uncomfortable and sweaty. Women love cashmere on a man because it gives them an impression of elegance, and at the same time warmth and sensitivity, so when she is with him she would prefer to fall asleep on his chest, leaning on his soft cashmere sweater.
However, wool and cashmere are a little more demanding to maintain, so it is not recommended to wash them in the washing machine but by hand.
Therefore, it is of crucial importance that you pay attention to the label and the recommended way of maintenance.