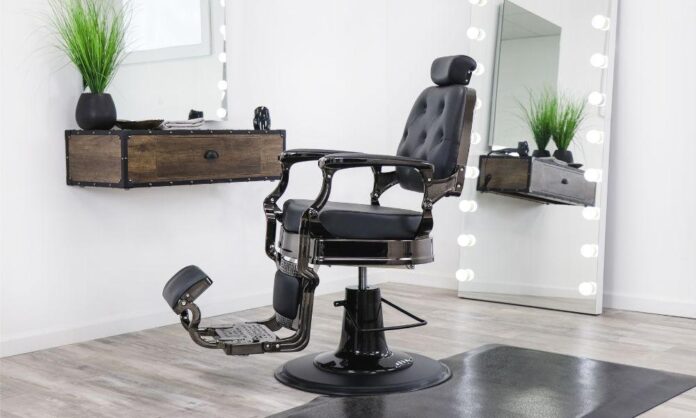 You can upscale your salon or barber shop business by providing the client with better service and comfort. Comfort is the most crucial factor that increases the number of positive reviews on your service.
Adding a comfortable, high-quality chair in your barber shop is a good addition that not only enhances the aesthetics of your shop but also provides comfort to the client. But before buying the new barber shop chair, you should look for some features, so it will last longer and feel worth the investment.
Feature to Look for in Barber Shop Chair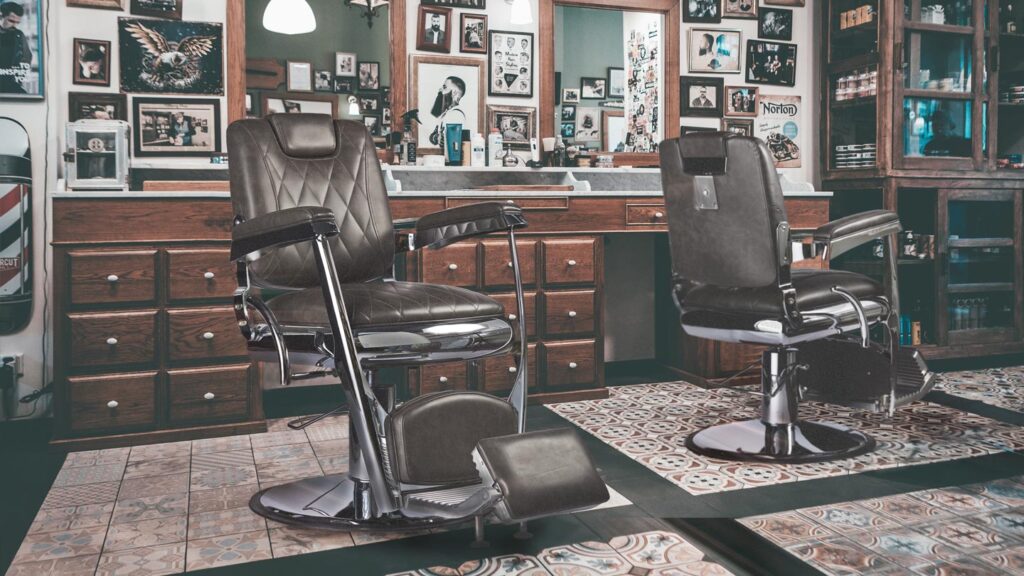 If you are looking to buy a barber chair, there are several things to consider to ensure that you purchase a chair that meets your needs and is comfortable for your clients. Some of the factors to consider include.
Comfort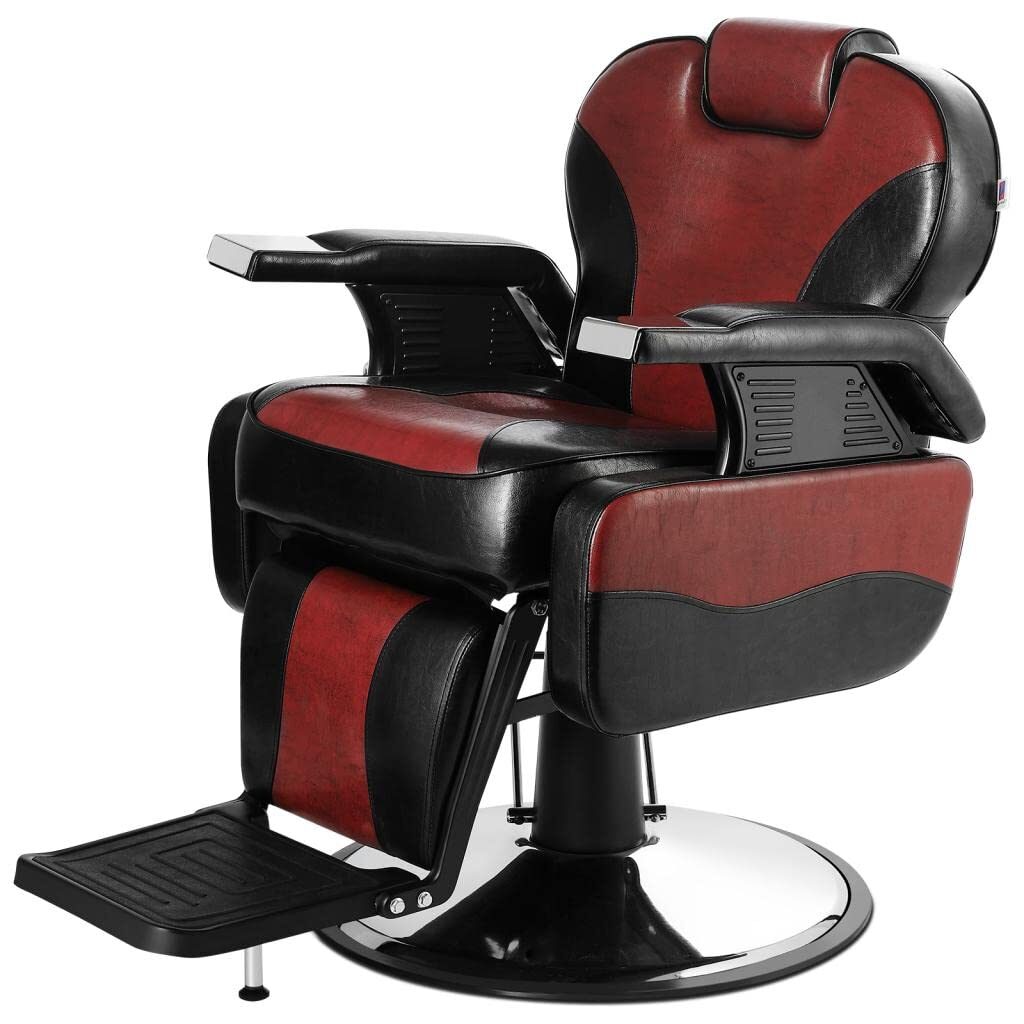 When buying a barber chair, comfort level should be a top priority.
The chair should be comfortable for your clients to sit in for extended periods. Look for a chair with ample padding and adjustable height and tilt to ensure that it can accommodate clients of different sizes. Look for these 5 features to test the comfortability:
Seat cushion
The seat cushion should be soft and comfortable to sit on for extended periods. It should be thick enough to provide support but not too soft that it sinks in and causes discomfort.
Backrest
The backrest should be adjustable to provide support for clients of different heights. It should also be padded and comfortable to lean back against.
Armrests
The armrests should be positioned at a comfortable height and width to provide support during haircuts. They should also be padded and adjustable to accommodate clients of different sizes.
Footrest
A comfortable footrest is important for clients to relax and sit still during haircuts. The footrest should be adjustable to provide support for clients of different heights.
Quality
The build quality of the chair should be sturdy and durable. The chair should be able to support the weight without wobbling or tipping over.
Durability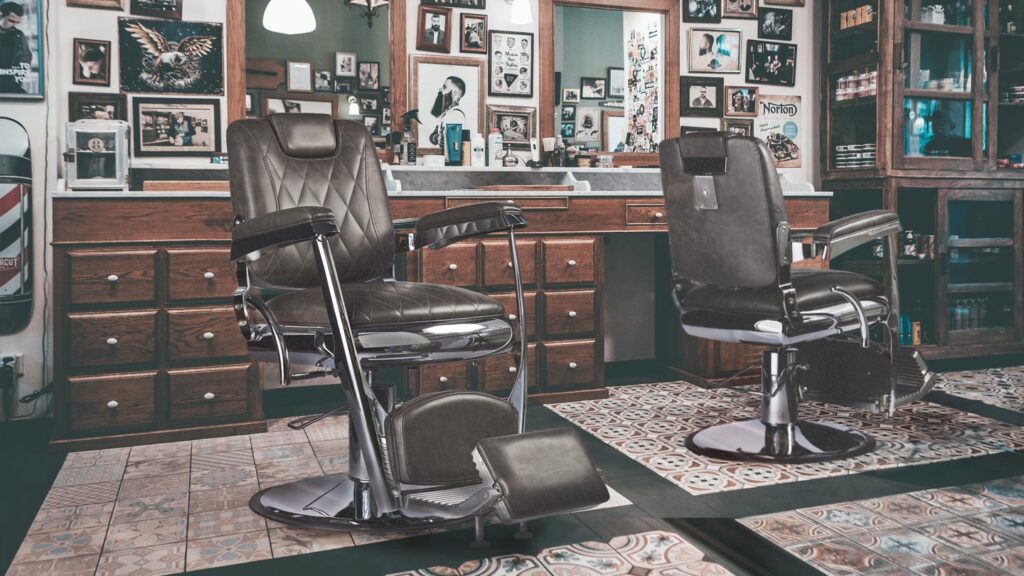 Barber chairs are an investment, so you want to make sure that the one you choose is built to last. Look for chairs made from high-quality materials that can withstand daily wear and tear. If you have a heavy budget, look for renowned brands that sell quality products.
A wide range of barbershop chairs are available in the market with varied quality and budget, so look for the best material that may last long. The barber chair is a one-time investment, so don't hesitate to invest in it and stay on durability. You can check the durability by looking at the composition of the metal and fabric portion.
Style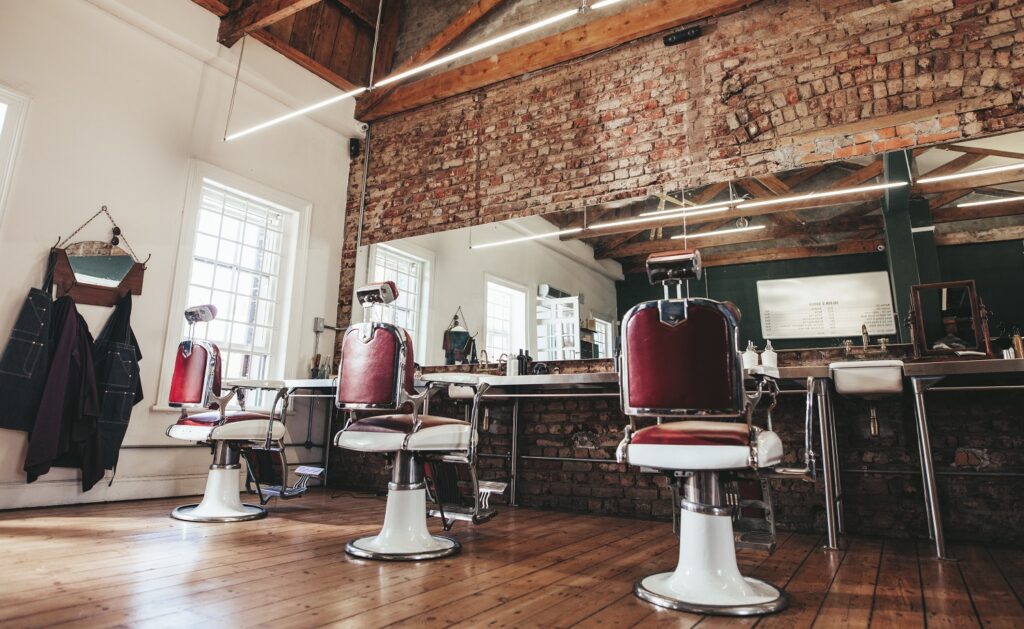 Barber chairs come in a range of styles, from classic to modern. Consider the decor of your shop and choose a chair that complements your overall aesthetic.
Here are a few popular styles for barber chairs:
Classic Vintage
This style features a retro look, often with tufted leather upholstery and a chrome or brass finish. It gives a classic, sophisticated look and is popular in traditional barber shops.
Modern Minimalist
This style features clean lines, simple shapes, and a monochromatic color scheme. It is most demanding in upscale barber shops, where a sleek and modern look is desired.
Industrial Chic
This style features raw materials, such as metal and wood, and an unfinished or distressed look. It is popular for trendy and hipster barber shops, where a rugged and masculine look is desired.
Luxury Comfort
This style features plush upholstery, ample padding, and a reclining function for ultimate client comfort. It is in high demand for high-end barber shops and spas, where luxury and relaxation is the top priority.
Features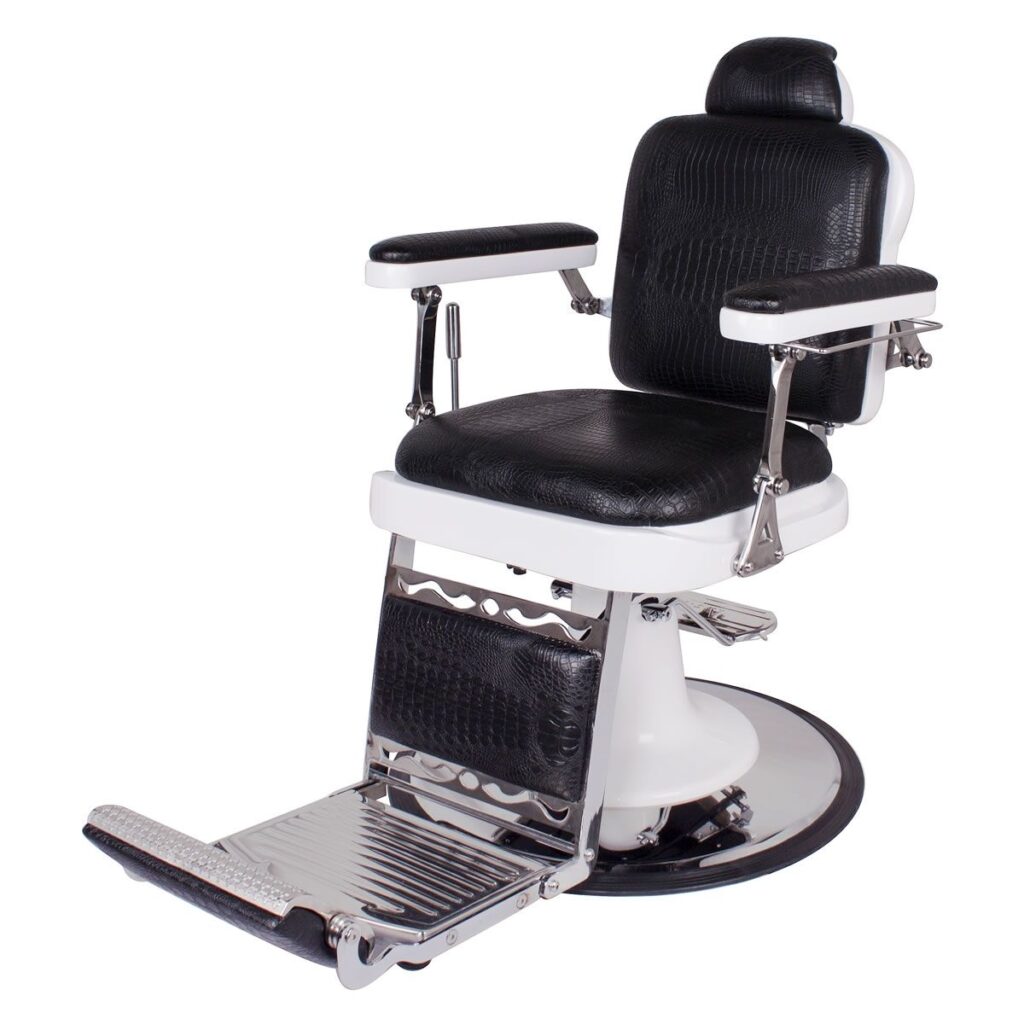 Some barber chairs come with additional features, such as reclining backs, footrests, and adjustable headrests. Consider which features are important to you and your clients.
Material
The chair manufacturing material is the most essential feature to look for. It decides the durability and the aesthetics of your shop.
Frame material
You can find wood and metal frame barber chairs in the market, but the best is metal. Metal can easily hide scratches and is durable, especially chrome and aluminum alloy is the best choice for your barber shop.
Comfy material
Leather is a classic choice for barber chairs, as it is durable, easy to clean, and looks great. It also gives the chair a professional and upscale appearance.
Vinyl is a synthetic material, and it is similar to leather in appearance and durability but is often more affordable. Vinyl based chair is also easy to clean and maintain. Some fabric-made chairs are also available, but it is not a good choice for a barber chair as it is less durable and difficult to clean.
Price
Barber chairs are available at a wide range of prices, so before making a purchase check your budget. A high-quality chair may cost more upfront but will likely save you money in the long run by lasting longer. If you have enough budget, eliminate the cheapest low-quality option, even if it is going with your shop interior.
Brand and reputation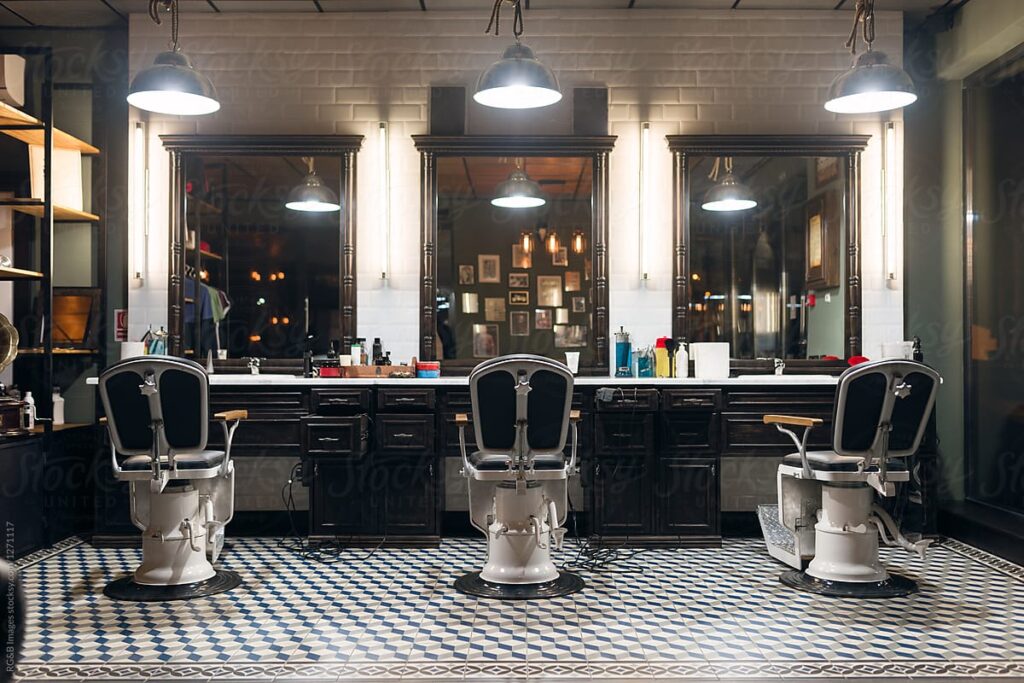 Research the brand and read reviews from other barbers to ensure that you are purchasing a high-quality chair from a reputable company. The high brands are pricey, but they give you quality products. It is better to invest one time in buying high-quality products rather than purchasing low-quality products again and again.