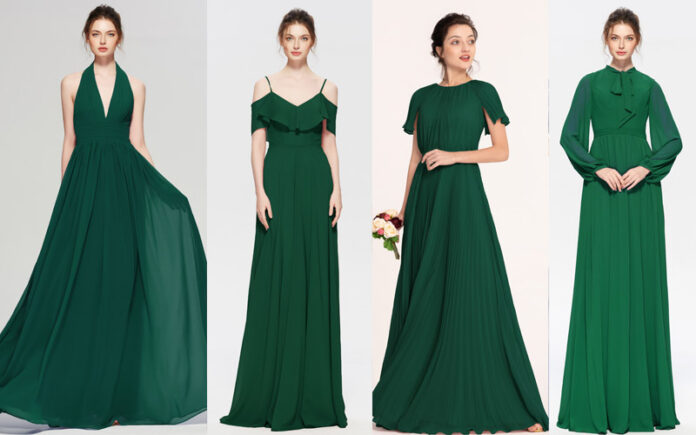 Have you ever been a bridesmaid, or know someone who has? If so, you may have noticed that Bridesmaid Dresses often seem to run small. It seems like no matter what size the dress is supposed to be, it almost always fits smaller than expected.
Is this an issue with the clothing industry as a whole, or is there something special about bridesmaid dresses that causes them to be tighter than they should be? In this blog post, we will discuss the phenomenon of bridesmaid dresses running small and explore why it might be happening.
The truth about formal wear sizing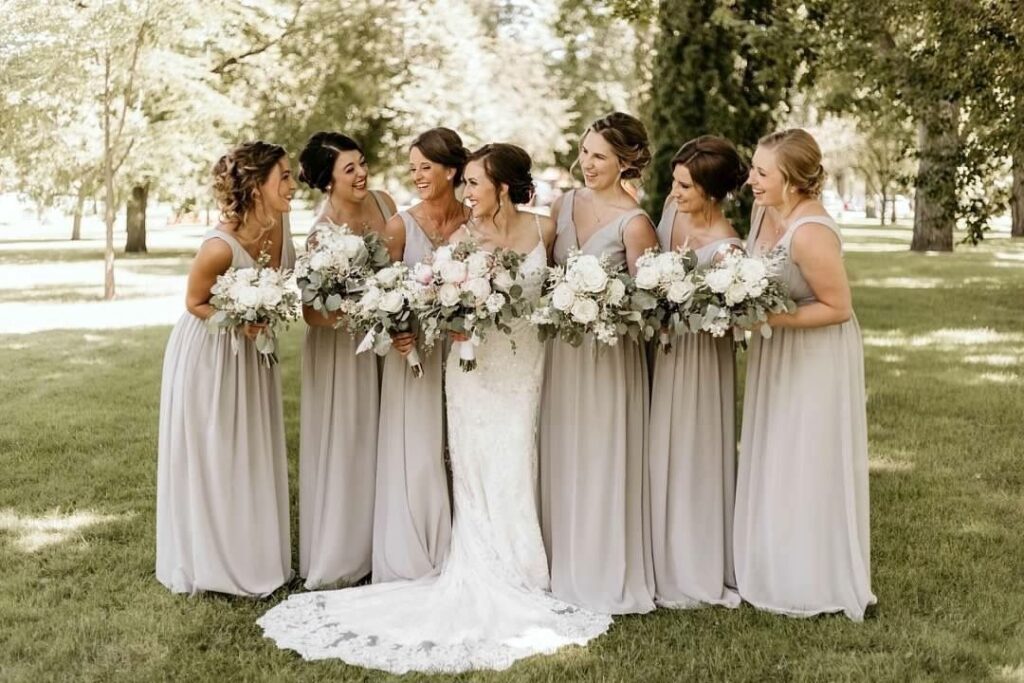 Have you ever noticed that bridesmaid dresses run small? It's not just your imagination – there is a difference in sizing between casual wear and bridal wear. Bridesmaid dresses are often cut much more snugly than a casual dress of the same size, to ensure the fit is as flattering as possible. Unfortunately, this can cause some frustration for those trying to find the right size for their bridal party.
Sizing conventions for casual clothing tend to be standardized around the United States and Europe, but when it comes to bridal attire, sizing varies significantly from one designer to the next.
This causes a little trouble in choosing the correct size, and you need to pay more attention to the size chart listed by each seller that you are going to shop from. Moreover, the fabrics can make a big difference in how a dress fits – something that may be comfortable in a jersey or cotton might be too tight in satin or lace.
The efficient way to get rid of disappointment with your dress is taking your measurements before making any purchase, and choose the nearest size from the size chart given by the seller. If you are unsure about the sizing, try to contact the seller for help, they know their product better than you, and can give you helpful suggestions if you should go for a size up or down.
If possible, try on samples of the same style in different sizes so you can determine which size will provide the best fit for each member of your bridal party. And lastly, don't worry about the sizing too much, you can always find a tailor who can get your dress fit perfectly, in this way, you may need to go for one size bigger, for it's often easier to take in than take out.
The difference between casual wear and bridal sizing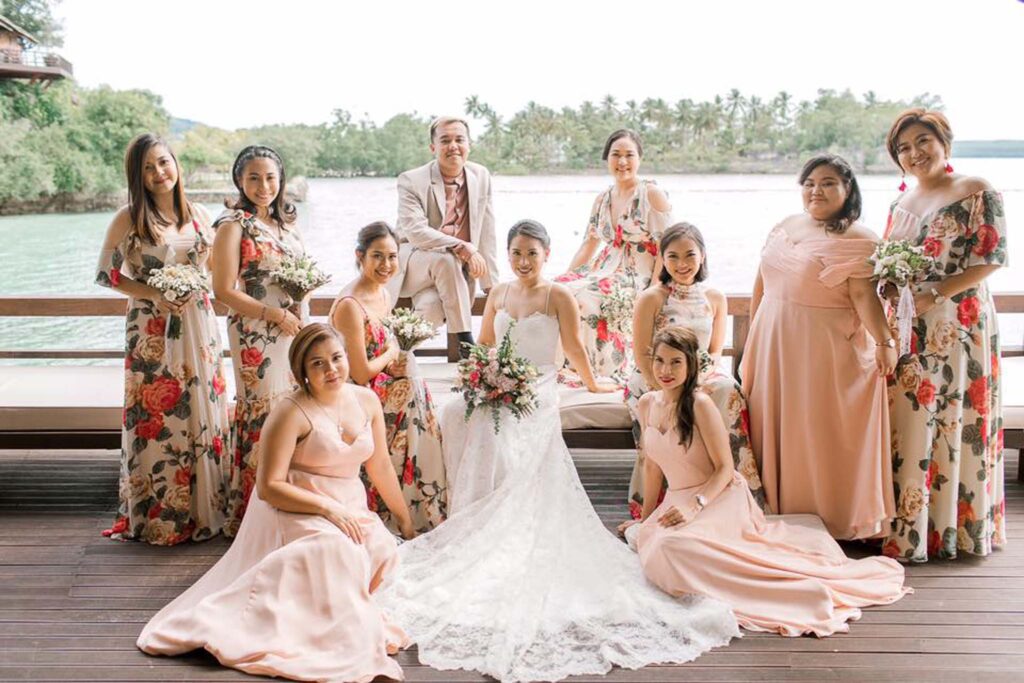 When it comes to buying clothing, the sizing between casual wear and bridal attire can be drastically different. Whereas a woman might usually purchase a size 6 in regular clothes, it's not uncommon for her to find that she needs to purchase a size 10 or 12 in a bridesmaid dress.
This is because the sizing of bridal attire tends to run smaller than everyday clothes. This discrepancy comes down to the fact that bridalwear is designed to fit more closely to the body in order to create an elegant, tailored look. To achieve this, bridal designers tend to make their dresses slightly smaller than those of casual clothing manufacturers.
Additionally, the fabric used in bridalwear is often much more structured than that used for everyday garments, leading to a more snug fit.
For bridesmaids, this difference in sizing can be especially frustrating. After all, it's hard enough finding a dress that fits well when you know your own size, let alone having to guess at a size that's larger than usual. As a result, many women find themselves buying dresses that don't quite fit right and end up needing alterations.
Knowing this, it's important to keep the difference between casual wear and bridal sizing in mind when selecting dresses for your bridesmaids. Taking the time to find out each bridesmaid's size before ordering the dresses can save time, money, and frustration down the line.
The tips to have all the dresses fit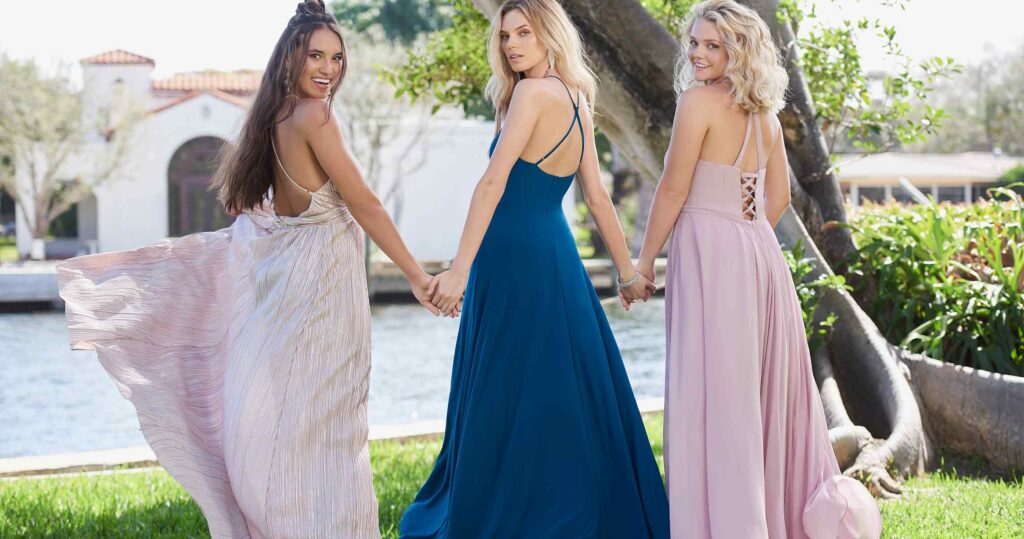 To have all the dresses fit your squad perfectly is really a challenge. While traditional bridal sizing can be confusing, there are steps you can take to make sure that everyone looks and feels their best on your big day. The first thing you should do is take accurate measurements of each bridesmaid.
These measurements should include bust, waist, and hip circumference, as well as shoulder to floor length for any floor-length gowns. Make sure to take these measurements with the bridesmaids wearing their undergarments, and then compare these measurements to the size chart provided by the designer or store you are ordering from.
If possible, it's also a good idea to find a way for your bridesmaids to try on sample dresses in order to make sure that the size they pick works for their body shape and size. While this isn't always an option, it's worth exploring if you're worried about finding the right fit. Finally, when it comes time to order, it may be worth ordering up one size just in case. This ensures that if one of your bridesmaids is between sizes or has a different body type than what is standard, they won't be stuck with a dress that doesn't fit.
By following these tips and measuring your girls correctly, you will be more sure to have the dresses fit all your maids, they will look their best on your big day!
Tips for shopping correct sizes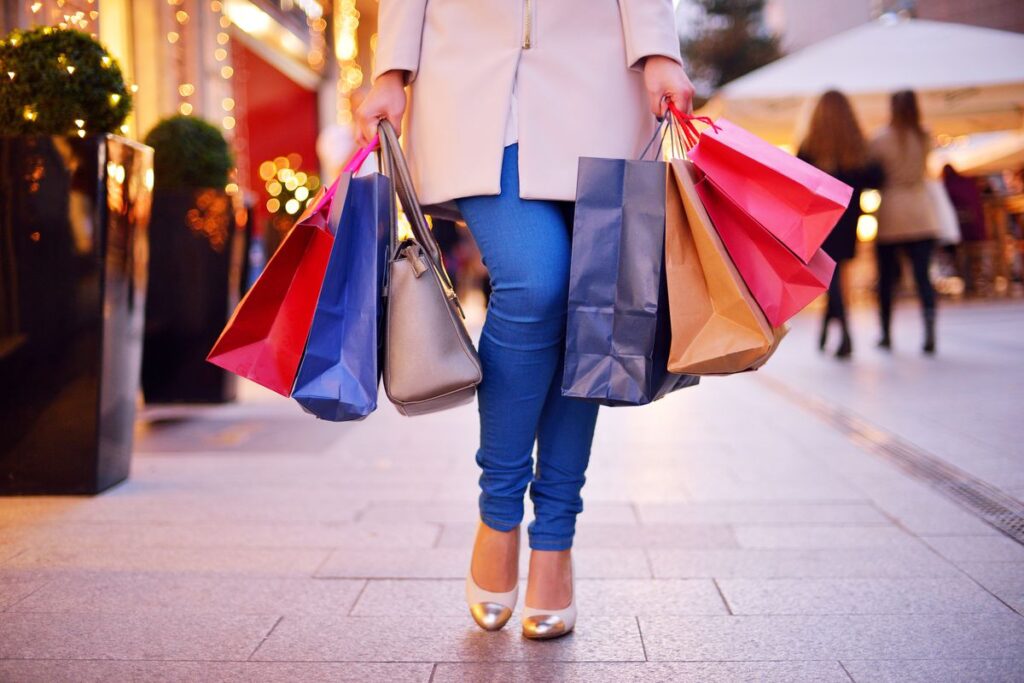 1. Before purchasing any dresses, have your girls measure themselves and make sure you have their correct measurements. Have them measure around their bust, waist, and hip, their actual height from top of the head to toe, if you prefer some modest styles, then shoulder width and arm circumstances are a must too.
2. Be aware that dresses may run differently than usual clothing sizes. Most merchants offer size charts so you can match up the measurements of your bridesmaids with the available sizes.
3. Consider having your bridesmaids order two sizes of the dress in case one size doesn't fit correctly. This will give them more options for finding a size that fits properly.
4. If you can, try to find a store where your bridesmaids can go and try on the dresses before ordering them. This way they can get a better feel for what size will fit them the best and make an educated decision on which size they should order.
5. If possible, order the dresses at least a few months before the wedding so that there will be enough time for any alterations if necessary. Alterations can be costly, so it's important to factor in that cost when budgeting for bridesmaid gowns.
When it comes to selecting bridesmaids' dresses, it's important to pay close attention to the size chart and ask your bridal shop for advice. While it may feel like bridesmaid dresses run small, they actually follow different sizing standards than everyday clothing.
If you take the time to find the right fit for each of your bridesmaids, you can be sure that everyone will look and feel beautiful on your big day.